.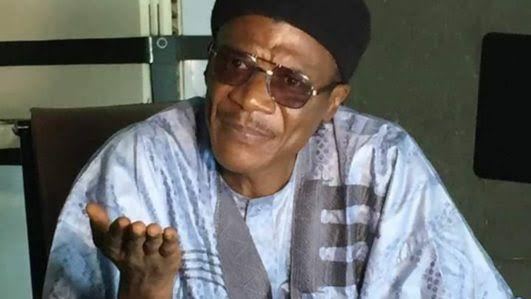 By Fortune Eromosele
Ahead of the 2023 general elections, the Coalition of Northern Groups, CNG, on Wednesday said it is more concerned about the peace and security of Nigerians.
Spokesperson of the group, Abdul-Azeez Suleiman, at a press briefing in Abuja, said, Nigerians should do away with tribalism, saying that what Nigeria needs now is a President who can deliver on his mandates in ensuring peace and security of Nigerians.
He said, "We are campaigning for unity, we are campaigning for peace and security, we are campaigning for reintegration. I have been telling us that we should make deliberate effort to stop thinking of a regional or tribal president, when are we going to have a Nigerian president for goodness sake!
"After 60 years, we are talking of an Igbo, southern or northern president? This time around we are going to work for a Nigerian president.
"We are activists, concerned solely with the protection and promotion of first, the northern interest in the context of a larger Nigerian nation where peace must reign. We are not going to lower the bar whenever the peace or security of the nation is threatened."
Suleiman, who also doubles as the Director-General African Democratic Congress Global Campaign Council, following his recent appointment by the leadership of the ADC last week, expressed optimism that the party would make Nigeria a super power economy cum 2023.
His words, "With peace and Justice, youth restiveness, marginalization, economic hardship and poverty will be eradicated. Peace is a sure solution to most of our problems. ADC will bring all together. Trust us ADC will.
"Believe us a super power Nigeria beckons. ADC will As the 2023 fresh round of general elections draw closer, Nigerians can see that major political parties in the contest have inadvertently taken the dangerous contours that that led to the events of 1966 which laid the foundation of the collapse of the first republic Nigerian politics and the setting in of regional, religious and tribal hatred, jealousies and distrust.
"This they have done by reincarnating the process of presenting presidential candidates that tend to tilt towards a heated struggle for political ascendancy solely for regional, tribal and even religious domination and not the unity and reintegration of a people and a nation desperately in need of leadership. This, without doubt, is a recipe for disaster and greater conflict.
"Fortunately, one party, the ADC, has opted for neutrality, justice and equity in choosing all its candidates for the 2023 general elections. By choosing its Presidential candidate, Mr Dumebi Kachikwu, a young entrepreneur and social crusader from the South-South or the Niger Delta. Dumebi is not in anyway tainted or dented.
"ADC listened and chose generational shift and someone who has not been part of the corruption in our governments. ADC cares. Yes we listen and we care."
Subscribe for latest Videos