.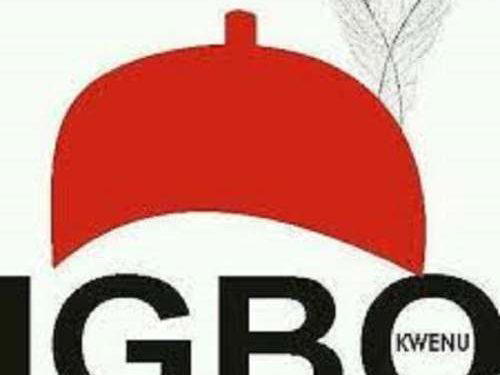 By Peter Okutu, Abakaliki
A Non-governmental Organization, Project for United Nigeria, Sunday called on presidential aspirants on the platform of the All Progressive Congress, APC, and other political parties to emulate the footsteps of Northern Governors by stepping down for a South East presidential aspirant ahead of the 2023 general election.
Recall that 10 APC Northern Governors had in a statementt supported the move for power shift to Southern region of the country.
Disclosing this in a statement, the National Coordinator of PFUN, Chief Emmanuel Igwe who commended the APC Governors for their patriotism and commitment to one Nigeria and justice for all the regions of the country, described their action as "sacrifice for the unity and continued existence of our nationhood".
According to Igwe, "History will always be kind to the Governors for their courageous stand during our most challenging time as a country; they demonstrated love for Nigeria above narrow regional and self interests. What is needed now is for other aspirants from Southwest and South South to take a clue from our Northern brothers by stepping down for South East aspirants."
The Coordinator of the group called on President Muhammadu Buhari to ensure that power shifts to the South East as the Zone had suffered so much political and economical marginalization, which needed to be addressed in the 2023 general election.
"We have gone round the country and by data available, Governor David Umahi should be allowed to pilot the affairs of the country for the unity and prosperity to this country."
"Buhari as a father should see to the full implementation of power shift to South East geopolitical zone of the country as the South East had not be able to access power, since 1967 till date.
"The group has accessed other APC aspirants and came up with a resolution that Governor David Umahi of Ebonyi State is a round peg in round hole, that is suitable for the job of the President in 2023.
'We urge our brothers from North East to support us as the group will also champion power back to the North East, when South East has finished it's turn in 2031.
Subscribe for latest Videos