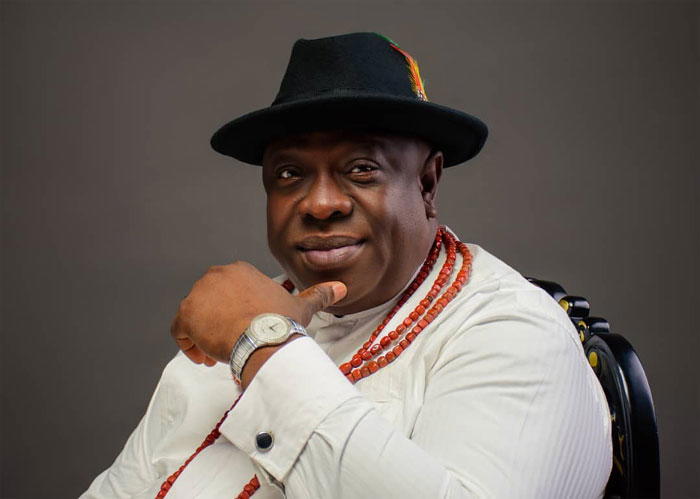 The media office of Olorogun Fred Majemite has described as false speculations making the rounds that Governor Ifeanyi Okowa of Delta State gave him N500 million.
A statement by Ovie Edomi, Head, Media and Public Communication, Fred Majemite Political Vanguard, noted that "As a man of the people, two-time commissioner and a grassroots politician with wide contacts and a lawyer of repute, Olorogun Fred Majemite got few high net worth individuals and corporate organizations to support his governorship aspiration, but none of those who supported him work for the Delta State Government."
Edomi said the clarification had become necessary to refute the rumour "that is spreading like wildfire that Olorogun Barrister Fred Majemite collected money from the Delta State Governor to contest the Delta State governorship in order to split Urhobo/Delta Central votes.
"At no time in about a year that Olorogun Fred Majemite went round Delta State doing one-on-one consultation with elders and leaders of the Party across the three senatorial districts up till the peak of the PDP primaries, did he receive a dime from the Delta State Governor or the Delta State Government or any person in government.
"For the avoidance of doubt, before Olorogun Fred Majemite made up his mind to contest the Delta State Governorship race, he already kept enough funds that he will use to pursue the governorship project.
"The rumour making the rounds is, therefore, the evil imaginations of those who never believed that Olorogun Barrister Fred Majemite has the financial strength to persecute the governorship project from the scratch to the end.
"In fact, many had predicted that he was going to withdraw or step aside midway, but to their amazement, Majemite had one of the best campaign offices in Asaba and ran one of the best organised campaign organisations all through.
"Despite the huge funds spent by Olorogun Majemite in the last one year and the outcome of the party's primaries that produced another person as the Party's flag bearer, he has put that behind him despite the fact that the votes he got did not reflect the support and goodwill he enjoy amongst the generality of the people.
"However, as an apostle of politics without bitterness and a true and committed Party man, he has put the results of the primaries behind him and moved on. "Those spreading the rumour and false information that Majemite was given N500 million should desist from it henceforth and rather let the teeming public as well as the good people of Delta State know that there is no element of truth in the rumour."
Subscribe for latest Videos