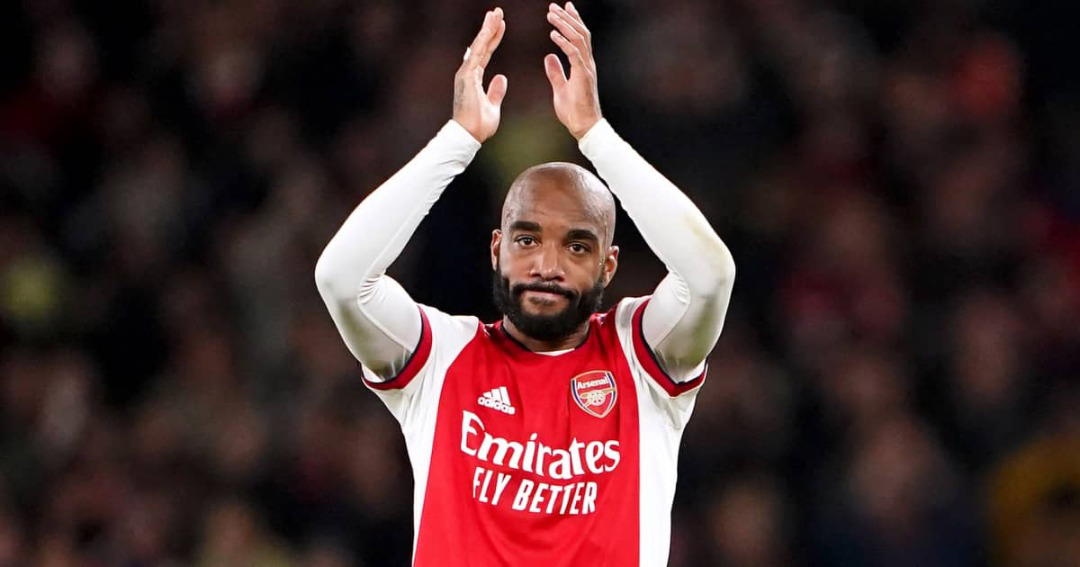 By Emmanuel Okogba
Alexander Lacazette will leave Arsenal when his contract expires this June on a free transfer.
The 31-year-old was Arsenal's top scorer in two seasons during his time with the club – in 2017/18, and also in 2020/21, when he scored his 50th Premier League goal in the win over Sheffield United in April 2021.
Lacazette, 31, joined Arsenal from Lyon in the summer of 2017 and went on to score 71 goals in 206 games for the Gunners.
The France international was named captian of the club in the just concluded season after the exit of Pierre-Emerick Aubameyang.
Club coach, Mikel Arteta on Lacazette exiting the club said: "Laca has been a fantastic player for us.
"He's been a real leader on and off the pitch and has been a very important influence to our younger players.
"His commitment with us has been exceptional and we wish him and his family success and happiness."
Lacazette describing his time at Arsenal said: "I want to keep all the good moments I had in the club, because for me it was just a pleasure to play for a club that, since I was young, I dreamt of. I'm really happy to have played for five years for Arsenal."
He finishes as the 32nd all-time top scorer, and says he is especially proud of winning the club's Player of the Year award in 2019.