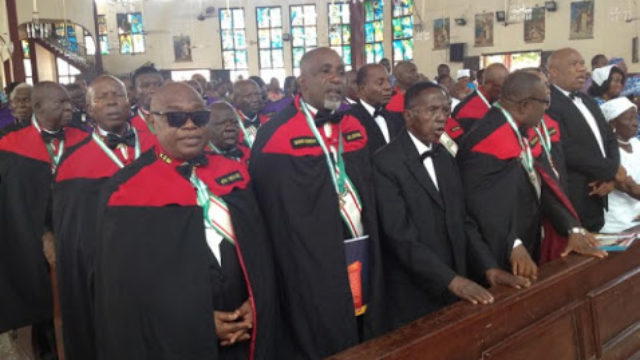 By Ochuko Akuopha
ASSOCIATION of Papal Knights and Medalists in Nigeria, has lamented what it described as the "seeming silence" of the Federal Government in the face of the incessant attack on churches, clerics and worshippers in the country.
The association, in a statement by its National President, Dr. Esther Uduehi held that "the increased" abduction and brutal murder of catholic Priests was alarming and frightening.
The statement read: "The Church is still trying to come to terms with the attack on the Church at Owo and brutal killing of the worshippers and now the brutal killing of the young Priest and Mass Server from Ikabigbo in Edo State and the killing also of the Priest in Kaduna.
"This is certainly alarming and frightening and We call on the Federal Government and the Nigerian Security Agencies and apparatus to do their work of protecting the lives of citizens which is their avowed duty.
"We are particularly concerned with the seeming silence of the Government in the face of these bastardy attacks and killings of innocent citizens going about their duties.
"We call on the Government to take the Security of the people as a priority and in particular work hard to protect the lives of all the citizenry.
"We condole with the families of all that have been so brutally murdered, the Catholic Church and the Catholic Bishops Conference of Nigeria and in fact all Nigerians who care for human life.
"We pray that God will come to our aid in this period of grief and adversity. May God rescue Nigeria from this situation and save our people in distress."
Subscribe for latest Videos