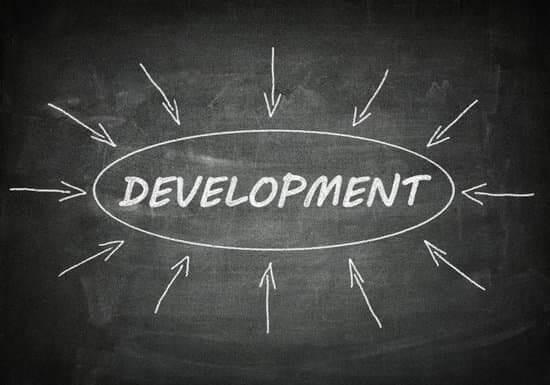 By Dr Kizito Alakwe
You don't count two before counting one; nature is procedural and systematic. From the life
cycle of man and animals to the water cycle and many others, anytime a natural process, event or phenomenon is corrupted or disrupted, it almost always leads to chaos.
These processes are evident when we look at diverse societal institutions: education, where a pupil starts from primary right up to post-secondary; procreation which begins with conception down to birth; agriculture, where we prepare the land, plant, and nurture before we harvest and other processes across all spheres of life.
I have listened with keen interest to the diverse and sometimes confusing messages from the political class on what they will do if voted into power come 2023. Their rhetoric focuses mainly on what they will do and is curiously silent on how they plan to do it.
In all of their plans, some of them forget the impact of the human person: that whatever they plan to achieve MUST be achieved through the efforts, nuances and prism of the human being. For one to bet on another to deliver on set goals, there must be a deeper assurance that the person to whom such a task is given is aligned to that objective. So how do we get these assurances in a diverse and pluralistic nation like ours?
Given the fragmented and fractured nature of our nation at this period, which incidentally was driven by the utterances and actions of the politicians, how do we get the citizens to buy into the Nigerian project?
How do we stimulate an optimal level of ownership among the citizens, which will contribute to navigating this nation towards a path of peace, prosperity and progress? For the citizens to join hands, as is being preached in some quarters, towards building a nation, there is an urgent need to understand their desires and expectations.
This can only happen through deep discourse in town halls. Building hospitals, bridges, roads, and schools without the active participation of the citizens will definitely fail. The question therefore is: how can we decipher the innate needs of the citizens?
Put differently, how can you solve societal problems when you are not privy to the challenges of the people?The days of wide and empty promises and claims of addressing our national challenges in days and months are over. This is time for deeper introspection and reflexivity, as it is only through this process that the government will understand the yearnings of the people.
Two critical factors at the core of our existence which must be addressed first for Nigeria to progress are cohesion and self-sufficiency. The lack of cohesion is evident in how we accuse each other of the heightened insecurity in the land. The ethnic nationalities erroneously accuse one another and thus do not acknowledge the hard fact that there exists a common enemy who desires to bring this nation to its knees.
If this is not so, then how come the victims of the insecurity spread across all ethnic divides. Who is killing the Igbo in the South East, the Yorubas in the South West, the Igala, Nupe, Hausa, Fulani, and Kanuri in the North Central, North East and North West, respectively? Unfortunately, the enemy succeeded first in pitting us against each other. While we are busy pointing fingers and accusing each other, the devastating effect of the enemy spreads across the land.
As I have argued elsewhere, Nigerians do not take cognizance of ethnicity or religion when it comes to service delivery in the health and education sectors. No one bothers to know the religion or ethnic group from where a pilot came from or the religion of a bus driver. But curiously, once politics is mentioned, swords are unsheathed.
Whilst the blame for these negative behaviour lies squarely on the political class who use both ethnicity and religion as a tool for division and for political gains, the solution, sadly, is still the prerogative of the government, which must educate the masses on the dangers of these divisive and selfish strategies of our politicians.
In years past, and in recognition of the plural nature of the nation, the government, through diverse communication strategies, instituted a number of TV programs aimed at presenting our diversity in a positive light. We also had TV programs such as Cock Crow At Dawn, Village Headmaster, and New Masquerade, among others.
The NYSC was also set up to stimulate cohesion among the citizens by exposing young graduates to the diverse cultures that exist in Nigeria. Sadly, most of those TV programs are long extinct and recent happenings indicate that the NYSC need to rekindle its objectives and revamp its approach to national cohesion and nation-building.
Consequently, the nation is witnessing a significant rift across ethnic and religious lines. There is mutual suspicion among the citizens from different ethnic nationalities and across all religious divides. This can be seen in the recent clamour for self-determination by the Igbo who desire Biafra and the Yorubas with their quest for the Oduduwa Republic.
In response to these calls for secession, the Arewa youths, in June 11 2017, publication of Punch Newspapers, came out to say the agitating tribes should be allowed to go if that is their wish.These pronouncements are negative signs that Nigeria is on the wrong course and that things are not well.
For Nigeria to develop as a nation, there must be a unified front; otherwise, such developmental plans will be met with disinterest or outright sabotage. It is only when the citizens see themselves as partners in progress that the development which we all seek will become a reality. With strong cohesion, even the security challenges currently facing the nation will abate.
Once Nigerians start seeing themselves as one, the next challenges will be sustainability and self-sufficiency in food. Food remains the most basic of human needs but, conversely, at the peak of our challenges as a nation. It is central to all other challenges faced by the nation. When a nation is not self-sufficient, corruption thrives.
As the saying goes, a hungry man is not just an angry man. Agriculture across the world remains a significant employer of labour. The question remains, how do we encourage our teeming youthful population to embrace agriculture? How can we turn the abundant arable land that spreads across the six geo-political zones into a massive food production factory?
How do we engage the youths and persuade them to get involved in agriculture which is globally acclaimed as the biggest employer of labour? Answers to these questions will provide a road map to self-sufficiency, growth and development. And these answers must be provided by all those queuing up for political positions now.
It is not enough for our candidates to say, I will do this; I will do that. The devil is in the details. How do you plan to achieve those lofty objectives? Otherwise, the youths will demand Marching Ground before they allow caterpillars to move to the site for that road construction. We can't count two before counting one.
Development is a process and a nation that is not unified, where citizens do not see themselves as partners in the development process cannot thrive. And to a hungry nation, food is central to their survival. It is only when we survive that all other developmental factors can be explored as we march on to that desired peaceful and prosperous nation.
Dr. Kizito Alakwe Communication Strategist and Adjunct Faculty, School of Media and Communication. [email protected]
Subscribe for latest Videos