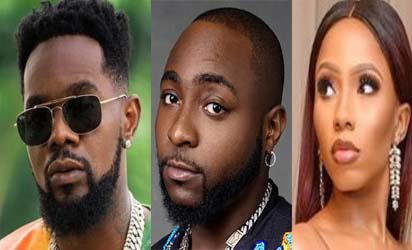 By Joy Mazoje
Top exotic cars have not only become a lifestyle in the entertainment space the world over, they have become a status symbol, and people keep a close eye on what their favorite celebrities are driving. Celebrities spend thousands of dollars buying the most sought-after cars.
While some prefer to own vintage cars in their collection, others buy the most high-tech and customized cars they can get their hands on. As celebs try to expand their collection with luxury cars, Lamborghini has become a must in the car collection. From models and musicians to athletes and actors, every celebrity has a Lamborghini in the garage.
Here are 5 Nigeria celebrities with their expensive Lamborghini cars.
Mercy Eke
Former Big Brother Naija winner, has just joined the train of celebrities to flaunt and pose with their new whip Lamborghini. Mercy, who is a reality personality took to her social media platform to share a couple of photos of herself posing in front of a Lamborghini with the caption: All white Lambo.
Davido
The 30BG boss shocked followers during a 2020 Instagram Live by displaying a new red Lamborghini that he had purchased. The "FEM" singer has never been one for subtlety, and his red Lamborghini is no exception.
Patoranking
Patoranking, Nigeria's dancehall artist, also acquired a Lamborghini this year — a Lamborghini Urus 2020 to be precise. The versatile singer took advantage of the chance to craftily show off his new ride in a little dancing video he released on social media.
Colleagues and friends of the musician himself showed off more and more photographs and videos of the new ride as time passed. The car was apparently worth over $220,000, which translates to approximately 85 million Naira.
Peter Okoye
One half of the famed Nigerian group P-Square, Peter Okoye also took to social media to show off his new Lamborghini Aventador Sports Car.
Olamide
Bado, as he's fondly called, never openly revealed the addition of his new Lamborghini Aventador like other celebrities. His new whip is reportedly valued at 218 million Naira. This is called achieving success in silence.
Fans rained praises on the rapper's "lowkey" and "modest" lifestyle. The sum of 218 million Naira, on the other hand, is far from modest
Subscribe for latest Videos