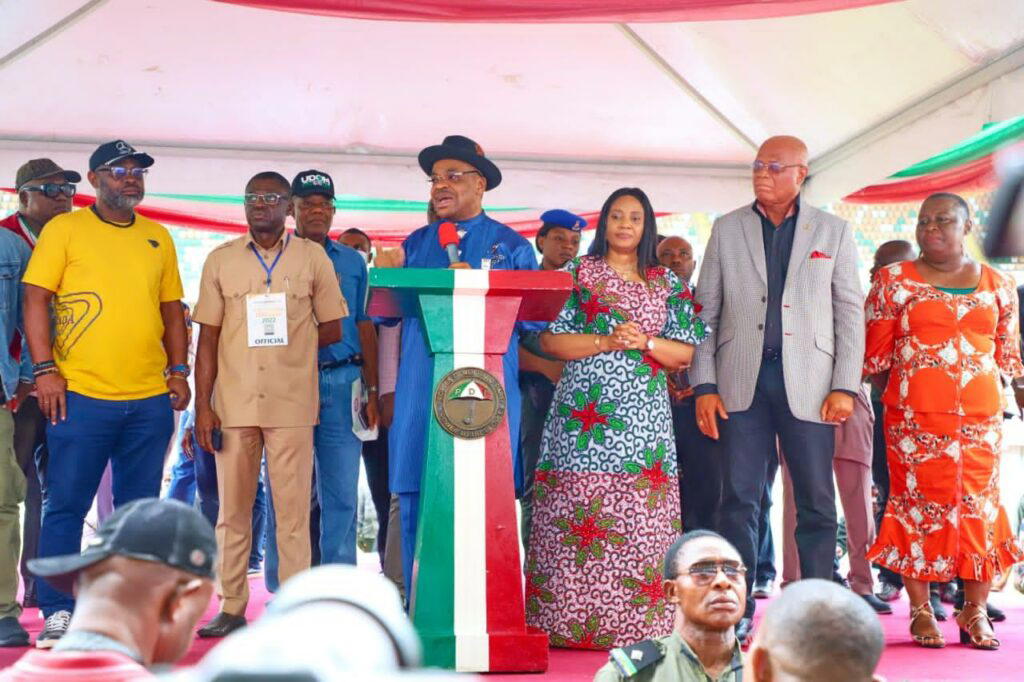 Governor Udom Emmanuel has congratulated the winner of the Peoples Democratic Party, PDP, and gubernatorial primary election in Akwa Ibom State while calling on other aspirants to embrace the party's reconciliation plan to secure victory in the 2023 general elections.
The contest which was held at the Nest of Champions, Uyo, marked the climax of the battle for the soul of the party's Governorship ticket in the state and was conducted by a team of party officials led by the Edo State Deputy Governor, Mr. Idris Shuaibu
Among observers at the exercise was the State Resident Commissioner of the Independent National Electoral Commission, INEC, Barr. Mike Igin, with Pastor Umo Bassey Eno emerging as winner.
Addressing the gathering at the event, the governor and leader of the party in the state appreciated all aspirants, delegates and party faithful who participated in the exercise, maintaining that it was okay for many to aspire but inevitable for only one to emerge the candidate of the party and subsequently governor.
The Party Chairman is about to set up a reconciliation committee. If you didn't make it, we are not coming to celebrate your not making it, but to rub your back as a brother, to reduce the pain and offer you a chance that we should work together".
"Once one person sits as governor, all of us will form the government. So come and join hands and work with us so that we can make PDP shine not only in Akwa Ibom but also in Nigeria", Governor Emmanuel stressed.
He expressed confidence in the large-heartedness and peaceful disposition of Pastor Umo Eno to accommodate all interests.
Declaring the election result on behalf of the party, the Returning Officer, Mr. Phillip Shuaibu, congratulated all the aspirants for participating in the contest which he described as a family affair, adding that with the emergence of one-party man as flag bearer, everyone was a winner.
According to him, 1018 delegates were accredited to vote for the 14 aspirants in the contest. Out of these, Pastor Umo Eno scored 993 votes to emerge winner.
In an acceptance speech, the nominated gubernatorial candidate, Pastor Umo Eno, expressed heartfelt gratitude to God for the opportunity and to Governor Udom Emmanuel as leader of the party, the party delegates, and the entire PDP family for their contributions to the process that saw to his emergence.
He assured the other aspirants and the party of his readiness to work as a family and to run a campaign based on issues germane to the interest of the development of the state, void of any acrimonious posturing.