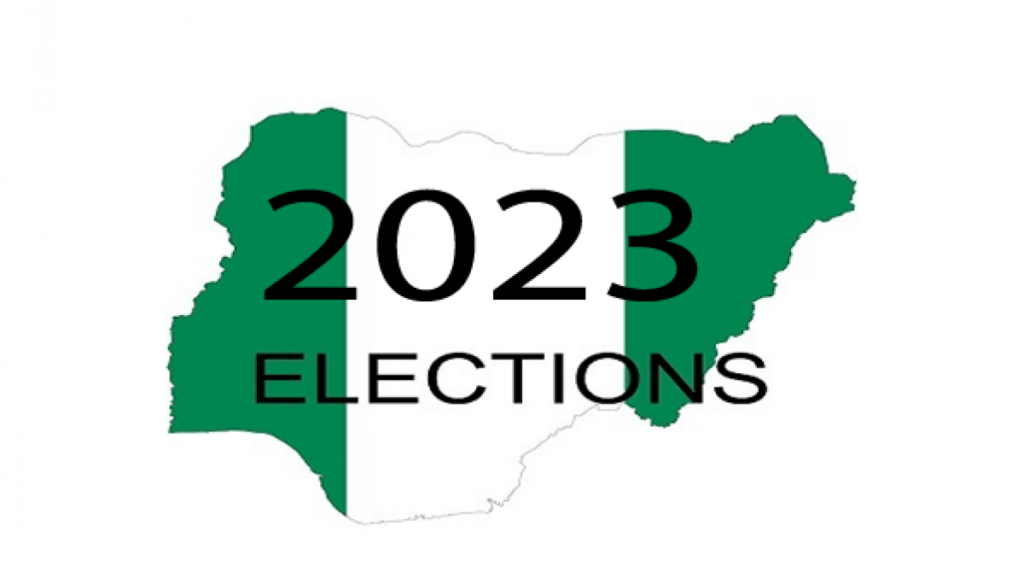 By David Adonri
Considering the speed with which presidential aspirants are emerging, the 2023 presidential election promises to be the most keenly contested election in the political history of Nigeria.
So far, more than 100 aspirants have joined in the fray to be president, come 2023. While declaring their intention to contest, aspirants have given snippets of their plans to move Nigeria forward if elected.
Careful examination of the plethora of promises made by presidential aspirants reveal that few of them have fair understanding of the socioeconomic challenges they stand to inherit. Unfortunately, many of them are ill-equipped in terms of expert financial and scientific capacities to plan for socioeconomic transformation.
Some of them also appear to be misguided in their thoughts and if not properly guided, will definitely not lead Nigeria to the promised land, if mistakenly elected. For them not to peddle fake promises as the public debate on Nigeria's economic future rages, presidential aspirants can enrich their knowledge from the content of this presentation and consequently reshape their manifesto.
Before dwelling on the message of this piece, an important clarification needs to be made to prevent further propagation of a failed financial policy harboured by one of the presidential aspirants. It concerns the issue of foreign exchange rate.
It is surprising that an aspirant can harbour the thought of return to fixed exchange rate regime for the economy. Although human memory is short and people may not remember why fixed exchange rate was jettisoned by Nigeria, a little enquiry into the circumstances surrounding the adoption of flexible exchange rate would have uncovered how structural rigidity wreaked havoc on the economy in the early 1980s.
Instead of canvassing retrogressive ideas, debate should centre on how best to fine-tune present flexible exchange rate regime to be market-driven, in order to generate a single exchange rate that can enhance allocative efficiency of the economy. Other examples abound where erroneous remedies to heal the ailing economy were prescribed by presidential aspirants. They need to seek expert advice before delving into intricate economic issues.
Coming to the main issues at stake, without any equivocation, the overall economic goal of a new economy we all clamour for, is to be productive, competitive and self-reliant. While not stereotyping the approaches different presidential aspirants may adopt to achieving their goals, certain decisions which strike at the heart of the country's socioeconomic regeneration deserve unanimity from every stakeholder.
For instance, several aspirants have spoken eloquently about their plans for the economy, but I am yet to hear any of them address the escalating population growth which drains the economy to its bone marrow. It is ridiculous, to say the least, that presidential aspirants fail to recognise that population control is the first step in organising an economy.
ALSO READ:
A serious aspirant needs to articulate a population policy that can keep the growth rate of population below the growth rate of the economy. Any aspirant who shies away from this critical socioeconomic issue because of its sensitive nature is not fit to be president of a peaceful and prosperous Nigeria.
Nigeria's economic woes are visible for all to see but many presidential aspirants need more schooling to appreciate the enormity of the pathetic situation that some of them helped to create. Unfortunately, the economic failures most aspirants are seeing, judging from their promises, are just symptoms and their solutions fail to strike at the root cause of the failures.
I have heard presidential aspirants lay out grandiose plans to build roads, rail and ports infrastructure; how they will build world class educational and healthcare infrastructure; how they will bridge the electric power and energy supply gap, bridge ICT infrastructure gap; how they will build houses to erase the 20 million housing deficit; how they will mechanise agriculture, and so on and so forth.
It is not in doubt that these are laudable objectives which previous governments pursued unsuccessfully. Are there new things current presidential aspirants are proposing which may be different from previous strategies to fulfill these promises? Unfortunately, I have not heard any, and we may be heading for another era of unfulfilled dreams, if political actors are not enlightened on the age-long missing link.
Although most promises made by politicians are products of political expediences which may not be fulfilled, however, from the same promises, the electorate can reasonably guess if a politician has good understanding of the issues at stake. The current economic issues in Nigeria are basically import-dependence, mono-economy and massive infrastructure deficit.
These are complicated with the burden imposed by a rapaciously consuming reserve army of unemployed. Tackling these malaise requires strict population control and the creation of an internal self-regenerative economy with localised end-to-end value chains.
Strategies for population control are not difficult to visualise and articulate but strategising for economic self-reliance after several years of import-dependence, requires insight and deep perspective. First, as the resource requirement to effect this economic transformation goes beyond what can be borrowed externally, a good plan should, therefore, leverage the country's abundant natural resources.
Additionally, a good plan shall not start with development of secondary and tertiary infrastructures like roads, rail, ports, housing, power, etc. What therefore is the game-changing plan that can create a productive, competitive and self-reliant new economy? It is that economic plan that starts with the development of "Technical Education and Heavy Industrial base".
Together, these constitute the Engineering Infrastructure or primary infrastructure which serves as the foundation for development of secondary and tertiary infrastructures, light industries and viable MSMEs. For more clarity, Heavy Industrial Base in this context, consists of the mining industry, metallurgical industry, tools making, machinery and equipment industries.
Absence of engineering infrastructure has for years denied Nigeria's economy the technological breakthrough required for industrialisation and sustenance of the productive momentum of the economy.
Any national strategic plan not predicated on primacy of Engineering Infrastructure cannot differentiate the future new economy from the failed past strategies formulated on faulty foundation. It is fantasy or mere wishful thinking that Nigeria can leapfrog to the 4th Industrial revolution without acquiring Engineering Infrastructure which is the key element of the 1st Industrial revolution.
Therefore, any Presidential aspirant who promises to build infrastructure the way President Muhammadu Buhari is doing, based on foreign loans and import dependence, and without any Engineering Infrastructure foundation, cannot radically propel the economy into the path of sustainable growth and development.
If every Presidential aspirant embraces this silver bullet strategy as the anchor for economic turnaround, whoever wins can usher in the quantum leap which has eluded the economy since the end of General Gowon's government.
What Aliko Dangote is doing that has made him the richest man in Africa is a vivid illustration of the new inward looking economic development mentality which every Presidential aspirant should have. Whoever that has not cultivated this mindset is not fit to lead Nigeria.
*Adonri is Vice chairman, Highcap Securiries, Lagos.