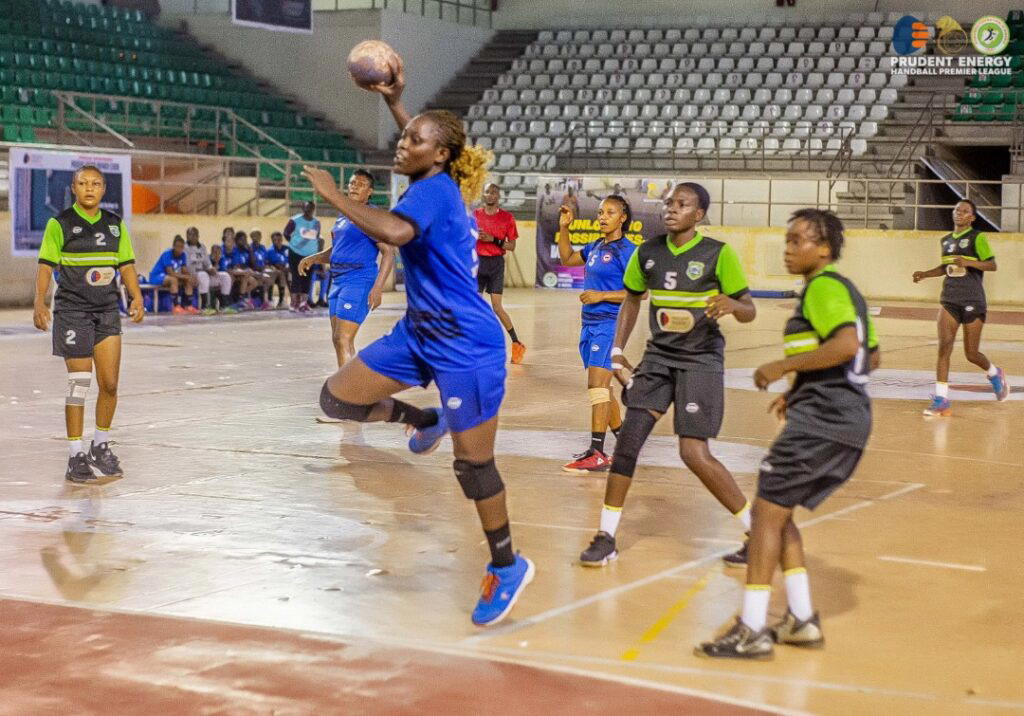 By Solomon Nwoke     
Former Champions, Imo Grasshoppers of Owerri are having a rough ride in the ongoing Prudent Energy Handball Premier League as they succumbed 23-24 to Seasiders Babes of Lagos at the Moshood Abiola Stadium, Abuja yesterday.
The famous handball team are rather a shadow of themselves and have lost all vibrancy they are known for due to neglect by the successful state government including the present regime of governor Hope Uzodinma.
They have played four games, started with a win, drew one and lost two matches. Their problem appears complicated and that has affected their psyche as they lacked the motivation to execute their game.
The club, it was gathered were only given N300,000 before leaving Owerri for a game that will last for two weeks in Abuja.
"Things are not too well with the team, they have complicated problem, ranging from lack of money to feed and are facing ejection from the hotel where they are being accommodated due to inability to pay their hotel accommodation", a close source to the team disclosed to Sports Vanguard.
Playing in the opening game of the day, there was nothing to separate Grasshoppers and Seasiders as both teams battled each other from the beginning of the game. However, the Lagos team rallied in the final moments of the game to score the winning goal.
In the other games in the female category, Defender Babes beat Plateau Peacocks 26-22, Rima Queens beat Benue Queens 31—29, while Safety Babes walked over Kada Queens.
In the male category, Police Machine lost to Rima Strikers 31-21, Owena Kings lost their fourth match to Tojemarine Academy 35-28, while Benue Buffaloes walked over Kada Stars.
However, the President of Handball Federation of Nigeria (HFN), Sam Ocheho commended the teams for their display, noting that the future of the game is secured in the country.
He said: "The players have shown a lot of improvement. What I have seen here is that the future of the game is secured in the country. I have also seen many young players coming through which is good for the sports in the country."
He also commended the sponsors, Prudent Energy for bankrolling the league, adding that the alliance between the HFN and the sponsors has improved the fortunes of the game, while urging the teams to eschew violence and play to the rules of the game