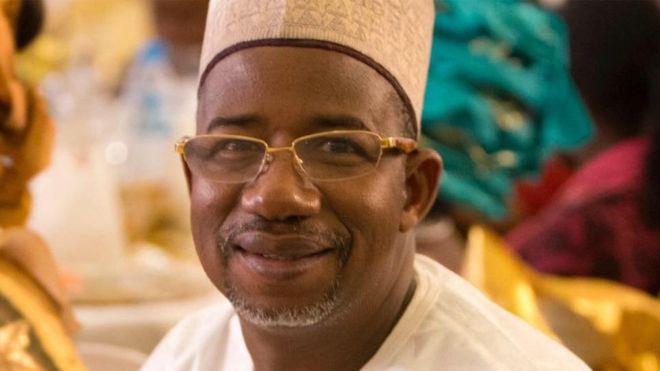 Facts have emerged that Senator Bala Mohammed's underdog visage could be the undoing of his opponents, who have spread rumours that the Bauchi State governor is not serious over his presidential bid.

Speaking, former National Secretary of the Social Democratic Party, Dr. Sadiq Gombe, said because of Bala's humility, opponents always make the mistake of underrating him.

Gombe, highly regarded for his strategic foresight and networking ability, observed that with 31 states and the FCT already covered by the Bala Mohammed presidential consultation council, the Bauchi State governor has endeared himself to delegates and party stakeholders across the country.

His incisive dissection of the country's problems, his demonstrable understanding of global best practices, a clear strategic foresight particularly with respect to the provision of infrastructure and his candid espousal of the panacea to the country's diversity challenges are said to have elicited spontaneous applause and support.

Gombe pointed out that while opponents mistook, as a sign of weakness, Bala Mohammed's pledge that he would readily support any candidate should he lose, delegates and members of the public saw it as the patriotic behaviour of a loyal party man whose preoccupation is how to rescue Nigeria from the current logjam.

Fifteen aspirants are in the race for the ticket of the main opposition party. They include former Vice President Atiku Abubakar; Bauchi State Governor, Bala Mohammed; Sokoto State Governor, Aminu Tambuwal; former President of the Senate, Bukola Saraki; erstwhile Secretary to the Government of the Federation (SGF) and former President of the Senate, Anyim Pius Anyim; Rivers State governor, Nyesom Wike, and Akwa Ibom State governor, Udom Emmanuel.

Others are former Anambra State governor, Peter Obi (who is said to have resigned), ex-governor of Ekiti State, Ayodele Fayose; media mogul, Dele Momodu; former banker and economist, Mohammed Hayatu-Deen; ex-president of Pharmaceutical Society of Nigeria (PSN), Sam Ohuabunwa; Charles Ugwu, Chikwendu Kalu and Tareila Diana.
READ ALSO:

Bala Mohammed's chances appear to have been brightened by speculations that despite throwing the contest open the party's leadership is tilted towards having a candidate from the North, particularly the North-East geopolitical zone, where Atiku, Governor Mohammed and Hayatu-Deen hail from. This position was informed by the priority the party accords to winning the election over zoning.

Governor Mohammed is said to have earned the confidence and support of many PDP delegates and stakeholders, on the basis of his education, as well as experience in both the legislative and executive arms of government.

Besides experience, acceptability is the most significant factor being considered by party stakeholders, who are insisting on Governor Mohammed's candidacy.