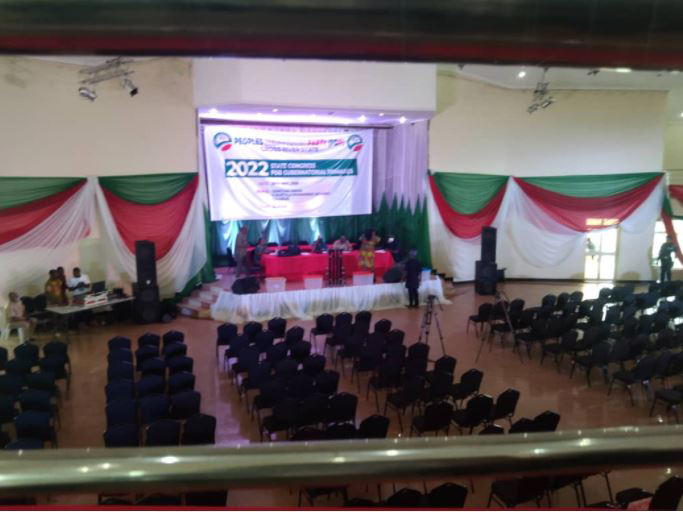 By Ike Uchechukwu, CALABAR
The state Congress for governorship primaries in Cross River is yet to commence as at 9:30 a.m , Thursday vanguard reports.
The exercise originally scheduled to hold on the Wednesday the 25th of May ,2022 at the Venetian Arena , Muritala Highway was put on hold till 9 : 00 am Thursday but as the time of filing this report the exercise was yet to commence.
However, officials in charge of the conduct of the exercise were all on ground as at 9:35 a.m but delegates were yet to arrive the venue .
There was heavy security presence at the venue since Wednesday as many of the observers , journalists and other stakeholders left the venue at 11 pm last night( Wednesday)
Vanguard learned that the exercise may hopefully commence accreditation and voting by 10:30 or 11 a.m as officials were still seen making final arrangements as at 9:45 am Thursday.