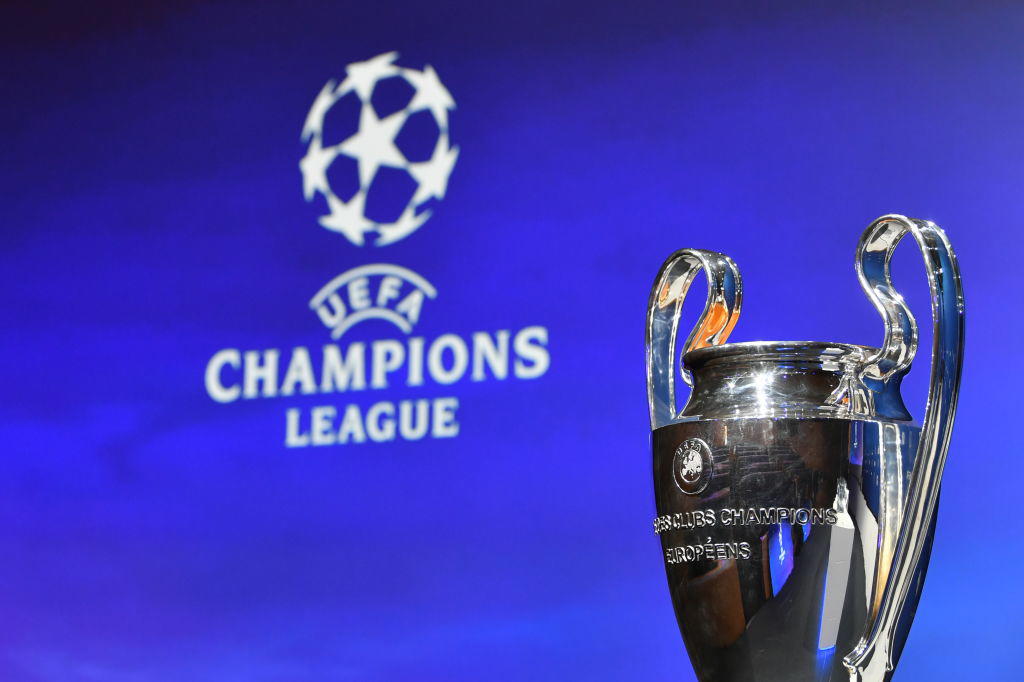 By Emmanuel Okogba
Last season's semi-finalists, Chelsea and Real Madrid will meet a stage earlier this time around after Friday's draw brought both teams together in what promises to be a keenly contested tie.
Title holders, Chelsea will face the most successful side in the competition, who rode on the shoulders of Karim Benzema into the last eight.
A second half hat-trick from the inspired Frenchman helped the 13-time winners overturn a two goals deficit to run away victors against a star-studded PSG side.
Chelsea unsurprisingly were 4-1 winners against a less fancied Lille.
The semi-final between both sides from last season ended 3-1 in favor of the London side.
Manchester City will face a resilient Atletico Madrid who knocked out their city rivals, Manchester United as they continue to chase the one trophy that has continued to elude them.
City handed Sporting Club a heavy 5-0 defeat over two legs to qualify to the final eight.
Atleti's 41st minute sucker punch condemned United to another season of mediocre performance in Europe.
Both sides are underachievers in Europe considering the strength of their squads overtime and the very little success they have on the continent. Both sides have qualified to the finals (Atletico has done so thrice) but failed to win it.
Villareal has yet another mountain to climb after victory over Juventus. After a 1-1 first leg, not a lot of football fans expected Juventus to fall 0-3 at home to the Spanish side. But as unpredictable as football is, it happened and now Unai Emery and his team will have to find a way to navigate past German champions, Bayern Munich.
ALSO READ
Benfica and Liverpool will square off in the last game of the quarter-finals. Liverpool have been able to claw their way back to remain in contention for the Premier League title and are on an unbeaten run that stretches to last December.
Fixtures are fixed for the first and second weeks of April. First legs will take place on the 5th and 6th. Ties would be completed on the 12th and 13th of April.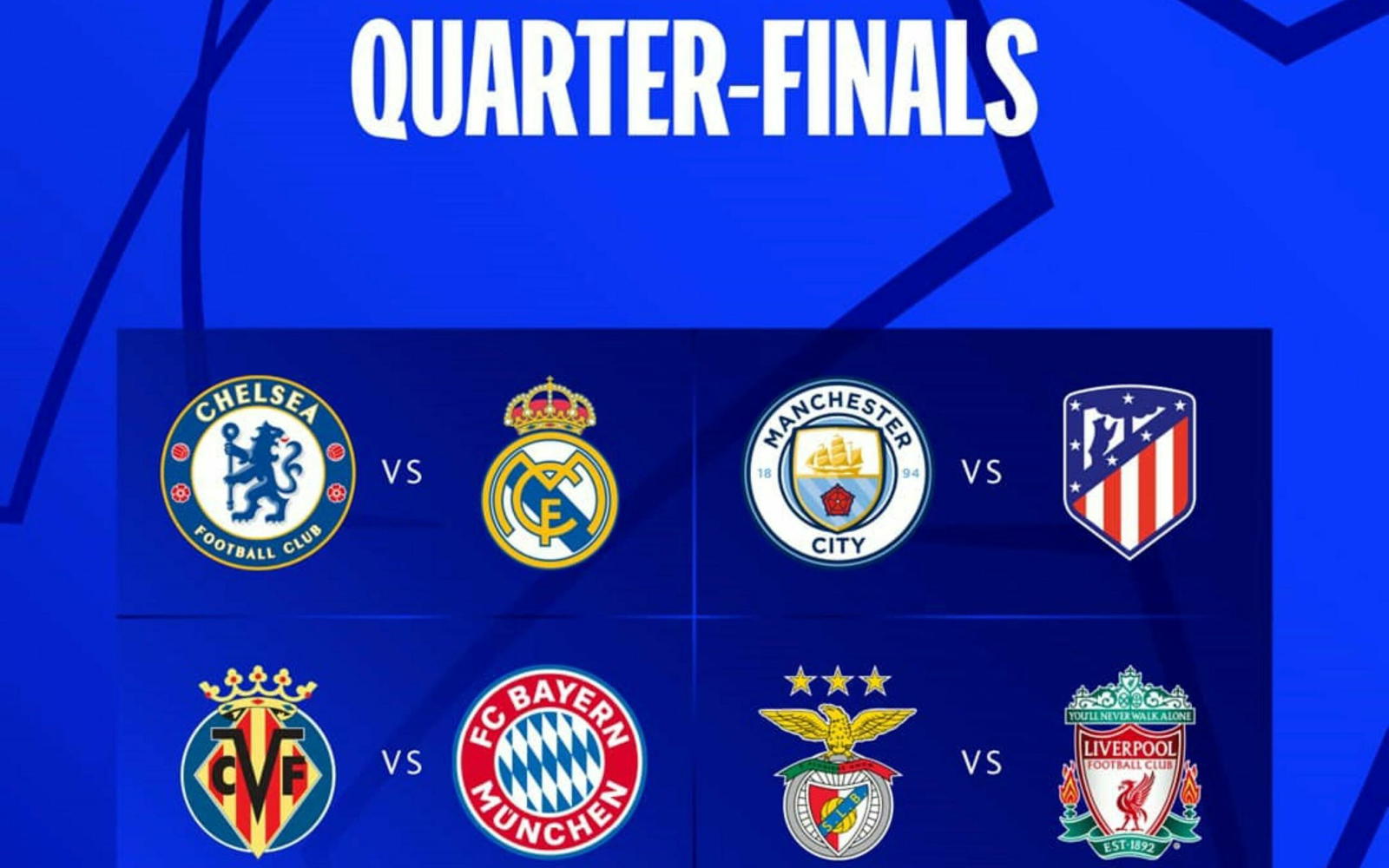 See draw below…
Chelsea vs Real Madrid
Manchester City vs Atletico Madrid
Villareal vs Bayern Munich
Benfica vs Liverpool
Semi Final draws
The draw to decided semi-final pairings were also held. The outcome pits the winner of quarter final 2 against quarter final 1. The winner of quarter final quarter final 4 will face winners of quarter final 3. First leg comes uo on 26 and 27th of April and reverse fixtures are billed for 3rd and 4th of May.
See draw below…
W QF2 vs W QF1
W QF4 vs W QF3
Final
The final is billed to hold at the Stade de France after Russia lost the hosting rights. Winners of semi-final 2 would be named first as the host team on May 28th.
NB: Teams named first in quarter final and semi final draws are host teams for first leg.
Subscribe for latest Videos