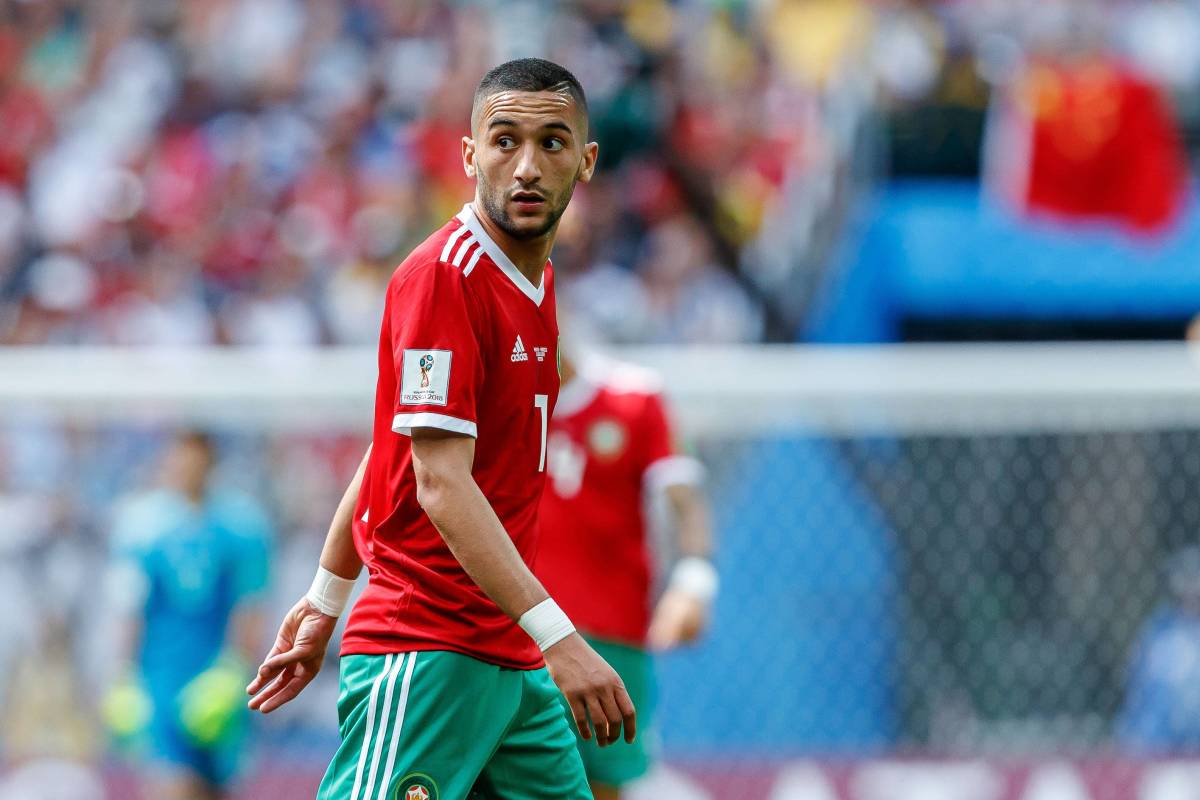 By Emmanuel Okogba
Chelsea midfielder, Hakim Ziyech has retired from representing the Atlas Lions of Morocco at the international level, saying he wants to now focus on his club career.
Ziyech was conspiciously missing and his absence felt as Morocco crashed out of the Africa Cup of Nations in the quarter finals to Egypt. He reportedly fell out with coach Vahid Halilhodžić who felt he was not putting in enough effort when it comes to representing the senior national team.
The 28-year-old currently in the United Arab Emirates with Chelsea for the FIFA Club World Cup said although he feels bad for the not making the squad to Cameroon, he respects the coach's decision and will no longer be available for selection.
"I understand them [Morocco FA], but I will not return to the national team. That's my final decison." Ziyech told the press
"It's all clear for me how things are going over there and now I'm focusing on what I am doing and that is my club."
Asked if he feels bad about the whole situation, "Of course, who doesn't", he responded
"At the end of the day, it's the decision he [Halilhodžić] makes and you have to respect it and like I said before I won't be returning to the national team."
He further said he feels sorry for the people of Morocco who will take it as a bad news.
Ziyech began representing Morocco in 2015 and has featured at two major tournaments – 2017 AFCON and FIFA World Cup in 2018.
Halilhodzic explaining the omission of Ziyech after he released his squad for AFCON said, "The players I have selected are the best in the country. I don't select a player who can unbalance the group.
"Not even if his name is Lionel Messi. Ziyech's behaviour does not fit the selection.
"He doesn't want to train, doesn't want to play. He doesn't take it seriously. I'm not going to beg him to come back."