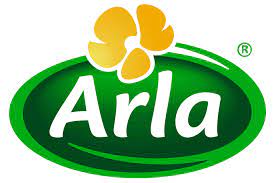 By Gabriel Ewepu
ONE of the world's largest dairy companies, Arla Foods, Wednesday, expressed commitment to boost dairy products consumption in Nigeria with its products and services to local farmers.
Speaking with Vanguard, the Head of Business Development, Arla Foods Nigeria, Amaka Kolawole, made this known while explaining how the company has been working hard to add value to the Nigerian dairy industry over the years by making significant investments in the sub-sector.
According to Kolawole, the company is on the move to provide high quality and nutritious dairy products that Nigerian consumers can afford at any time.
She said: "We need to ensure we continue to provide high quality and nutritious dairy products that are affordable for the Nigerian consumer.
"Nigeria's milk consumption is comparatively low at about 10 litres per person, compared to 28 litres per person in Africa, and 40 litres per person globally.
"Dairy companies like Arla Foods have the task of not only creating awareness to the consumer on the value of milk as an important source of calcium and protein, but also ensuring availability and affordability of products."
She added that, "One key challenge to be addressed in the Nigerian dairy industry is the task of nourishing a rapidly growing population – projected to be the 3rd most populous nation in the world by 2050 with the population doubling to 400 million.
"Lastly, dairy production is complex and requires long term investment and commitment. Breeding cattle targeted for dairy production, setting up logistics for collection and quality management of the raw milk, processing of milk at international quality standards and bringing the processed milk to market all require a substantial, dedicated and coordinated effort."
However, she called for a long-term stable and predictable business environment which the government should create, and also to continue to incentivize investment in the sector.
"The Nigerian government continues to make commendable effort to improve the overall dairy value chain in Nigeria. It is also imperative that there is good cooperation and collaboration among industry players and stakeholders along the dairy value chain to ensure success and sustainable change.
"Arla Foods has and continues to invest all across the dairy value chain, from capacity development of local farmers in northern Nigeria, to backward integration with our state-of-the-art Arla Farm in Kaduna, to investments in hygienic milk collection equipment, processing and packing facilities, and marketing investments to bring the finished products to the market."
Also, the Senior Project Manager, Arla Farm, Snorri Sigurdsson, spoke on having improved breeds of cows by local farmers for production of quality milk and commercial quantity.
Sigurdsson pointed out areas considered as challenges but could be converted to resources yet to be tapped in Nigeria's dairy industry including; Limited access to quality water sources and feed and fodder for animals; limited access to quality veterinary services including breeding and vaccinations; little to no cold chain infrastructure for storage and transportation of raw milk and distribution of chilled finished products "are just a few challenge areas which exist and can be converted to opportunities to create value."
He said: "So with increased skills of the local farmers, more knowledge about management and good facilities, the imported breeds can be a game changer for the local production of milk in Nigeria."
Subscribe for latest Videos