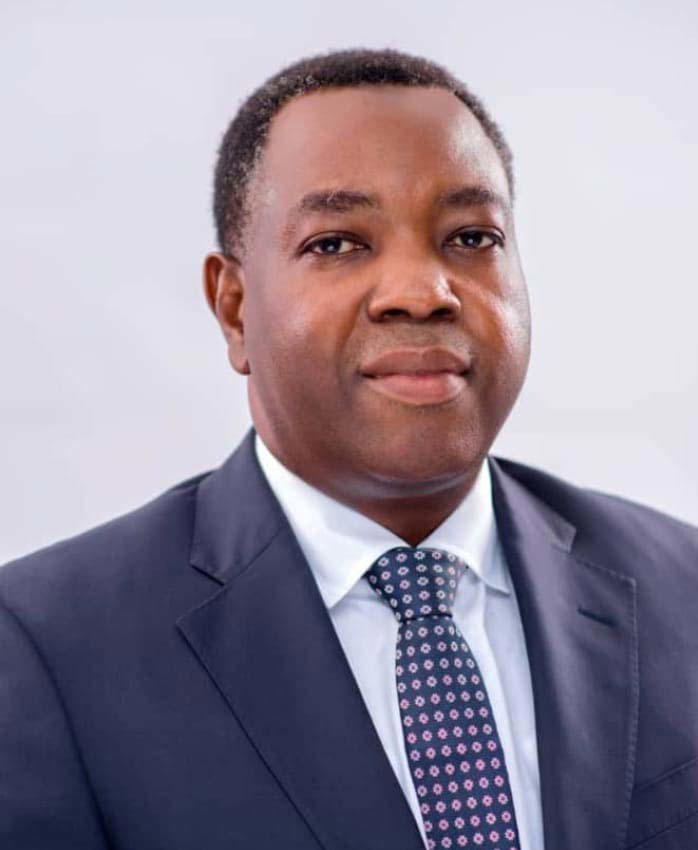 By Ibunkun Olawale
At 25, it is not out of place to say Ekiti State is relatively coming of age. Created on October 1, 1996, the State apparently came up as a result of unrelenting efforts of prominent sons and daughters of the state who passionately sought a separate state out of the old Ondo State.
The founding fathers envisaged an independent state, where socioeconomic development and growth would be brought closer to the doorsteps of the people. Years before then, the people of Ekiti area of the old Ondo State had continually complained about the unfavorable situation in the old arrangement. Especially, despite consisting the largest part of the state out of other sub ethnic groups , they lamented about the marginalization of the area in terms of political appointment and civil service employment as well as provisions of infrastructure and basic social amenities. The agitation however reached its climax in 1996 and the then military government headed by the late General Sanni Abacha yielded to the people's request.
It has been twenty five years after. Remarkably, out of the years, the last 22 years or thereabouts of it have been under democratic governance. With the coming of the current political dispensation in 1999, the people had a second wave of sigh of relief. The first one in October 1996, with a conviction that with the new state, development and growth that was hitherto elusive could be brought closer to the people at the creation of the state. And the second one in May 1999, the people were extensively elated that the new democratic structure would not just give them the opportunity to determine their own developmental pace, but also guarantee a system and process of self reliance and self sustenance in all raminifications. In fact, it was seen as a new dawn and an unprecedented moment of blessings where the dreams of the founding fathers become achievable and more realistic.
Evidently, it has been a relatively rough and tough ride. It is no longer news that the state took off on a zero- capital base with some notable citizens of the state volunteering their facilities and resources for effective take off. However, the successive civilian administrations have continued to initiate and build on development ideas and strategies to ensure that the state is not lagged behind in the committee of successful states. In the same vein, expectedly, it hasn't been a tea party. The current global economic challenges have obviously taken the issue to another level. Governments at every level have to look inwards and become more strategic and proactive in curtailing the ugly situation that is making poverty a normal thing in the society. The current state government was not mincing words when it declared that; 'We have left Egypt although we might not have reached the Promised Land. Ekiti is work in progress…"
As Governor Kayode Fayemi agreed in his anniversary message to the state; " twenty five years is little in a state's journey, but it is also a good time to take stock of our trajectory. Let us use this moment to reflect on the progress and pitfalls that we have had as a State. While we appreciate the progress we have made as a people, we need to take some deep introspective look at where we have not done as well as we should. We must set a new bar for ourselves as we reimagine a new future of our desire and ensure that our development trajectory remains consistently on an upswing. We must also continuously review our place within the context of developments in our region and the nation. Our goal of making Ekiti the destination of choice for people to live, work and enjoy a life of dignity must be the constant watchword in our governance framework." It is evident in this regard, that at this particular time of history, the state needs a highly cerebral and resourceful leadership not just to take the state to the next level of 21st century economy but also push to the state to a realm of sustainable socioeconomic development and progressive growth.
Undoubtedly, poverty is perpetually becoming a major feature of the society. Every sphere of the society is continually witnessing economic downturns. No thanks to successive global economic recession, COVID-19 pandemic and general security challenges. In these, the local markets are not left out, every economic activity is badly affected. As Ekiti State is preparing for another governorhip election, it is worthy to note that, it is a thing of paramount necessity for the coming leadership at this particular time to be resoundingly resourceful and actively productive. A prominent aspirant who have been talking and pushing in this direction is Engr. Kayode Ojo.
Kayode Ojo needs no introduction considering his background in Ekiti State. His late father, Chief Joshua Akanbi Ojo, was a renowned businessman, who touched the lives of many Ekiti indigenes during his lifetime. His father's generosity and seemingly unquenchable penchant for philanthropic gesture, has earned the family enormous popularity and
acceptability among teeming Ekiti people. Kayode Ojo, a trained engineer, successful entrepreneur and accomplished business man is appropriately campaigning to occupy the No. 1 seat in the state with the slogan; "OJO IBUKUN DEE!", he is literally pushing for a more blessed and prosperous Ekiti State.
Engr Kayode Olubunmi Ojo was born on August 1, 1970 into the family of High Chief (Dr) Joshua Akanbi Ojo (Eisaba of Ikoro Ekiti) of Ikoro Ekiti, in Ijero Local Government area of Ekiti State. attended Government College, Ibadan, Oyo State and Federal Government College, Idoani, Ondo State. He then moved to
Federal University of Technology of Akure (FUTA) where he graduated with a Bachelor Degree in
Metallurgical and Materials Engineering in July 1991. In pursuit of professional excellence and scholarship, he never left any stone unturned. He is a professional member of the
Nigeria Institute of Engineers. Kayode Ojo is also a member of Nigeria
Association of Corrosion Engineers as well as COREN certified.
Pushing his idea of a prosperous Ekiti, Kayode Ojo is building his idea of Ekiti on a tripod centered on banishing poverty from the state. This is through Wealth Creation, Wealth Management and Wealth Distribution. He believes that with the potentials at the disposal of Ekiti State and her people, the state and her people have no reason to be swimming in poverty and perpetually seat at the lower rungs of ladder of prosperous and self sustaining states. Based on his experience, knowledge and expertise as an international investor, well sought-after technocrat and resourceful leader, he has the wherewithal to take the state to its desirable place.
He is the Chief Executive Officer and Managing Director of SALTA Infrastructure and Construction Co. Limited. As the CEO of SALTA. He grew the company from the scratch to an enviable multibillion naira Infrastructure and Construction Company in less than five years with the company dealing principally in acquisition of companies in the United States, Trinidad and Tobago as well as in the UAE.
Engr. Kayode Ojo, being a very gregarious and democratic person, he enjoys
working with people and this he has built so much prowess for him in business and leadership. This quality spurred him to enter into partnership with some like-minded business wizards for the establishment of Atlas International Engineering Services (Nig) Limited, a company he serves as the Executive Director, Business and Technical Development. Under his watch, Atlas stood tall as one of the major indigenous engineering Oil and Gas companies with multimillion dollar projects brief with International Oil and Gas Companies.
Close to three decades, he has served in numerous capacities for various Oil and Gas companies in Nigeria and USA, He is the President and owner of Riserclad International Inc, (Part of SALTA Group) Baton Rouge, Louisiana and Houston, Texas, USA and Atlas International Consulting Inc, Houston, Texas, USA. He also serves as Non Executive Director of Cogent Energy SA, Geneva, Switzerland, he is the Executive Director of Atlas Technical services Ltd, a technical manpower supplier to the Oil and Gas as well as other energy and production companies. Through his foresight, using his companies, Mr. Ojo diversified and is now a major shareholder in some Indigenous petroleum exploration production companies, such as Seplat Petroleum Nigeria Limited and Platform Petroleum Nigeria Limited as well as MidWestern Oil and Gas Limited. His sojourn across the world to build his business empire had taken him to more than 50 countries around the world and over 30 States within the country.
Meanwhile, everything about Kayode Ojo is not about his business acumen and International clouts, he is also a thorough bred democrat and grassroots man to the core. Apart from building a strong engineering career that has brought him so much fame, connections and wealth, Kayode Ojo is also a lover of humanity, particularly the people of Ekiti State. His regular presence in Ekiti over the years make many wonder if he actually resides in Lagos. He is such an enigma, who is connected to his roots as well as is nationally and internationally acknowledged. As he captured in his message to the state on the occasion of the 25th anniversary of the state, while acknowledging the roles and commitments of past and present leaders in developing the state, he recognized the sacrifice of the people to see and ensure a better state. However, Kayode Ojo believes more could still be done, especially in ensuring a right leadership at this crucial time. "The society at large is facing a lot of challenges at this particular time. Ekiti State is not left out, ranging from social to economic challenges, the state needs a drastic measure and resourceful strategy to push the state out of the doldrums. The leadership matters in this regard, the people must not make any mistake in choosing the right leader at this time. Poverty must be barnished from the land. We need to create wealth, effectively managed it and evenly distributed it. It is a fact that, every problem has its solution, this is what I represent at this particular time." He said.
Olawale, a public analyst, lives in Ado-Ekiti