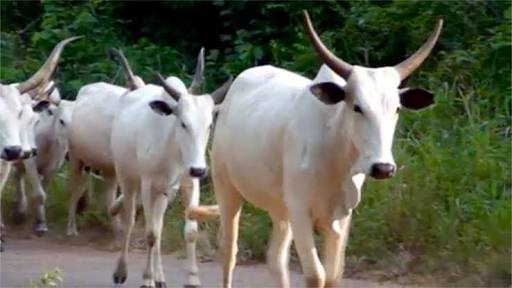 …off-takes milk from local farmers
…expresses readiness to add value to Nigeria's dairy industry
By Gabriel Ewepu
ABUJA-AS Nigeria's dairy industry continues to evolve, one of the world's dairy producing giants, Arla Global Dairy Products Limited, disclosed, yesterday, of boosting the country's dairy production with 400 cows in Kaduna State.
This was made known by the Senior Project Manager, Arla Farm, Snorri Sigurdsson, while speaking with Vanguard on improving dairy production in Nigeria at the recent National Dairy Policy Validation Workshop organised by the Federal Ministry of Agriculture and Rural Development in collaboration with the Federal Ministry of Industry, Trade and Investment.
Sigurdsson said: "What we are doing right now we are building our farm in Kaduna with 400 cows that would be into production later this year, so we will take a big leap forward into the future with that operation.
"We are also supporting the construction of local farms in Kaduna. We are buying milk from local farmers, we are supporting them and paying them very good price for the milk, which actually the highest in Nigeria as we speak, and in that way we are also pushing them in the right direction to make more milk and produce it locally.
"Nigeria is a great country and is growing fast and it is a perfect opportunity for agriculture; the weather, the climate, the soil, even the sand from Sahara everything is helping, this is a perfect country for production, the weather, the climate here is great for agriculture."
However, he pointed that there is still room to improve dairy production as consumption of dairy products in Nigeria remains low.
"Well, the thing is the consumption of dairy products is very low in Nigeria, and to build up more production locally you need to organize the dairy farming industry.
"The room for production is far a lower in Nigeria, still is only 700 million kilos of milk which is not much, so what we are emphasizing is to teach and train the local farmers to utilize their cows better to utilize the pasture better and give the cows the possibility of producing more milk but you will also need to have breeding programmes to increase the productivity of the cows and to get more animals on the ground.
"You have a great country, you have great possibilities of production of feed for cows and to organize better is the way forward to get more productivity from its hectares of land so you have feed for the cows and that is the Alpha and Omega in production you have to have feed for the cows", he said.
Meanwhile, he (Sigurdsson) acknowledged that, "It takes time, it is a long process, it is not a sprint, it is a marathon but with the right know-how and knowledge is fast and for sure but patience is very important, it will take time, we will succeed but it is going to take sometime to do", he added.