A new dawn rises!
A new story is being told!
Tell all who will listen!
Africa is ready for the future!
This March 2022
We're Changing The Narrative
Del-York Creative Academy (DCA) has in the last decade championed a new narrative for over 6,000 talents across Africa by bringing in world-renowned professionals from the United States and Europe to train and build capacity for budding talents in the film and creative industry segment.
It is time to accelerate this change.
From March 2022, Del-York Creative Academy will introduce globally recognized courses and a cadre of instructors from world-renowned international partners as the training programs evolves from practical and hands-on coaching to a fundamentally life-transforming learning experience, using state-of-the-art equipment and technologies to refine and upskill our local talent to meet the demand for content by an insatiable the global market.
In its bid to bequeath Africa a creative industry-focused educational ecosystem, Del-York Creative Academy (DCA) is expanding its capacity to provide truly life-changing opportunities for students who enrol in her programs.
Together, we can tell your story.
At Del-York Creative Academy – We're changing the narrative.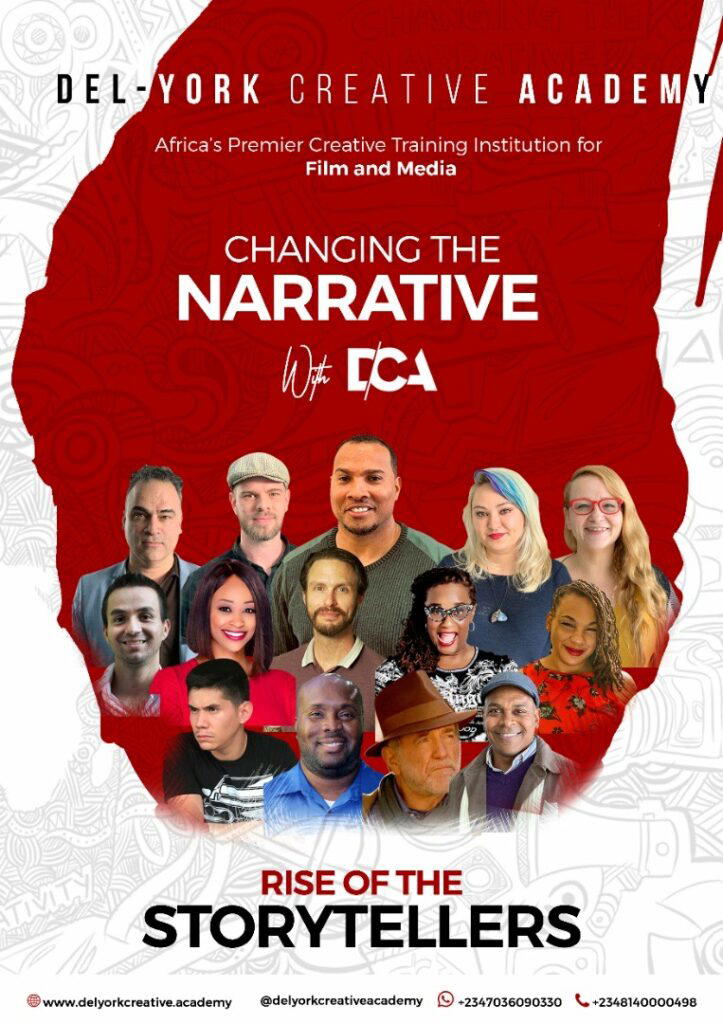 For more information visit
www.delyorkcreative.academy