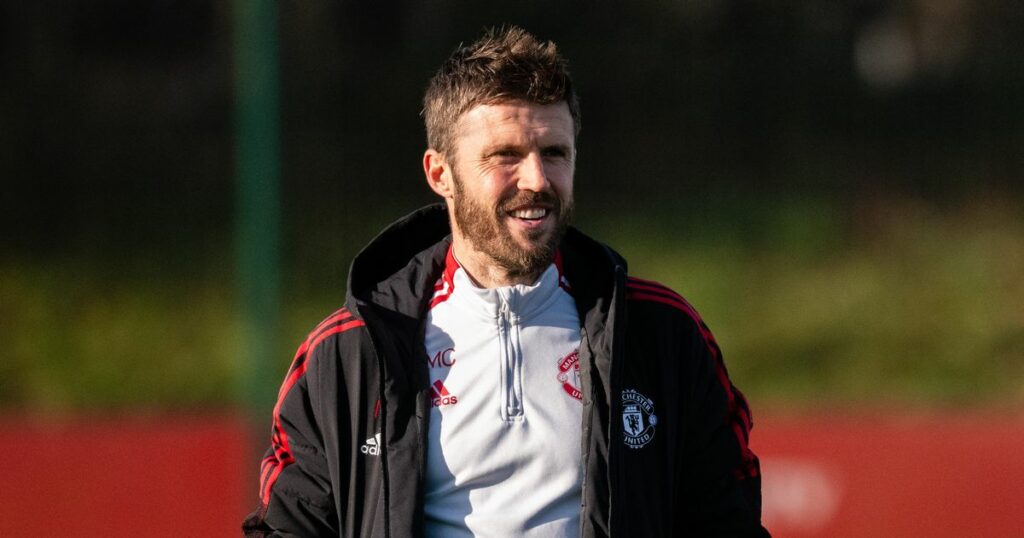 By Emmanuel Okogba
Caretaker coach, Michael Carrick will be in charge when Manchester United welcomes Arsenal on Thursday as delay in getting his work permit means Ralf Rangnick will continue his wait to take over the team.
Rangnick who was appointed by United on Monday landed in England before new travel restrictions came into force. It requires individuals to self-isolate until they can provide a negative PCR test that must be taken within 48 hours of arriving in England.
Carrick is yet to lose while in charge, overseeing a 2-0 win over Villareal in the Champions League and a 1-1 draw against Premer League leaders, Chelsea last Sunday.
"Michael has communicated this to players and staff at Carrington in a busy week for the club. Preparation is continuing for the visit of the in-form Gunners", the club said
Rangnick's contract will see him take charge of the first team until the end of the season and then remain at the club for at least a further two years in a consultancy role.