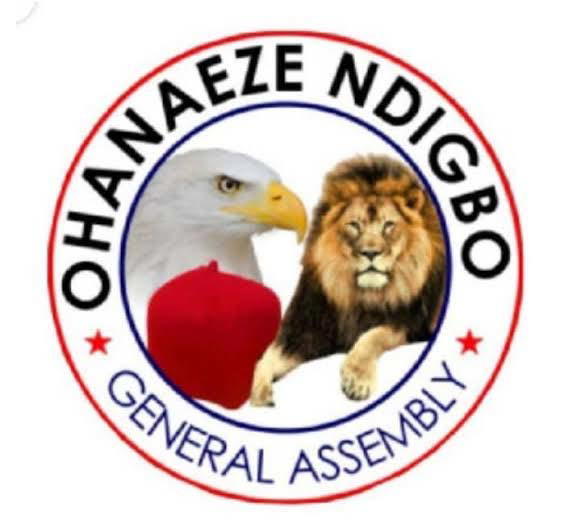 The Ohanaeze Ndigbo General Assembly Worldwide, Thursday spoke on the Anambra State governorship election coming up at the weekend, precisely Saturday 6th November, 2021, thanking the Federal Government led by President Muhammadu Buhari for providing and deploying large number of security in the South East geopolitical zone of the country, especially in Anambra State ahead of its governorship election.
Disclosing this in a statement signed by AMB. CHIEF TONY CHIEMELU OBIZOBA, Director General, Strategic Planning and Implementations, the group requested for the deployment of more security personnel to protect electorate.
Read the full statement below:
"As the apex body of Ndi Igbo, we the Ohanaeze Ndigbo General Assembly Worldwide, are saying that Anambra State election must not only be to vote but also must be peaceful, free and fair, and that security should be done to the barest minimum to enable the voters come out en-masse and cast their votes, because it is their civic responsibility.
"And we will be warning those mischief makers and trouble makers, who believe that they can and want to truncate the will of the masses, to stay clear of Anambra State because, the place is known for being a peaceful state and we believe that after election over the weekend, we will begin to have relative peace and change. This is so because, we know that this crisis is the handwork of some unpatriotic elements, who believe that they do not want things to be done rightly.
"Once again, we, Ohanaeze Ndigbo, detest anything or any element that connects with insecurity or terrorism and so, we refuse to sign in to whatever idea that is either sympathetic or gives such perpetrators a free ride, be it in the South East region or any part of Nigeria.
"We stand our ground to say that there can be no level of security measure too huge to combat insecurity, so long that, in doing that, the international convention on human rights is taken cognizance of. Aside that, anyone, who has chosen to be insecurity agent causing collapse of peace and order in the land or is in allegiance with terrorism automatically loses his human rights and must complain to no one when coming face to face with consequences of his or her own evil actions against the society and humanity in general."