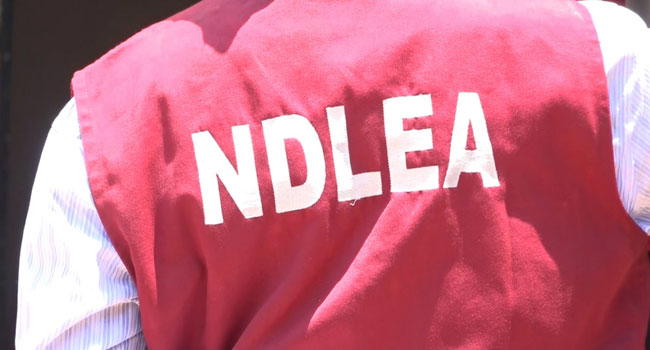 By Kingsley Omonobi
Chairman/Chief Executive Officer of the National Drug Law Enforcement Agency, Brigadier Gen Buba Marwa (rtd) has said that following the change of strategy, the agency mopped up over 3 million kilograms of illicit drugs and psychoactive substances in the country between January and November this year.
Added to this feat, the agency arrested 10, 355 drugs traffickers, over 5,579 drug users have been counseled and rehabilitated while at least. 1, 000 have been convicted and are in jail.
Making this known in Abuja on Tuesday during the public destruction of 20,000 kilograms of assorted illicit drugs seized by the FCT and Nnamdi Azikiwe International Airport Command of the NDLEA, Marwa said, "This is yet evidence that NDLEA is relentless in its effort to ensure the safety and wellbeing of Nigerians. This exercise is taking place in accordance with the prescription of the National Environmental Standards and Regulations Enforcement Agency (NESREA) concerning the best method of disposing seized drugs without polluting our environmental ecosystem or endangering public health".
Represented by the Secretary of the Agency, Barr. Shedrack Haruna, Marwa said, "To be destroyed here today is approximately 20, 000 kilograms of illicit drugs valued at over N50 billion. Approximately, 19, 598 kilograms of these assorted illicit drugs were seized by the FCT Command, comprising 19, 178 kilograms of cannabis, 0.1 kilograms of cocaine, and 0.009 kilograms of heroin and 420 kilograms of other psychotropic substances.
"The remaining 362 kilograms, seized at the Nnamdi Azikiwe International Airport Abuja, comprised 173 kilograms of cocaine, 36 kilograms of heroin, 93 kilograms of ephedrine, 60 kilograms of methamphetamine, 58 grams of cannabis, 219 grams of Rohypnol and 150 grams of Tramadol.
"Just as we witness the public destruction of these 20, 000 kilograms of assorted illicit drugs and substances today, let me bring to your notice that similar exercises have taken place in many states across Nigeria this year. Imagine the potential dangerous situations that could result if a quantum of these drugs found their way into society.
He continued, "The sheer bulk of the drugs that will be destroyed is a reminder to us about the magnitude of the drug problem in this country. The statistics from the National Drug Use Survey (2018) is cause for concern. Just two of the facts are enough to cause a sober reflection. One: 14.3 million Nigeria, aged 15-64 years, are abusing drugs. That is the size of the population of some countries; and two, 10.6 million of our compatriots abuse cannabis, which makes Nigeria the country with the highest number of people addicted to the psychotropic plant".
"The statistics are frightening when you look beyond the figures to their health and security implications. While the larger society may not have an immediate grasp of the import of the drug facts and figures of Nigeria, those of us at NDLEA can read the handwriting on the wall as per the dire implications of the findings from the survey.
"That is why since the coming on board of this administration in January 2021, we have doubled down on our efforts and now aggressively pursue our mandate. To this end, NDLEA has been effectively re-positioned more than ever before to curtail the production, cultivation, processing, importation, exportation, sales, trafficking and abuse of controlled drugs and illicit substances.
"We have had to transform into an intelligence-driven anti-narcotic organization. We have reinforced our resolution to mitigate the country's drug prevalence by non-stop, result-oriented drug supply reduction operations, leveraging an Offensive Action philosophy to carry the fight to those who trade and traffic in banned and controlled substances.
"We are not resting on our oars. This time around, we are going to clean the Augean Stable. We are getting more sophisticated equipment that will enable us to achieve our operational mandates. Our workforce has been motivated to perform with promotions and performance reward schemes, while we have also bolstered our strength with the employment of 5,000 officers and men this year.
"The Agency is experiencing resurgence and is being retrofitted to operate at full capacity. I can declare to you that the drug-fighting machine that is NDLEA is fully oiled and in optimum condition. You can rest assured that the Agency will not fail in its mandate to keep society safe.
We may recall that when President Muhammadu Buhari inaugurated the War Against Drug Abuse (WADA) campaign of the NDLEA on June 26, 2021, he declared that "WADA should not just be a slogan, but a call to civil action by all Nigerians" Today's public destruction of 20 tons of illicit drugs and substances, further buttresses that call to action.
"Drug abuse and trafficking is a hydra-headed problem that requires a multi-sector approach. We shall continue to engage all the critical stakeholders―including the traditional and religious institutions, community-based groups, civil society, youth groups, gender-based organizations, law enforcement agencies, governmental organizations, the criminal justice system, and our international collaborators, among others in this collective responsibility."