By Prisca Sam-Duru
Since inception in 2013, the multi disciplinary feast, Ake Arts and Books festival, AABF, founded by Nigerian writer Lola Shoneyin in Abeokuta, has remained an important platform where African Creatives and, art and culture aficionados across the globe look forward to converging, towards the end of the year.
Organised by Book Buzz Foundation, the festival which moved to Lagos in 2018 with the full backing of Sterling Bank Plc, has witnessed the convergence of an impressive number of both emerging and established authors, filmmakers, artists, poets, musicians, dancers, etc, providing rare opportunities for them to directly interact with their fans. Its focus remains to promote and celebrate creativity on the African continent in diverse genres.
A whole lot of topical issues, ranging from identity, culture, sexuality, governance, insecurity, war, gender, etc have been remarkably exhausted under such themes as 'Fantastical Futures'(2018), 'Beneath This Skin'(2016), This F-Word (2017), etc, during the festival, thereby positioning arts as a viable tool with which critical matters are addressed.
Through discussions, book chats, art exhibition, movie/documentary screening, workshops, storytelling, poetry/spoken word performances, etc, thematic considerations of each edition have also been duly analysed.The festival which has enjoyed collaborations and support from organisations, has since 2018, been reaping from the massive support accorded it by Sterling Bank Plc.
The reason? The bank according to the Managing Director and Chief Executive Officer of Sterling Bank Plc, Mr Abubakar Suleiman, believes in the transformative power of education and the arts. "Education is one of the five major sectors of the Nigerian economy that the bank is presently focusing investment in under its Heart of Sterling programme. The other sectors are health, agriculture, renewable energy and transportation," Suleiman added.
While many programmes were put on hold, most others bowed out amid the corona virus pandemic. Rather than succumb to the impact of the pandemic, Ake Arts and Books festival went digital in 2020, without losing its flavour.
With each edition serving as a period of cultural immersion, the 2021 edition being the 9th, was even more inspiring as it became another period- 28th-30th October, to savour vibrant debates, conversations as well as weigh challenges, while exploring opportunities in the art and culture space. Having featured iconic authors in the likes of Nobel Laureate, Prof Wole Soyinka in its maiden edition; Prof Ngugi Wa Thiong'o, in 2016,  the 2021 festival had the latest Nobel Laureate, Tanzanian author, Prof. Abdulrazak Gurnah who was in conversation with Booker-Prize shortlist, Maaza Mengiste at 'The Life and Times Series' session.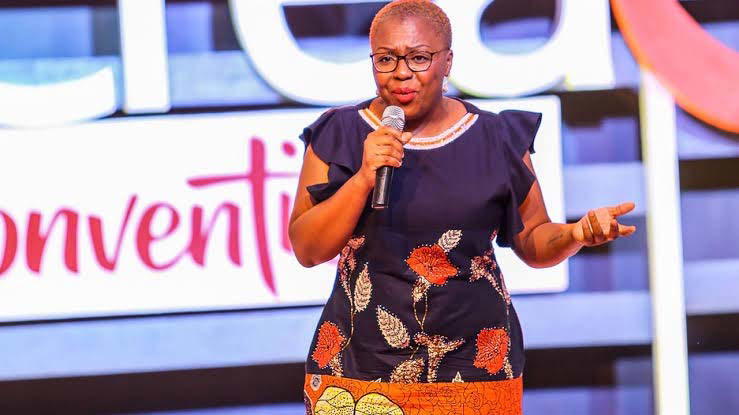 Themed 'Generational Discordance', 2021 Ake examined how the paradigm shift brought about by the pandemic has impacted on life, particularly the creative space, through book chats, panel discussions, workshops, performances, as well as documentaries revolving round African and international writers and thinkers.
Explaining reason for this year's theme, Lola Shoneyin said the internet has exposed generational differences in almost every area of our lives on the African continent, adding that "From relationships, love and marriage; spirituality and religion; gender and feminism to politics and activism, the differences in perspective are glaring.
Where earlier generations of Africans are anchored to their cultural identities, our younger compatriots see themselves as a part of a globalised world. It is easy to assume that our aspirations are poles apart but they are not.Africa cannot afford the luxury of endless culture wars. We must eschew the sensationalism and divisive influence of digital algorithms and find a more harmonious continental rhythm that allows us to talk to, and not past, each other."
In addition to exciting and lively book chats and panel discussions, Ake Festival curated six intergenerational conversations on themes that impact our lives in very real ways. Some of the books discussed were 'Bring Back Our Girls' by Drew Hinshaw and Joe Parkinson; 'Lionheart Girl' by Yaba Badoe; 'His Only Wife'," by Peace Medie; 'Formation: The Making of Nigeria from Jihad to Amalgamation' by Fola Fagbule and Feyi Fawehinmi; 'Prince of Monkeys' by Nnamdi Ehirim; 'An Ordinary Wonder' by Buki Papillon, 'Butter Honey Pig Bread' by Francesca Ekwuyasi; 'Born in Blackness' by NYT columnist Howard French, 'When the Sky is Ready The Stars Will Appear' by EC Osondu and 'The Sex Lives of African Women' by Nana Dorkoa Sekyiamah; and 'The Teller of Secrets' by Bisi Adjapon.
Apart from the intergeneration conversations, panel discussions focused on the African Crime-writing, Conspiracy theories and Healthcare; Disability rights, repatriating Africa's stolen treasures and a discussion moderated by Harper Collins's (UK) Nancy Adimora which explores 'Of This Our Country', a new collection of essays and reflections by 24 Nigerian writers.
Added to the exciting offerings at the event were, interviews with Denrele Sonariwo of Rele Gallery and Ade Bantu, founder of Afropolitan Vibes.
In one of the Book Chats, brilliant young Nigerian writer, Nnamdi Ehirim shared inspiring contents of his debut book, "Prince of Monkeys" with Khadija Sanusi. The book tackles politics; class, spirituality, and power as a group of friends come of age in Lagos. Their relationship remains intact until tragedy strikes during an anti-government riot.
For Ehirim, discussing his book for the first time at Ake was very exciting being someone who started off as a reader during previous festivals. "That's the beauty of Ake and the community it provides for people with common interest in literature and the art. Hopefully this time next year, we will be doing Ake in person, to experience community more and more". Ehirim who is already working on another book, provided a peek into the project. "After writing 'Prince of monkeys', I had series of book chats which started off as book chats but ended up as political and idealistic conversations. I do not want these kinds of conversations and sure, I'm not writing this type of book". His second book he revealed, "is based around human relationships and there's more of drama, intrigues and just about basic things that make us feel the way we feel".
And then, the big one! This year, Booker-Prize shortlist, Maaza Mengiste's chat with Prof Abdulrazak Gurnah was about his 10th novel 'Afterlives', a compelling novel that sends readers back to the early 20th century Tanzania during Germany's violent and brutal colonial rule in East Africa. While focusing on 'Afterlives', Mengiste also discussed writing, inspiration, imagination, history, politics and Africa's struggles with the legacies of colonialism.
Gurnah, explained that until recently, most conversations about colonial presence in Africa had always excluded Germany which is why he used his novel as a medium to narrate how Germany established colonies in present-day Namibia, Cameroon, Togo, parts of Tanzania and Kenya as well as Rwanda and Burundi. He added that German colonial rule was as brutal as colonial enterprises were in an era known for its oppression and violence, disclosing that it was Germany that perpetrated the first genocide of the 20th Century in 1904 and 1908.
The genocide was part of a campaign of ethnic extermination and collective punishment waged by the German Empire against the Herero, the Name and the San in German Southwest Africa (now Namibia).