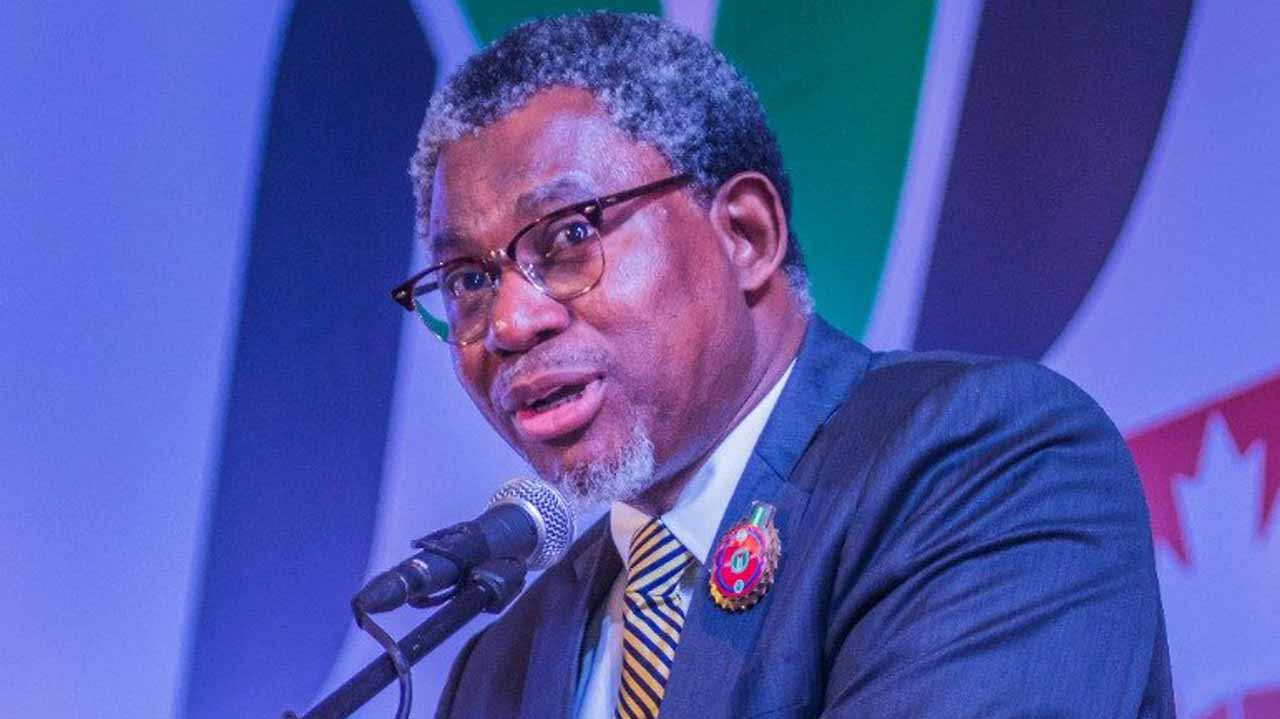 As launch will save Nigeria's oil industry $300m on importation
Price to be at 50% cut of international price
Says Nigeria'll export barites to Ghana, South Africa
By Gabriel Ewepu – Abuja
The Minister of Mines and Steel Development, Arc Olamilekan Adegbite, Monday, disclosed launch of proudly made in Nigeria barite for the oil industry on Thursday October 28, 2021.
Adegbite made this known during a press conference at the Ministry's headquarters in Abuja, where he explained that the launch will save $300 million that Nigerian spends annually on barite importation.
According to him already 50 bags of barite mined, milled and bagged in Nigeria is ready for the launch in Port Harcourt, the Rivers State capital.
He also disclosed that the Minister of State for Petroleum Resources, Chief Timipre Slyva, will launch the made in Nigeria barite, and the Governor of Rivers State, Nyesom Wike, will also be present along with the Executive Secretary at Nigerian Content Development and Monitoring Board, Simbi Wabote, including stakeholders in the oil industry and their counterparts in the mining sector.
He said: "What we are doing today is a major milestone along the roadmap that was created in 2016 and 2017.
"Barite is a material used in the oil industry and Nigeria has barite awashed all over the country, especially in Benue, Taraba, Adamawa, Nasarawa, Plateau, Borno, Gombe and Cross River States.
"The process has always been processing our raw ore to industrial grade that would be useful for the industry, and tt is not limited to barite alone.
"We have that in so many other minerals. We are coming up very shortly with a council it is called the 'downstream policy' that would discourage the exportation of raw ore from Nigeria.
"We are saying that there should be some sort of beneficiations to any mineral that is mined in Nigeria before is being exported.
"This will of course create opportunities for investors who necessarily want to get into mining but can start processing plants.
"What we have done here since we came into office is to take our barite as a strategic material take it from the mines to the market, and without being immodest I will say, we thank God for the success we have achieved.
"On Thursday, October 28, 2021, we will be launching proudly made in Nigeria barite as being produced to American Petroleum Institute, API, Standard, and they set the standard for the oil industry.
"We have 50 bags as samples that have been produced and labeled proudly made in Nigeria.
"What we have done as a Ministry is to create linkages from the mines to the millers and from the millers to the baggers and of course to the market, and then we have the end product which is API Standard.
"Nigeria has been spending $300 million annually importing barite into the country, effectively this will stop."
He also disclosed that to rapidly develop the barite industry he will approach the Federal Executive Council, FEC, to protect the industry, which will be to "outrightly ban the importation of barite that is one way, and also Council may choose tariff protection for the local barite."
He also said that, "Now Nigeria is ready to supply the local market of barite and also to export to other oil producing countries around us; Ghana, South Africa where we can export our barite.
"Not just only conserving our foreign exchange for Nigeria but also earning foreign exchange thereby through the exportation."