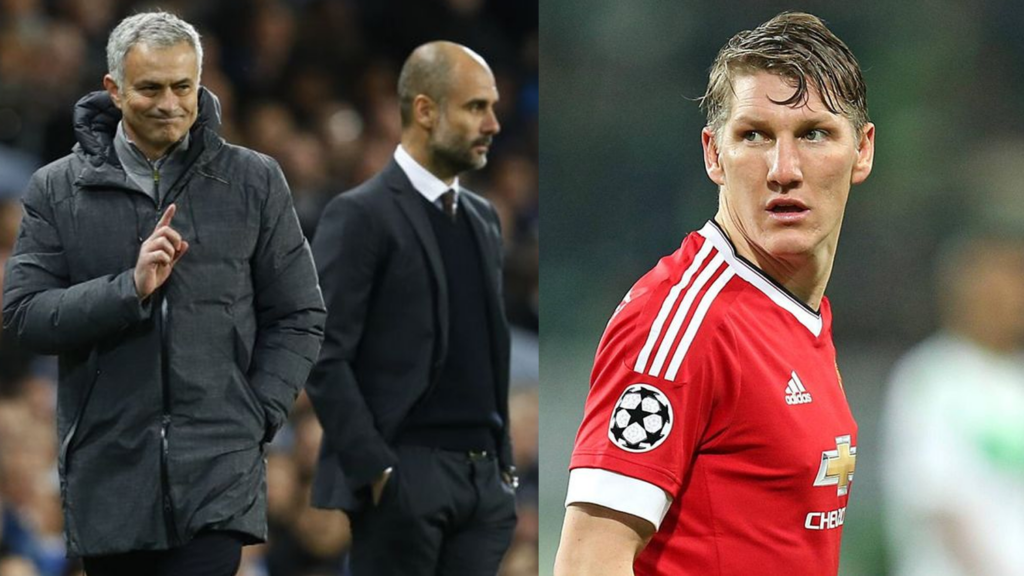 By Emmanuel Okogba
World Cup winner and Bayern Munich legend, Bastian Schweinsteiger has recounted his experience during his short stay at Premier League side, Manchester United managed by Jose Mourinho.
Schweinsteiger who retired from football in 2019 believes the rivalry between Jose Mourinho and Pep Guardiola may have contributed to him struggling to get game-time under the Portugese, being that he had also played under Guardiola at Bayern Munich.
During his two years (2015-2017) stay at the club, Schweinsteiger played just 18 times and found the back of the net only once.
"I didn't play a lot under Mourinho unfortunately, but I still respect him. He's a great coach who has won a lot of trophies. It was a strange and difficult situation, he never really explained why," Schweinsteiger told BBC during an interview.
"Maybe it was because I played with Pep Guardiola and had played football for Pep Guardiola, who Mourinho doesn't like."
Despite the frosty relationship, Schweinsteiger says he still has a lot of respect for Mourinho.
"Still, I actually liked what Mourinho was doing. Of course, the style of play is different, I think that's why Zlatan [Ibrahimovic] left.
"It wasn't so much football, sometimes it was more direct. But he was successful with his teams. It was just a weird feeling [to play under him]."
Now 37, Schweinsteiger last for Chicago Fire in America's Major League Soccer, MLS.