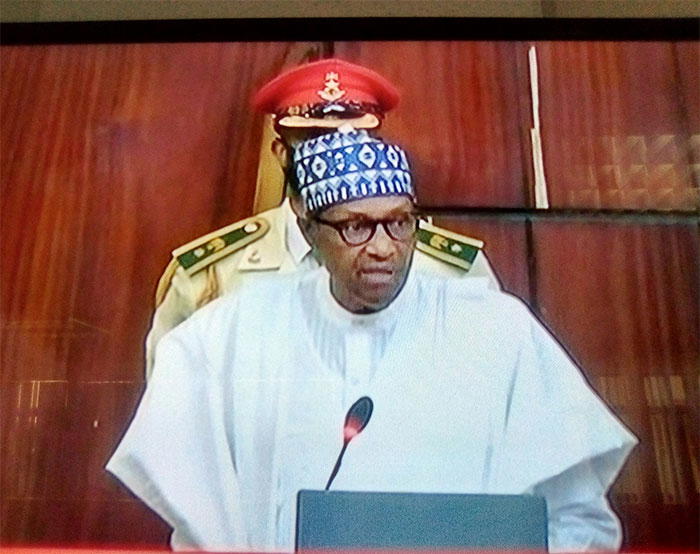 By Tordue Salem, ABUJA
President Muhammadu Buhari has arrived the National Assembly for the presentation of the Appropriations Bill 2022, in company governors, ministers and heads of agencies.
The President wore a solemn look as a Christian prayer from Senator Bamidele Opeyemi(APC-Ekiti State), and a Moslem one by Rep Makki Yalleman(Jigawa-APC) were said.
Details coming.