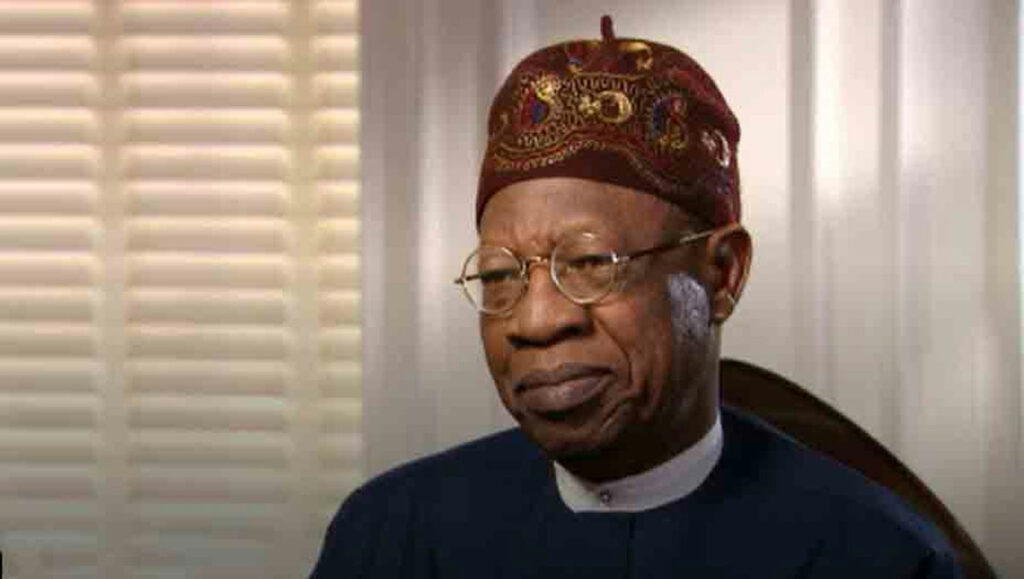 By Levinus Nwabughiogu-Abuja
Minister of Information and Culture, Alhaji Lai Mohammed on Monday said that paucity of funds was delaying the digitization of national archives.
He said that the country was losing vital documents with the passage of time.
Mohammed made the disclosure while defending his ministry's 2022 budget in a session with the House of Representatives Committee on Information, National Orientation, Ethics and Value.
READ ALSO:NASSI, LASG set to hold 5th MSME Trade Fair
Responding to the question on the journey so far with the digitization project of the national archives, the minister said that the analogue preservation of important documents was had become ineffective.
He decried lack of funds to finalize realise the digitization process.
Mohammed also lamented poor annual budgetary allocation to the ministry, appealing to the Committee not to prune down the 2022 estimates.
He said "I can't agree more. On Oct. 1, we had an exhibition and I had to take the Secretary to the Government of the Federation, Mr Boss Mustapha, to our office in Radio House to see the need for urgent digitisation of the records. The danger is that, if I need N1 million to digitize and you give me N200,000, what can I do? Year in, year out, we roll it over.
"Meanwhile, we are losing these documents by the day. If we are unlucky to have flood or rains or fire disaster or termites eat up some of these valuable records, it will not be good for us. If we get timely release of money that we need for the project, it will save us of all these."
Reacting to the appeal, the Chairman of the Committee, Hon. Olusegun Odebunmi agreed that the Ministry was underfunded. 
"I don't know why the ministry of Information is being underfunded and I see some state ministries being funded more than a whole Federal ministry. We need to make an official report on this matter to the House, if we don't need the services of the ministry of information again we should close it," he