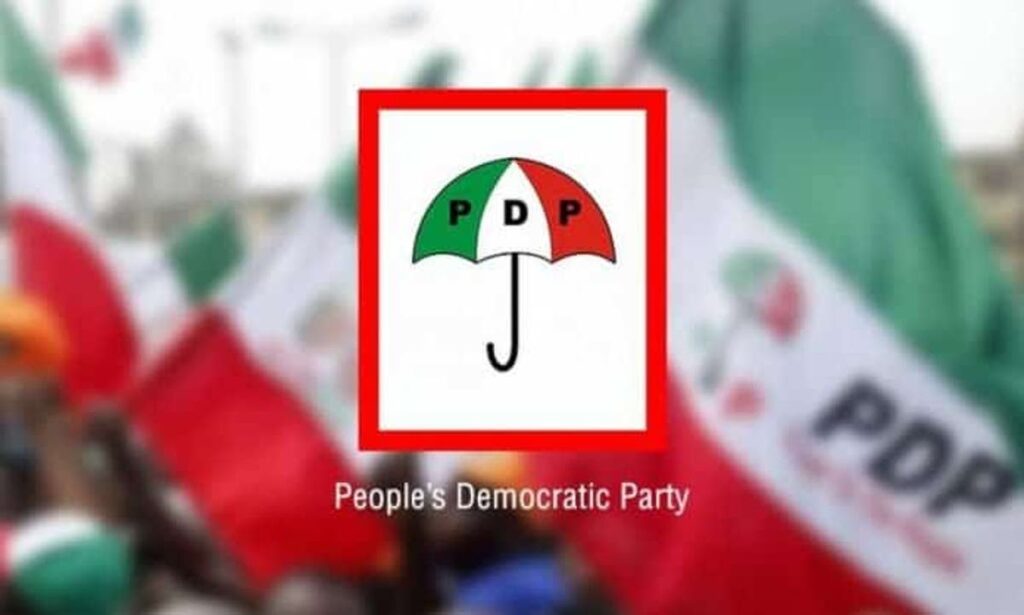 By Joseph Erunke
ABUJA–ABUJA–A Peoples Democratic Party,PDP youth group,under the aegis of PDP Youths Integrity Network,has appealed to Hon. Ademulegun Raphael former Chairman of Odigbo Local Government Area of Ondo State ,Hon. Ademulegun Raphael,to contest Ondo South Senatorial seat in the 2023 election.
The group,in a statement,Monday,by its National Coordinator, Comrade Tomiwa Matthews,said its passionate appeal to the former Senate aspirant,was informed by the need for the people of the area to be given dividends of democracy.
READ ALSO:Goronyo attack: Zulum, Yahaya visit Sokoto as NEGF's Reps; donate N20m
"We, the PDP Youth Integrity Network are making a passionate appeal to Hon. (Engr) Raphael Ademulegun to come and serve his father's land due to his integrity and his contributions to the development of Odigbo/ Ile -OLUJI  Oke- Igbo/ Okitipupa/ Irele/ Ese Odo/ Ilaje Senatorial District, youths and women empowerment and his ability to reach out to the masses with his philanthropical gesture,"the group said in the statement.
Noting that,"The nation is engulfed with challenges in different areas and regions of the country where insecurity, economic, meltdown, banditry and kidnapping have taken over every streets in Nigeria today", the group said the emergence of Hon. Ademulegun Raphael as representative of the people of the senatorial district in 2023 would change the unfortunate situation.
"The youths are jobless, hardship has besieged the citizens and the situation seems irredeemable because of lack of good representation and leadership. We strongly believe that the hope is not lost only if Hon. Ademulegun Raphael at steps out to represent the people of Odigbo/ Ile -OLUJI  Oke- Igbo/ Okitipupa/ Irele/ Ese Odo/ Ilaje Senatorial District,"it said.
The group which hailed the selfless service of the politician to his people and beyond so far, noted that,"Despite the outcome of the primary election in 2018, which ran against him, Hon. Pastor Ademulegun Raphael has never failed to make himself available to the people of his constituency."
"He is very much on ground attending to the needs of his people, despite the fact that he is not in office, Engr. Ademulegun Raphael Adewale has taken it upon himself to ensure that life is worth leaving for his people. 
"Engr. Hon. Pastor Ademulegun Rapheal Adewale aka ARA is well known within  his constituency and beyond as a man of impeccable character, epitome of integrity, emblem of humility and a very accommodative and generous person,"it added.