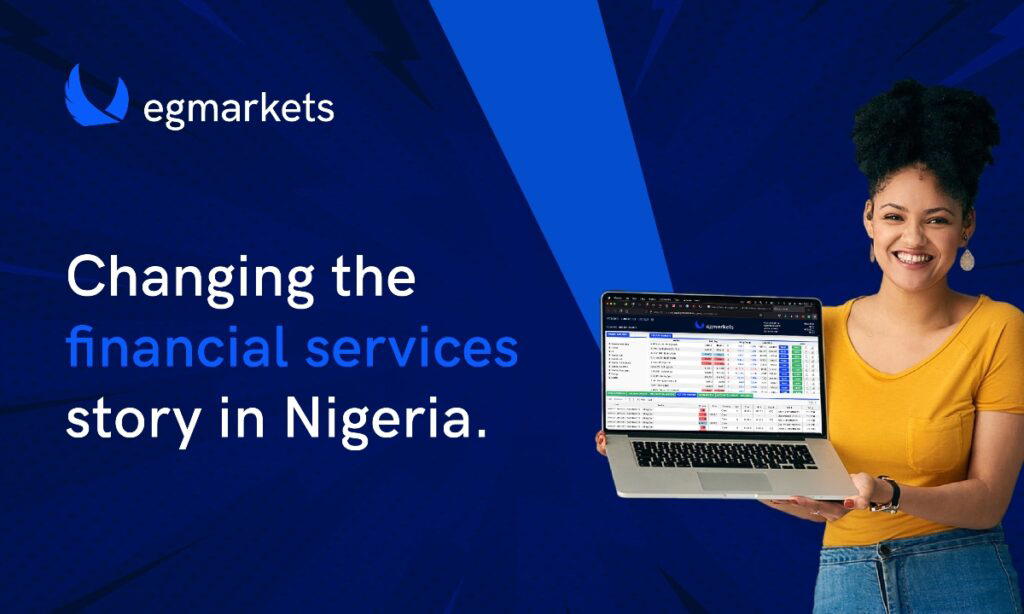 The financial market is a very integral part of any nation's economy and for Nigeria, it is no different. With an expected market capital of 26.5 trillion dollars by 2022, the global financial markets constitute a significant percentage of global Gross Domestic Product (GDP). However, given the colossal size of the global financial markets and the national population of Nigeria, less than 2% of 200 million Nigerians currently trade the international financial markets and benefit from it. It is the objective of Eagle Global Markets (Egmarkets) to increase that number significantly by equipping people with all the tools that they need to trade profitably.
Egmarkets is one of the foremost brokerage firms in Nigeria. Since its inception in 2016, EGM has opened over 150,000 trading accounts and seen over 5 million trades executed through services which extend beyond trading to address the core trading issue in the nation: ignorance.
Egmarkets understands that a lack of interest stems from a lack of knowledge and so it spearheads financial education for users through free webinar training and one-to-one coaching from financial experts, also offering trading signals and analytics to help aid trader decisions. The company also offers a copy trading platform allowing those who have little to no experience in the financial markets to earn by simply copying trade patterns of expert traders across the globe.
Formerly in Nigeria, trades could only be executed in USD and although that sufficed for a time, it soon became incredibly limiting as it excluded a sizable number of the grassroot demography. To combat that limitation, Egmarkets introduced a financial and economic revolution: Naira trading in real-time on international exchanges which significantly reduced local currency risk. This innovation opened the doors to trades for thousands of Nigerians who were formerly restricted in their trading abilities.
As Egmarkets rebrands and widens the scope of its services, the focal point of its major activities is reaching wider markets, increasing financial literacy and changing the financial services story in Nigeria by empowering more people to trade successfully through the acquisition of the relevant knowledge and skills, thus creating sizable wealth for themselves.
The new Egmarkets can be expected to roll out even more efficient and better curated financial literacy training programs to equip individuals with the ability to make trading decisions that will revolutionise their personal finances. As a strong proponent of personal financial freedom through passive income, Egmarkets remains committed to increasing the purview of its operation to include as many Nigerians as possible in the journey to financial freedom; from students to artisans and more!