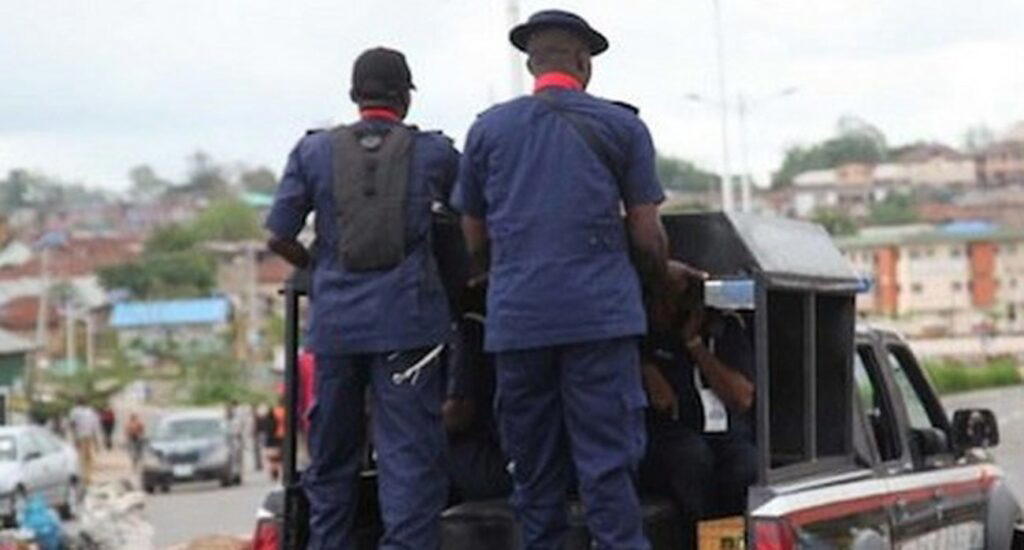 Some residents of communities in the Federal Capital Territory (FCT), are complaining of the barricade of a bypass by the Nigerian Security and Civil Defence Corps (NSCDC).
The News Agency of Nigeria (NAN) reports that the three communities namely: Nuwalegye, Zamani, and Wukara all used the bypass, which was close to the NSCDC headquarters fence as a shorter route to the villages.
Some of the residents told NAN that the barricade of the bypass, which leads to their communities from the airport expressway was worrisome.
Mr Jibrin Umar, a resident of Nuwalegye community, said they had been subjected to untold hardship of taking a longer route from the airport expressway as commercial motorcycle operators use the advantage to charge higher.
"It is sad that we can no longer use the short route to get home, this makes us get to our homes late because we have to get close to the airport before we can get access to our communities.
"The motorcycle operators are also using the advantage to exploit us because of the longer distance to our communities," he said.
Another resident of Zamani community, Mrs Bassey John, said: "residents are exposed to a high risk of accidents, considering the speed of motorists going towards the airport.
ALSO READ: NEW PARTY AHEAD OF 2023: Obasanjo picks 3 ex-govs as coordinators, meeting July 13
"We are, therefore, urgently pleading with the management of NSCDC to please help us open the bypass to ease the hardship,'' she said.
Mr Ramat Jigo, a resident of Wukara community said that there was need for NSCDC to provide an alternative road into our community and stop the continued hostility meted against residents.
A motorcyclist, who identified himself as Haruna, said that he and his colleagues charged passengers higher price because of the longer route they now take to the communities.
"A journey that used to cost N50 -N100, now costs N200 to N300."
In his reaction, Mr Shola Odumodu, the Public Relations Officer of NSCDC, told NAN that the barricade was for security reasons, adding that an officer of the command was recently attacked, and his phone snatched on his way home from work.
The PRO also said that there had been series of criminal activities as well as breach of security in the area, which made the bypass become a security threat to the NSCDC headquarters.
According to him, security institutions have now become a target for criminals and hoodlums, therefore,  the command is taking proactive steps to prevent future attack.
(NAN)