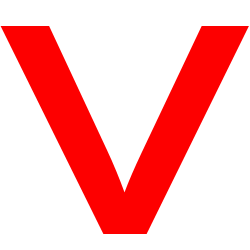 … charges parents to embrace it
By Chinedu Adonu
Provost of Federal University of Health Science, Otukpo, Venue State, Prof Oladapo Shittu, has said that family planning would drastically reduce the alarming rate of maternal mortality in Nigeria.
Prof, Shittu charged parents to embrace family planning which he said is the practice of controlling the number of children one has and the interval between their births, particularly by means of contraception or voluntary sterilization to reduce poverty rate, maternal mortality rate and enjoy demographic divindends in the country.
Prof. Shittu who is also a consultant obstetrician and gynecologist, disclosed that the prevalent poverty rate in most Nigerian homes was as a result of high fertility rate.
Shittu, who made this known while delivering a lecture entitled "Reaping demographic dividends" during a 3 day zoom media training organised by Rotary Action Group for Reproductive, Maternal and Child Health (RMCH), in conjunction with German Ministry of Economic Cooperation and Development.
According to him, "population restructuring can only be achieved through enhanced family planning and it's only when the population is restructured the you will enjoy demographic divindends which other countries that applied it is enjoying. Low contraceptive use will lead to more child bearing which in turn increases poverty rate.
"In any community where people use family planning, it will help them to prevent 1/3 off maternal death and they can also gate additional family planning benefits and it help us slow down the spread off HIV. It also help us to reduce poverty and protect our environment. It help us to accelerate economic growth for development", he said.
He said most families spend their earnings on food, diapers and payment of nursery school fees, without having much left for savings and investment as a result of unchecked procreation.
He however regretted that the high fertility in the country had resulted in a population demography, adding that the number of dependents aged 65 and above outweighed those in the economically active group of between 15 to 64 years.
Also speaking, a Consultant Obstetrician and Gynecologist of the Uthman Dan Fodio University Teaching Hospital, UDUTH, Sokoto State, Prof, Abubaka Panti, while calling for contraceptive method, disclosed that withdrawal method is not a guarantee for not having unplanned pregnancy.
Panti said the withdrawal method can be influenced by the high level of sexual sensation at the point of ejaculation, stressing that the man should be highly disciplined as stubborn semen can still find its way into the female vagina to fertilise the eggs, thereby resulting in unplanned pregnancy.
He stated that there was the need to scale up family planning education and access to different method of contraceptives to check the prevalence of unplanned pregnancy associated with it.
Abubakar advocated for concerted efforts to get people to embrace contraceptive services that include permanent, temporary and emergency methods of family planning.
"Withdrawal method which is identified as an effective method of preventing unplanned pregnancy, does not guarantee 100 per cent efficacy.
"It is capable of failure. The method demand a high-level of discipline on the men because the ejaculation time was the highpoint of sexual sensation".
Earlier speaking, the National Coordinator of RMCH, Prof Emmanuel Lufadeju, revealed that only 15 percent of women in Nigeria are using modern contraceptives while 90 percent of women know the relevance of family planning.
He called for more awareness in order to persuade women of child-bearing age to space their children in order to avoid having complications during pregnancies and child birth.
Prof, Hadiza Galadanchi, disclosed that one of the most effective strategy for addressing the challenges of maternal morbidity and maternal mortality is family planning.
She disclosed that family planning reduces high-risk of pregnancies, rupture uterus, postpartum, obstructed labour, epilepsia preeclampsia, frequent anaemia, malnutrition, child mortality hypertension diabetes and other diseases.