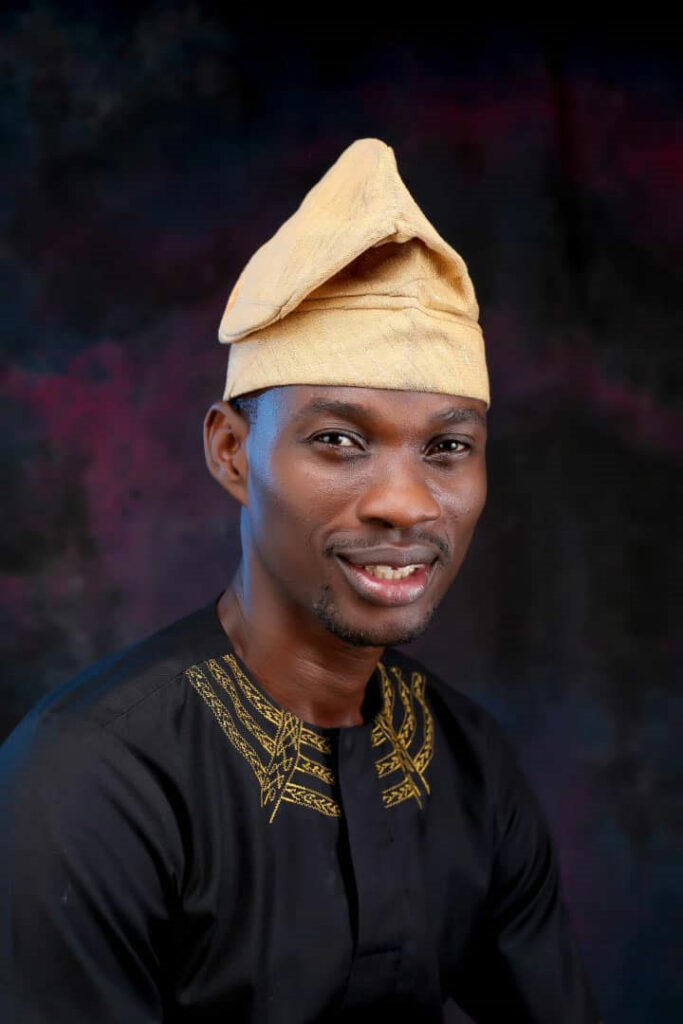 By Elizabeth Osayande
Rasaq Ibrahim has responded to critics saying he was too young to contest in the forthcoming Lagos State local government elections billed to hold on July 24.
Rasaq, who is about clocking 35 and gunning for the Chairmanship position of the Coker/Aguda Local Council Development Area, LCDA, says his critics should focus on his manifesto rather than on his age.
Speaking exclusively to Vanguard, the young politician bares it all on his political voyage and on the need for young persons to also occupy elective positions across the country.
Who is Rasaq Ibrahim?
I am Rasaq Olamilekan Ibrahim, born in Lagos on October 10, 1986. I am a politician and the chief executive officer, CEO Rasaqyoung & Son Ventures.
Well, I am a Christian from a Muslim background and happily married to Mrs Oluchi. We are blessed with three kids— two boys and a girl.
Academically, I began my primary education at Central Primary School, Orile Iganmu, where I obtained my first school leaving certificate. I proceeded to state Grammar Secondary School, Surulere, where I obtained my SSCE certificate.
"I later proceeded to Lagos State Polytechnic, where I acquired my Ordinary National Diploma in Business Administration. And at the moment, I'm in the process of acquiring a Higher National Diploma in the same course.
Why politics as a young man?
Basically, I got my political inspiration from my parent Elder Fasasi Ibrahim and late former Women Leader Osho Ward, Mrs. Oreoluwa Ibrahim. Both of them happened to be political veterans in Coker/Aguda LCDA under the platform of our very own party All Progressive Congress, APC.
Their passion and love for politics alongside their willingness to serve the people with truthfulness were the basis of my political career.
However, I began working tirelessly for the party in 2003 as a polling unit canvasser during the second tenure re-election of our great national leader, Asiwaju Bola Ahmed Tinubu, as the Lagos State Governor under the then Alliance for Democracy, AD.
Since then, I have worked tirelessly to ascertain victory in series of elections held thereafter.
In 2016, I was an aspirant for the councillorship position, under Osho ward, Coker/Aguda LCDA. And in 2017, I was appointed as supervisor for Agriculture under the Chairmanship of our very own Alhaja Omobolanle Akinyemi.
I once temporarily served as Acting Secretary of our LCDA between August 17, 2019 to September 17, 2019. And thereafter was appointed as the supervisor for Health, a position I have held till this present time/day.
There are agitations that you're too young to be a Chairman. Why is that?
Political aspirations should not be about age, but what the person vying for the position has to offer. So my advice is that those saying I am too young should look at my manifesto; what we are looking to bring to Coker/Aguda LCDA and not on my age.
You mentioned manifesto. What are you going to do differently?
My manifesto is premised on a five-point agenda— security, education, grassroots empowerment, health and moving forward our progressive party, APC.
For instance, on security, which is our personal political ideology to secure lives and property in our constituent, when people and properties among other things are secured, peaceful cohabitation will be guaranteed.
On education, we plan to build on existing infrastructure for us to have a more conducive environment, and then supply our schools more study equipment so we can give our children quality education.
And about grassroots empowerment, we have already structured plans to make sure we empower our people.
On health, our plan is to build on existing structures and supply our primary healthcare centre with adequate equipment and drugs.
And the last one is moving our party forward. The aims and objectives of our party shall be actualised.
Cordial relationships will be created among the members, and we will be ready to work with everybody in accordance to the party standards.