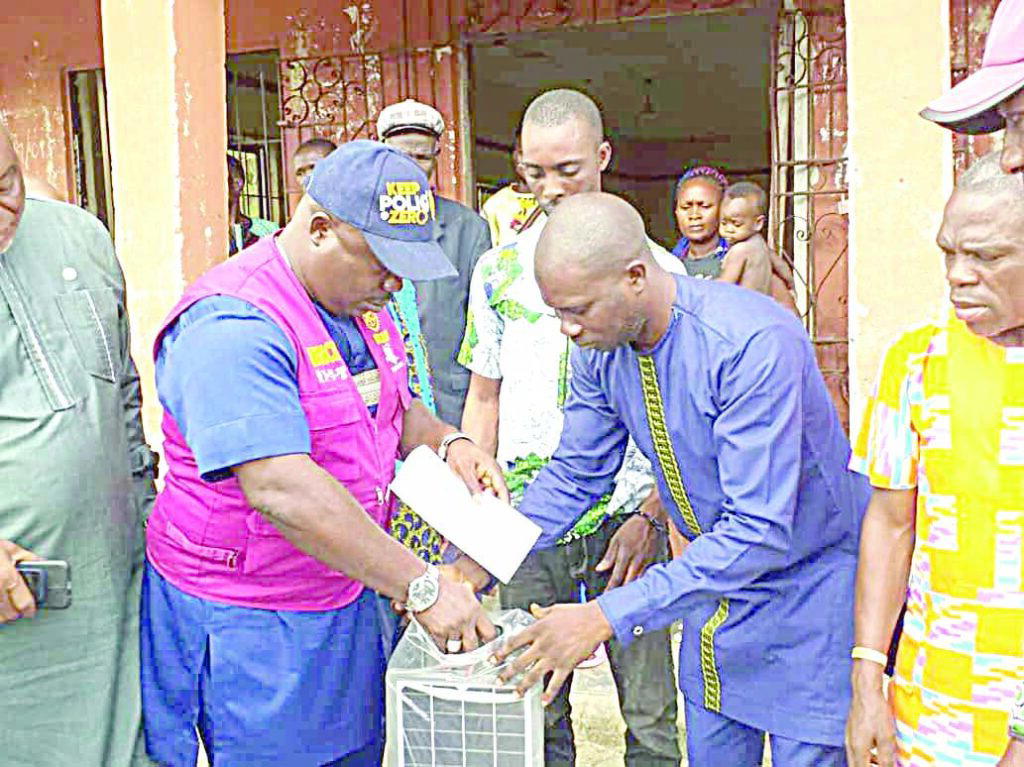 By Jimitota Onoyume
Rotary club of Ovwian under District 9141 of Rotary international has donated street lights worth thousands of naira to Ovworhokpokpor community, Udu local government area, Delta State.
President of the Rotary club of Ovwian, Rotarian Jonathan Akatakpor while donating the solar lights and other equipment to the community said the service club was determined to add value to rural communities, adding that the people should maintain the facilities.
President of Ovworhokpokpor Community, Felix Ogami thanked Rotary club of Ovwian for the kind gesture. " We are grateful to you for this modern infrastructural development to our Ovworhokpokpor inspite of the current challenges facing our dear country. ", he said.
He said the street lights by Rotary was the first in the area, assuring that they would maintain them.
Speaking further, Ogami appealed to the state government to give the area good roads, pleading that Rotary club of Ovwian should also join in appealing to the state government for the road.
" Our roads are extremely in bad condition for decades, government should come to our aid. Government should give Ovworhokpokpor roads and other adjoining Communities ", he said.