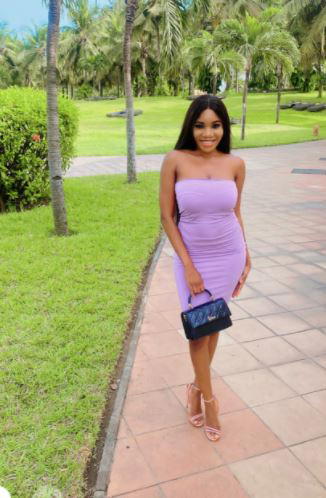 Serial entrepreneur and Chief Executive Officer of Mimi Beauty Zone, Emem Homes and Luxury Lifestyle and Merit Stephen Foundation, Ememobong Merit Stephen recently shared snippets of information about her childhood in a bid to correct some inaccuracies circulating about her.
"I have read a lot of incorrect information about me on the web and I think the inaccuracies were due to mistaken identity. That is why I try to correct such at any opportunity," said the Akwa Ibom-born entrepreneur.
Continuing, she said: "I'm from a family of six, two males and four females, and I am the fourth and last child. I was born and raised in Port Harcourt and grew up in a small community in Rumuomasi. Even though we didn't have all the money in the world, we were contented and happy."
Recalling that the family's house was full of children, she said: "My mom was like the Area Mama so our house was always full of different children. I have lots of cousins and they were always in our house, even though we lived in a face-me-I-face you tenement, it was like living in a palace."
Ememobong Merit Stephen further avowed that church was a big factor for the family.
"I was a Sunday school student because my parents would never give you the chance to miss out on Sunday. I remember sometimes we'd go to church in the morning and return home in the evening because then we had afternoon Sunday service which usually commenced by 3 pm and my house was a bit far from the church so we just go with food and stay the whole afternoon," she recalled.
She rounded off with details of her education, saying: "I attended Community Primary School Rumuomasi, after which I attended Army Day Secondary School Bori Camp and Community Secondary School, Oroworukwo, Port Harcourt, for my junior and senior secondary education respectively. And for my degree, I studied International Relations in ISCG Cotonou."