The Vantage Migration and allied consult, an educational consultancy that helps graduates secure admission abroad to study for their PHD, masters and PGD has recorded illimitable recognition for treating their social media followers as VIP's.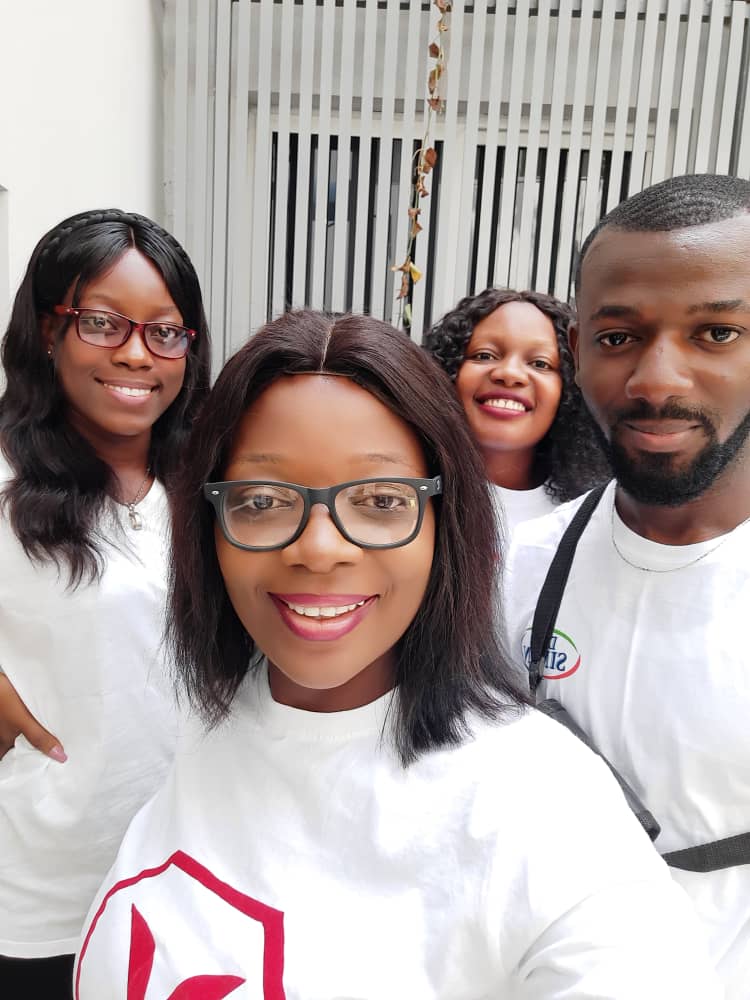 It has become a custom that aside helping graduates gain admission, the company has been so committed to organizing contest that gives her followers the chance to win an all-expense paid trip abroad and this is one of the ways she appreciates them for creating awareness for the company and the brand Vantage Migration.
Over the years, Dr Linda Iheme the C. E. O of Vantage Migration has single handedly sponsored followers to countries like Rwanda, Dubai and Benin Republic respectively and just when we thought we have seen it all, a new set of followers who participated in the last contest that was organized by the company, ably led by the utopian and energetic Dr. Linda Iheme popularly known as " The King Maker "in the month of April ,2021 emerged.
The winners were privileged to visit Accra, Ghana and in this exclusive interview with Vanguard Newspaper they used this medium to the express their undiluted Joy to the entire Vantage Migration team and the C.E.O for making their travel abroad dreams come true.
EMMANUEL OBINNA EZEANI.
A Bio-Chemist with a research focus on Public Health and Healthcare System and a formal staff with the National Agency for Food and Drug Administration and Control (NAFDAC) is one of the winners.
When I got a call from Dr Linda, I had emerged winner for an all-expense paid trip abroad, I was numb for some minute.
I couldn't believe my ears; it was like I was dreaming and I needed someone to wake me up. While I still wondering, everything for the trip was made available to me in a matter of days.
It took me a lot of hard work, act of service and most importantly consistency to achieve this.
The trip to Accra, was amazing, we visited so many historical centers like the Art/Craft market, Ghana's Freedom Centre popularly symbolized by the black star which further describes the black power or black man.
I was totally fascinated by the caliber of people I met and opportunity to create potential connections that could be useful in the future. I want to say a very big thank you to Vantage Migration and Dr. Linda Iheme for this life changing opportunity.
Like a wise person I know would always say "A win for one is a win for all". Rejoice with others so that your own good thing may find you someday".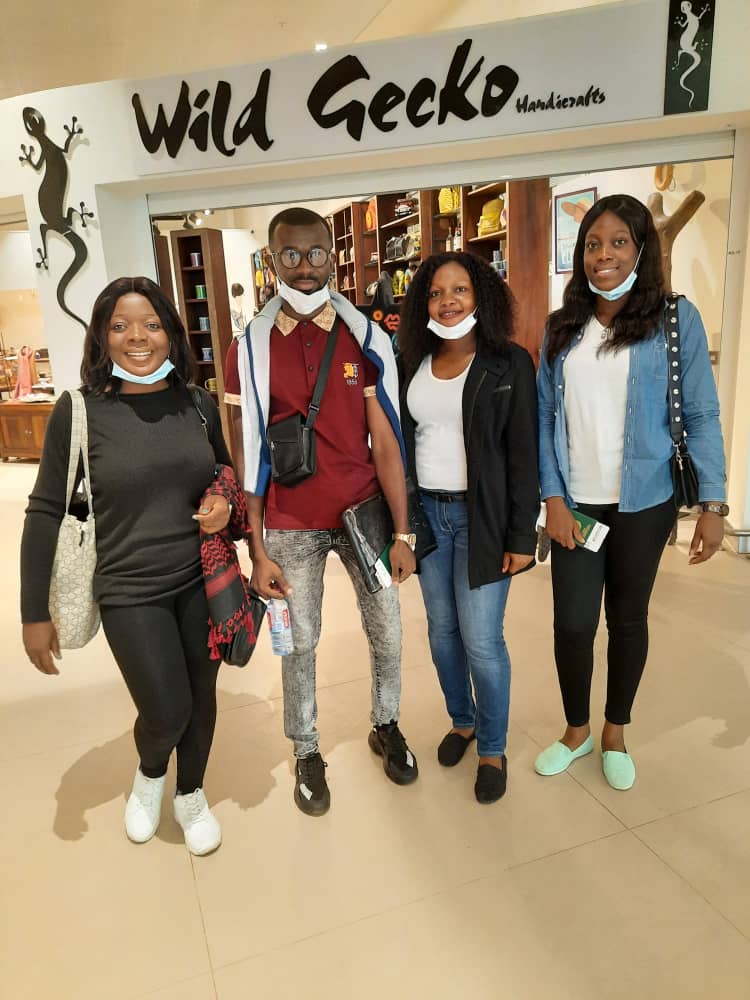 Esiaka Chibuzo Lynda who hails from Ihiala, in Anambra State. A graduate of English and Literature from (Chukwuemeka Odimegwu Ojukwu University), says she emerged as one of the winners by the Grace of God and also through hard work.
"When I was announced winner, I couldn't contain my joy, I and my siblings almost brought down the roof of our house with shouts and jubilation, because it was indeed a dream come through.
Though my entry video came so late but I made sure I put in place all that the company stands for which is excellence. I also paid attention to details.
I took advantage of the guidelines given to us by Dr. Iheme. I paid extra attention to details and even went extra mile to add some uniqueness to my pictures.
I am a chronic introvert, but travelling abroad brought out an interesting side of me I never knew existed. We visited so many places like Dr. Kwame Nkrumah's Mausoleum where we saw his personal belongings ranging from clothes; staff, desk, car etc. and even sat on his tomb. We visited Freedom and Justice Monument which is a symbol of Ghana's Independence in 1957.
There were white tourist and I got the opportunity to interact with them, we took pictures and made lots of interesting videos.
To Dr. Iheme, I can't repay you for all you do but God will reward you in billion folds and the world will hear your name. To everyone out there, take a step and be consistent in all you do as consistency is the key".
Precious Chinenyenwa Ezeani, a graduate of Performing Arts from (Olabisi Onabanjo University), and a YouTuber who hails from Ichida, in Anambra State, is also one of the April winners.
The Overjoyed Chinenyenwa reveals winning the trip was quite interesting and simple.
"Because I was determined to win, I had to put in a lot of hard work that I even had to start telling strangers about Vantage Migration and the contest so that they can help me win. The support from my family also gave me an edge. My mum, my dad and my brother really went all out for me, telling their colleagues and friends, encouraging and praying for me. God seeing all of my hard work and commitment, he made me a success.
Honestly, the week of the contest was really a long week for me, but I thank God that my hard work and prayers paid off and I was announced the winner. It took determination, hard work, and support from my family and friends to win.
The experience is one thing I would never forget in a hurry. Every experience, from the airport check in, to getting on the plane for the first time, the waterfall, the beautiful serenity, the nightlife, making new friends, even the food and drinks were all amazing. I got to eat a Ghanaian dish called Banku with Okra Stew and it was really amazing.
Dr Linda and Vantage Migration really made this a great one for me and I know this is just the beginning of better things ahead.
The trip has really widened my horizon.
Dr. Linda Iheme is a rare gem, if someone had told me that I would travel abroad on an all-expense paid trip for that matter, I would have paid less attention to the person. But Dr. Linda has made it possible. You are the best thing that has happened to my life and may the good Lord continue to bless and replenish you.
To everyone out there, go on Instagram and Facebook and follow Dr. Linda because with her, your travel abroad dreams are 100% valid. Stay positive and do the necessary things, you might be the next winner".
Jane Chris Ezetah is an Image consultant and a branding expert. The unique thing about Jane Chris Ezetah is that, this is her second win. This is the second time the company is sponsoring her on an all-expense paid trip in less than 5months and that is because she has intentionally and consistently talked about the Vantage Brand on all her social media handle which is one of the yardsticks of winning a giveaway on the Vantage Migration and Dr Linda Iheme's page.
"I will start by saying that with the vantage migration, the treatment is always first class. That standard has never been compromised for once.  Dr. Linda Iheme made our travel abroad experience so memorable by making available to us all that we require to have a fantastic stay in Accra. My travel abroad experiences is one that I will cherish for a life time.
To Dr. Linda Iheme, you are indeed a King Maker.
To my everyone out there who wishes to study abroad for your PGD, Masters PHD, Vantage Migration is your Best plug"
Just like the above saying Dr Linda Iheme the CEO of Vantage migration and Allied Consult have been helping many young Nigerians who have dreams of travelling abroad but lack the financial resources to bring those dreams to reality. The Vantage Migration team have been helping graduates gain scholarships, and other fully funded Opportunities abroad. Watch the free webinar: http://www.vantagemigration.ca/ to get started.