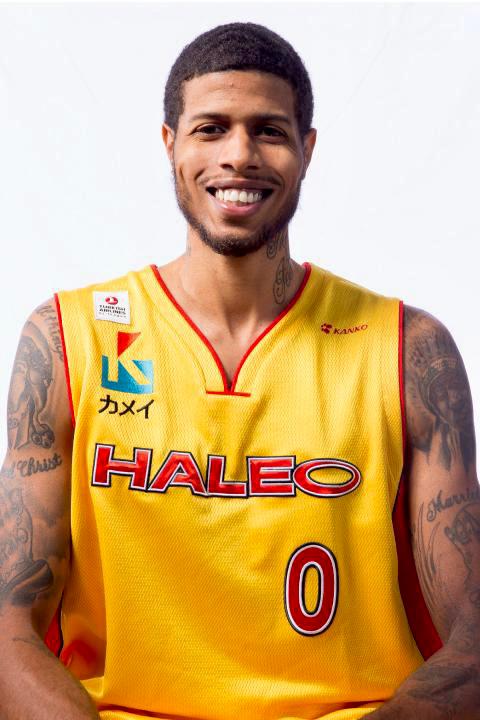 Jeral 'JD' Davis also known as 'JD' born September 17, 1984 in Toledo, Ohio is an American professional basketball. He studied Business Management at HBCU Talladega College 2008/2009 where he played for the Talladega Tornadoes, helping them win their first basketball championship in history.
In Jun 25, 2009 Jeral Davis went undrafted in the 2009 NBA Draft making him an Unrestricted Free Agent. He later signed for the Tijuana Zonkeys in 2010 after which he moved to Shimane Susanoo Magic where he played from 2010 -2014, and on to Sendai 89ers from 2014 – 2015. In 2026 he left Japan and moved to Venezuela where He played for Gaiteros del Zulia from 2016 – 2017 of the Liga Profesional de Baloncesto.
JD as he is fondly called is an innovator and entrepreneur. He is also the founder of "Tall Glass Of Jewels" an online Lifestyle, Music, Entertainment, Celebrity News and motivational urban blog. The blog was founded by Jeral in 2019 after his retirement from professional basketball. He wanted to share his thoughts by creating and sharing positive content that will be inspiring to both his followers and fans. "I have always had a passion for news, motivational quotes and information that helps people progress in their day to day lives" Jeral said.
He decided to start the blog after receiving encouraging positive feedback on some of the content he shared via social media and his Instagram platform. With the success of 'TALL GLASS OF JEWELS', Jeral hopes to hopes to see his blog become the go to platform for life hacks, motivational nuggets and pieces of advice on life, business or relationships, half a decade from now.
At that time, the CEO plans on making the blog an international avenue to celebrate wins in the community and for delving into tough social issue discussions. "Although the blog has no physical office, we currently have 3 full time employees all working remotely from home but communicating via zoom or group chat when necessary.", Jeral says.
Davis, has always had a knack of sharing valuable knowledge, which is one of the reasons he started the blog. Tall Glass Of Jewels is one of the fastest growing blogs receiving over 1 million impressions a month and followed by many celebs and athletes.
Jeral successfully runs the blog alongside his other businesses; Royal Giant Schnauzers LLC, a dog breeding and training company, Two Trees Tech LLC, a Fitness & Wellness outfit & Jmsocialmedia LLC, a social Social Media Marketing Company.