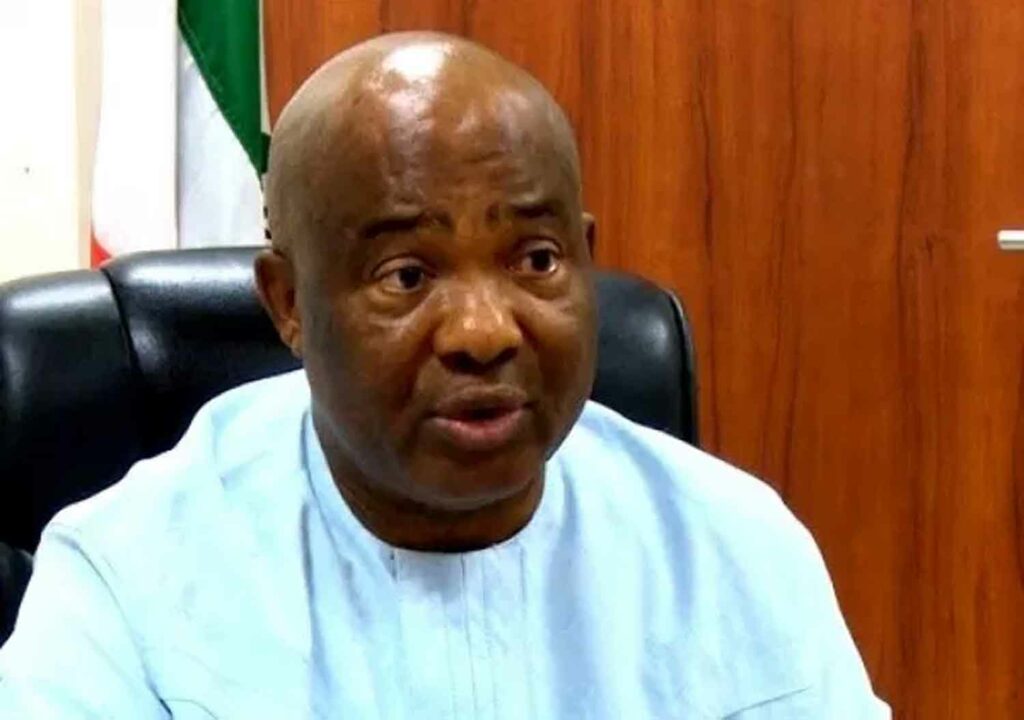 By Chinonso Alozie
The Owerri people called on Imo state Governor, Hope Uzodinma, to recover their indigenous lands forcefully collected from them by past government officials.
This was contained in a communique to newsmen in Owerri, signed by top stakeholders among which are Chief Henry Njoku, Chief Executive Officer, ABM Global Service Group, Prince Alex Mbata, as well as lawmakers and traditional rulers.
They argued that those lands were illegally acquired and did not have their consent.
According to them, "We hereby wholeheartedly, affirm and endorse the resolutions of Imo stakeholders held on Saturday 27, 2021.
"That we are happy with the development progress so far recorded by the administration of governor Hope Uzodimma. Who has in so short time restored the pride of Owerri people.
"By the recovery of the state and indigenous lands illegally hijacked and appropriated by yesterday's men of power who ruled us wickedly.
"That we support every policy of governor Hope Uzodimma, particularly full implementation of the white paper on lands to recover our common patrimony more so when the land in our state capital is Owerri land acquired by the state government."
"We urge all Owerri people to support and continue in solidarity with governor Hope Uzodimma administration," They said.