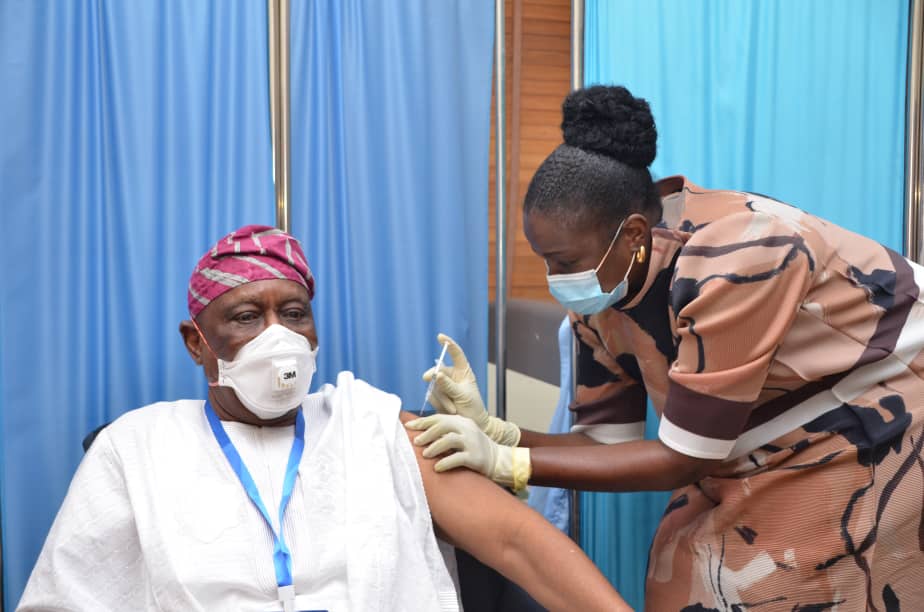 A former Ogun state governor, Chief Olusegun Osoba on Tuesday received the AstraZeneca COVID-19 vaccine shot in Abeokuta Ogun State capital.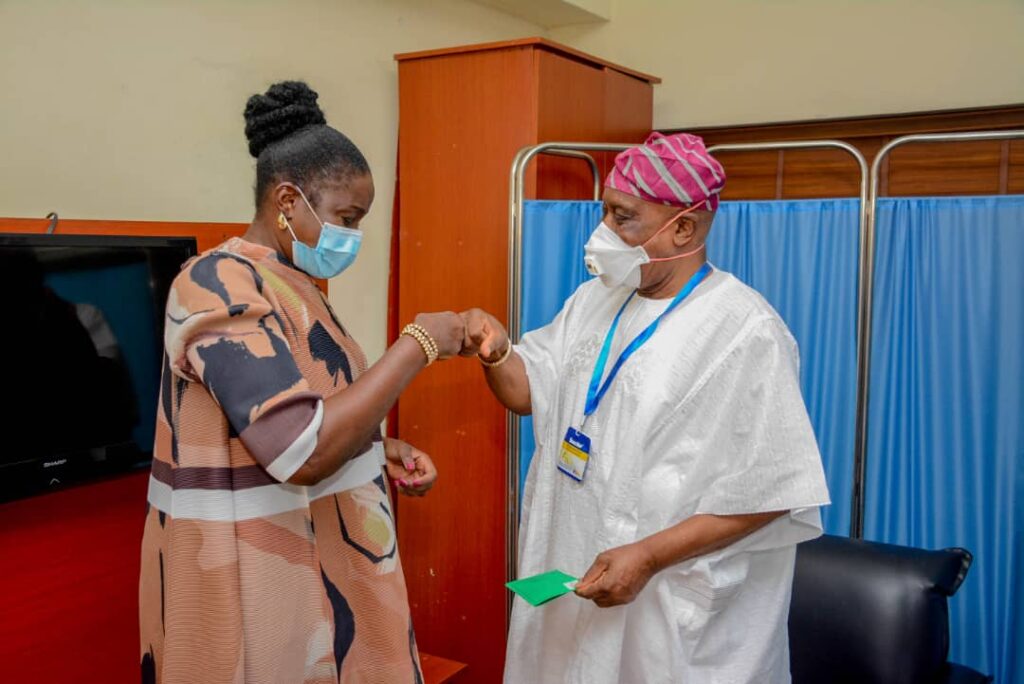 Osoba got the Covid-19 vaccine shots at the Governor's office clinic in  Abeokuta which was administered by the State Health Commissioner, Dr Toni Coker.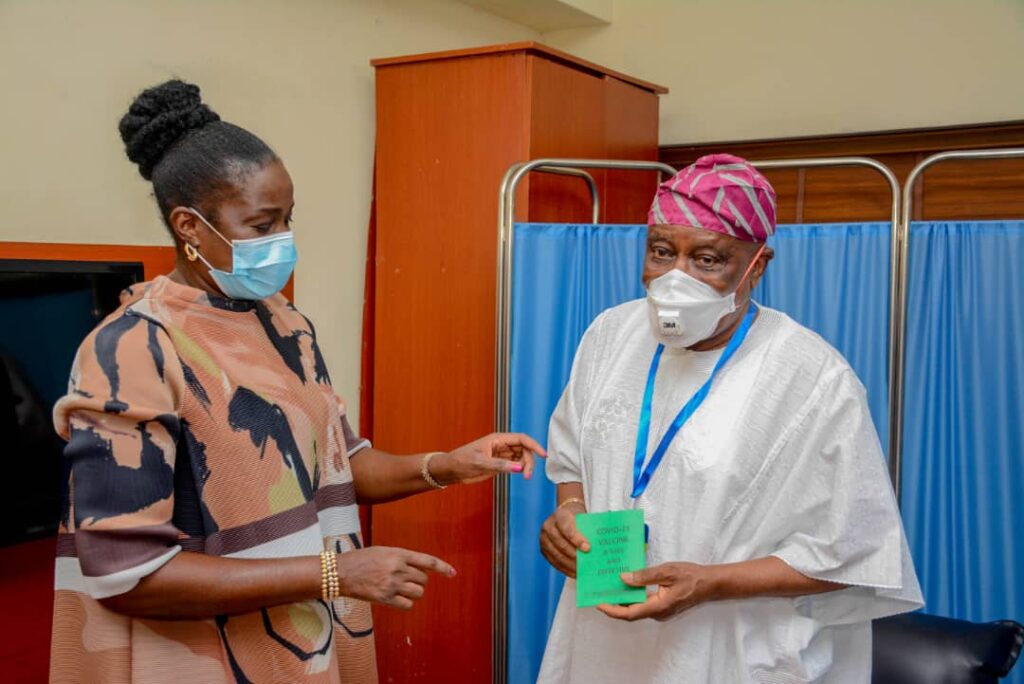 Recall that Nigeria got delivery of the vaccines on 27th February 2021 and was first administered on a National Hospital doctor, Cyprian Igong.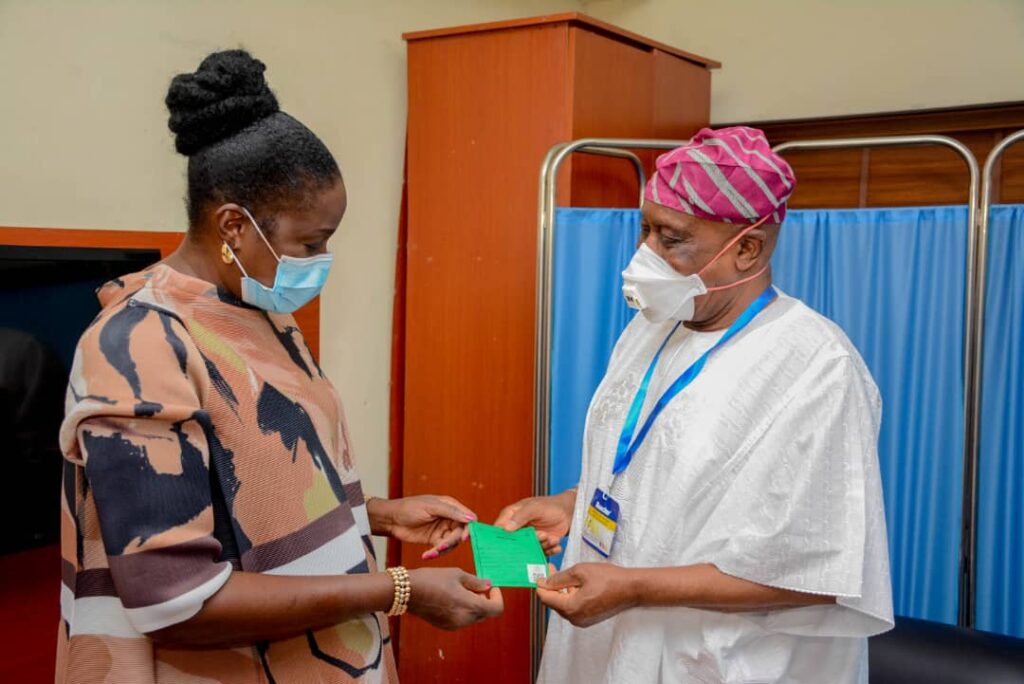 President Muhaamdu Buhari and Vice president Yemi Osinbajo were on the 6th of March vaccinated on national television, a move to help boost the confidence of Nigerians in the safety of the vaccine.