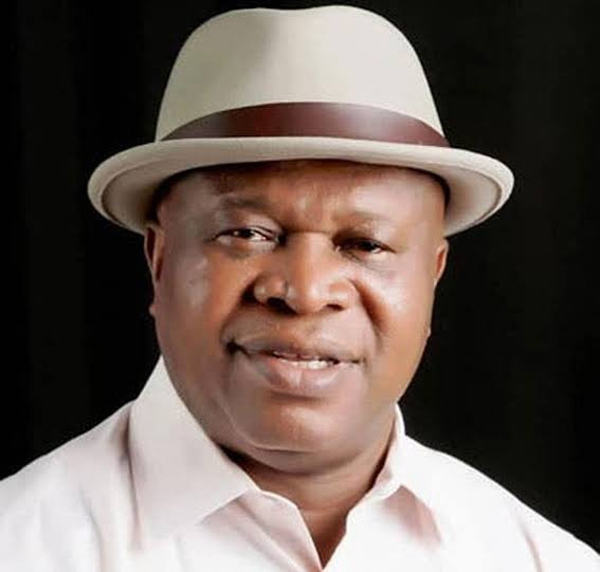 A brief history on the enigmatic Ojukwu's godson in the race for the gubernatorial ticket. If you've been observing the political landscape in Anambra state in recent years, you've probably heard of Azuka Okwuosa.
He has served in both elected and appointed roles in Anambra state, including as the chairman of Nnewi North Local Government from 1994 to 1996 and as a commissioner for works and transportation in the administration of the then Governor Dr Mbadinuju in 1999.
Azuka Okwuosa was born in Jos, Plateau state on November 3, 1959, to a devout Christian family from Anambra state. His father was an ex-serviceman from Oraifite, Anambra state, and his mother was a teacher.
When Azuka joined the All Progressive Grand Alliance, APGA, formed by Ojukwu, he became a complete politician. Much of his political inclinations were influenced by Ojukwu, and Azuka became his political godson until his death. Azuka ran for and held several critical roles under APGA. Azuka's reverence and pursuit of politically ideal philosophies that would move Anambra forward has propelled him from party to party. With a brief stint in PDP between 1999-2003, he has finally pitched his tent with APC, citing his freedom to keep pursuing the greater good for Anambra state.
Azuka is a leading figure in Anambra's political clime, and sometimes serving as a mediator when the society at large is at odds. He is well-liked by all and has always adhered to his policy of peaceful coexistence among party members. Azuka is a prolific problem solver who often rises to the challenge in the party, which is why he is highly respected both inside and outside the party.
Azuka has shown his strategic and tactical acumen as a political appointee, performing admirably well during his terms as both an elected and appointed candidate. During his tenure as Chairman of the Nnewi North Local Government Council, he oversaw large-scale renovation and development projects, as well as the introduction of a new housing scheme in Nza Ozubulu, Nnewi, and the revitalization of the Nnewi North mass transit system. He laid a firm base for subsequent administrations in Anambra as the commissioner for Works and Transport in 1999 under PDP. He has also made his contribution in the development of the south eastern states as the Secretary-General of the South-East Development Initiative from 2002 to 2010.
Azuka is ambitious and aspires to become the next governor of Anambra, and with good reason. For someone who has been an ardent supporter of Ojukwu, a godson who comprehended Ojukwu's goal of joining the Anambra political domain, he has grown tired of playing minor roles. He claims that the only way to save Anambra state from its current crisis is for him to become the state's number one citizen.
Unlike other leaders, however, Azuka is acutely aware of the state's current situation. He has outlined a strategy for addressing the issues that have arisen in order to lay the groundwork for political, social, and economic stability. He has carefully stated how he wants to address each sector of the state in his blue print and is committed to seeing it through.
Azuka Okwuosa is passionate about the development of Anambra state and if his wishes are to come true, Anambra will be a true light of the nation.