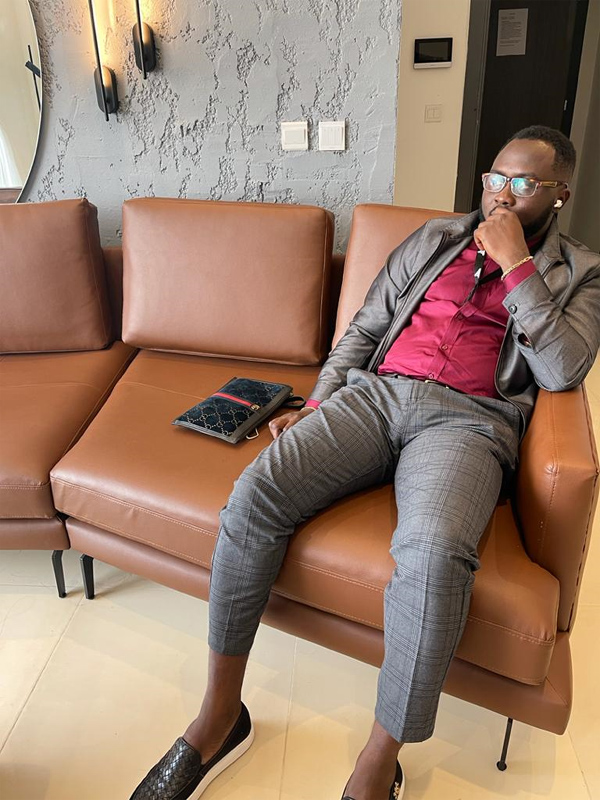 Most attributes and special traits are mostly acquired rather than inborn. The Founder and Managing Director of Waltechs, a premium brand in real estate in Nigeria definitely was not born with his entrepreneurial skills; he was only fortunate to have been born among entrepreneurs who helped forge his resilience in being his own boss.
"I love being my own boss which allows me to have a flexible schedule and to be in control of my successes or failures. I also love the fact that I am constantly learning new things from contracts to rules and regulations. I am never bored. I get to work with some wonderful people and yes, the money is nice as well," he declares in a recent interview when tracing the root of his entrepreneur spirit.
He continues, "In my childhood home, business was one of the most common topics of dinnertime conversation. And the entrepreneurial focus of our upbringing had a lasting impact on my siblings and I. But growing up in an entrepreneurial home benefited me in more ways than merely sparking my passion for business at a young age — although it certainly did that as well. I also gained invaluable real-world business experience long before many of my peers began their path to entrepreneurship."
"Life is a continuous learning experience. Throughout our lives we keep rising and falling, picking up important lessons along the way. Some of these lessons come from experience, yet there are others that we learn watching others or reading in books for example. The most important lessons in life that really shaped me are : Walking my own path , never hesitating when I should act, always experience what I have learnt , knowing that good things don't come easily, and never giving up," he adds.
"How we grow up and the things we're exposed to during our formative years can play a significant role in who we become. Which is why I consider myself so fortunate to have grown up in a family of entrepreneurs" he concludes.
Omobobola Olawale founded Walztechs company in 2016 with a view to providing affordable housing for the upper and middle income earners of the society. In this bid, Walztechs has since undertaken well over 20 projects spread across the mega city of Lagos State and other States in Southwestern Nigeria
Walztechs has successfully carried out over 20 projects in different States in Nigeria. Presently, they are working on a 42 Flats Project in Ondo State and 3 residential projects around Lekki , Lagos State.
He is a graduate of Computer Engineering Technology from Rufus Giwa Polytechnic in Owo, Ondo State. He also has a diploma in Architecture.
He is based in Lagos and so is Walztechs. He is a native of Okitipupa Local Government Area of Ondo State. He is the eldest of a family of 4.