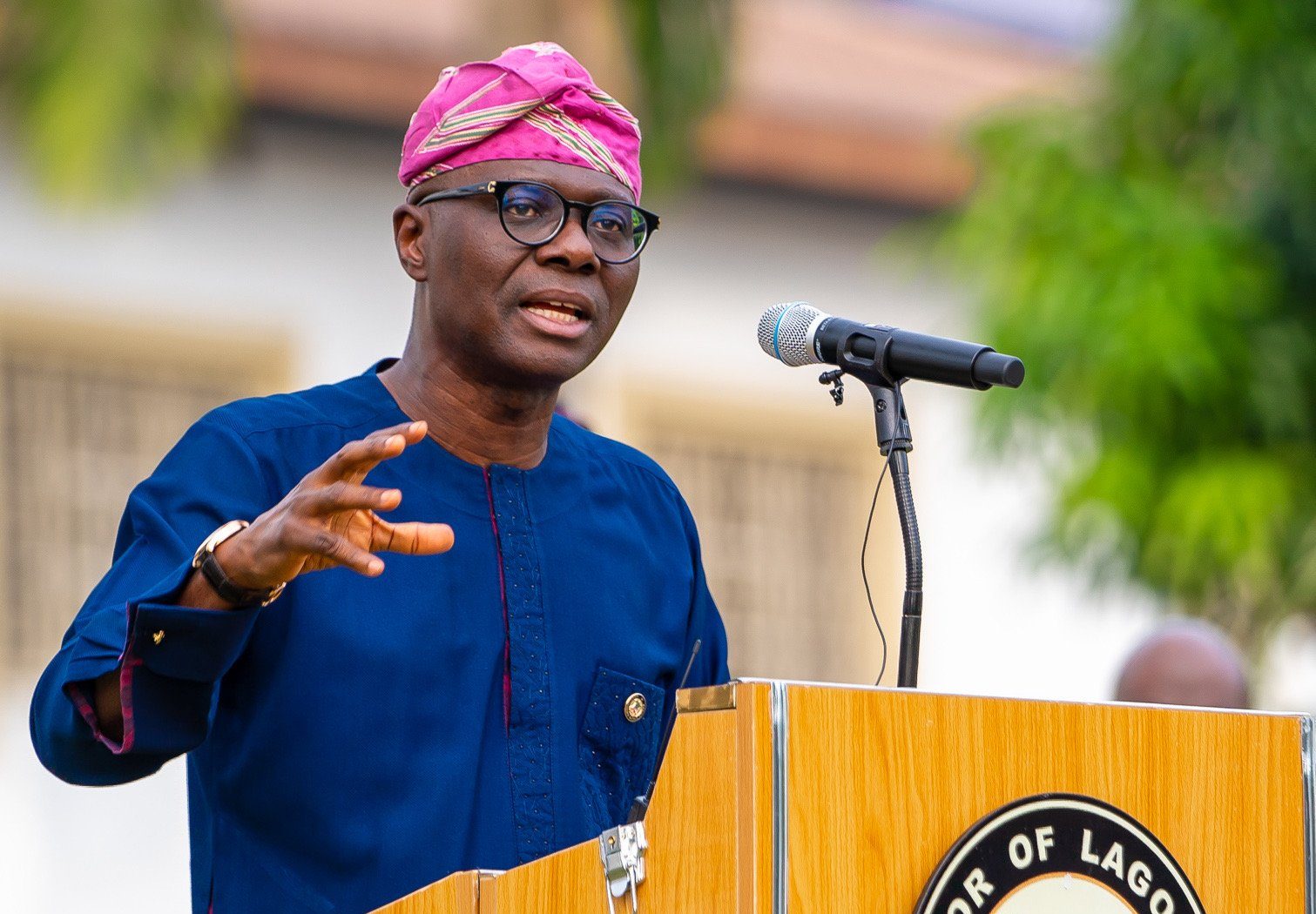 Governor Babajide Sanwo-Olu of Lagos State.
…Inaugurates 43-man monitoring, compliance C'ttee
…Religious leaders okay measures, assure of compliance
By Olasunkanmi Akoni
Barely 24 hours to the partial re-opening of worship centres, Lagos State Government, on Thursday, released several safety protocols and guidelines numbering 46 that must be adhered to during services in the first phase.
Also, the state government has inaugurated a 43-man Monitoring and Compliance Committees, charged with the responsibility of ensuring total compliance with the stated protocols and guidelines.
Recall that the state Governor, Babajide Sanwo-Olu, last Saturday, announced the reopening of worship centres across the state which had been on lockdown for several months in the wake of COVID-19 pandemic.
The Governor announced that places of worship would be reopened on August 7, 2020, for Muslim worshippers and on Sunday, August 9, for Christian worshippers but only at 50 per cent of their capacity.
Commissioner for Home Affairs, Prince Anofiu Elegushi, disclosed this after a closed-door stakeholders' meeting with both Muslim and Christian leaders and inauguration ceremony of members of the monitoring committee held in Alausa, Ikeja.
Elegushi, while addressing the media, said, "We have agreed on approved safety protocols on the partial reopening of religious houses and inaugurated a committee comprising of leaders of both faiths, officials of Ministry of Home Affairs and State Safety Commission.
On Friday, monitoring of compliance will start while enforcement proper will commence by next week to see level of compliance.
"The committee is on already, and have accepted the offer to serve and ready to work with us. They have been with us since the beginning of the struggle. I want to say thank you to leaders of both faiths for being supportive. I want to assure Mr Governor, that we will not misuse the platform. Though, we can't have the five daily prayers for now."
On whether there is a plan to sanction defaulters, the commissioner said "the state is not interested in sanctioning any religious house but will encourage them to comply.
"We don't want defaulters, we want compliance but if there is anyone found flouting any of the safety protocols and guidelines, the appropriate sanction would be applied.
"After monitoring of services, we will carry out a five-week evaluation to determine if the Mosques and Churches can resume on full capacity," Elegushi stated.
He said the state government would also be supporting vulnerable mosques and churches with donation of safety materials such as: sanitizers, face masks, among others.
"Our responsibility is to ensure Lagos residents are safe. And we will not compromise this," the commissioner assured.
Also speaking, Director-General of Lagos State Safety Commission, Mr Lanre Mojola, described the meeting as very engaging and successful, saying, "We expect to see an appreciable level of compliance going by the understanding and cooperation from the leaders of both creeds.
"We will continue to monitor the level of compliance for the safety of all."
Responding, Chairman of the Christian Association of Nigeria, CAN, Lagos, Apostle Professor Alexander Bangbola, represented by Very Rev Fr. Matthew Ogunyase, and Sheik, Abdur Raham Ahmad, Chief Imam and Missioner, The Ansan nd Deen, respectively, commanded the state government for the well thought out measures and the decision to reopen worship centres after a long while.
Bangola said, "We are in support of the guidelines. The church will not let the state government down. The responsibility is on us to comply and not endanger the lives of our people."
Ahmad, similarly, pledged support of Muslims to adhere with safety guidelines, saying, "we had a very fruitful, mutual and robust discussion.. Though, there are still some Is to dot and Ts to cross.
"There will be areas of improvement we will see tomorrow, (Friday), but we are flexible and that will put us in good stead to achieve excellent result in the overall interest of residents in the state. Together we can make it a success and emerge stronger at the end."
The COVID-19 protocols and guidelines for mosques include: "Only Jumat services are allowed to hold, The khutbah and Solat Jumah should be kept within one-hour duration.
"Short lectures of not more than 30 minutes could hold before or after the Friday prayers.
"Other educational programmes – Arabic classes, Special lectures and Assalatu sessions would still be on hold for the first eight (8) weeks after re-opening.
"50 per cent of worshippers are allowed per Solat depending on the size of the Mosque, Mosque should keep a register for regular attendees for contact tracing in case of any discovery of affected person.
"Social gatherings such as marriages, naming ceremonies, burials and others must take cognizance of social distancing precaution and other related COVID-19 protocols with a maximum of 50 people.
"There should be no use of air conditioners and all windows must be opened, Worshippers should wash their hands with soap and water before performing ablution proper and should use hand sanitizers after Solat.
"Worshippers and all Mosques visitors must use face masks.
"Physical distancing should be taken into cognizance in all religious interactions while COVID-19 lasts that is two meters distance horizontally and vertically, among 10 other guidelines."
The protocols, guidelines, to be observed in Churches include: "Churches should allow 50 per cent of worshippers only at a time,
"Saturdays and Sundays services should be kept between 1 and 2 hours. Saturday services are strictly for Churches whose main worship days fall on Saturdays services should not exceed an hour.
"Worshippers should exit Church premises not later than one hour after service/mass.
"Churches should be decontaminated before the first service of the day and after the last service for the day, while wiping of surfaces should be carried out after each service.
"No Vigil is allowed in places of worship, for now.
"Record of attendance should show name, age, sex, address and telephone/email at every service for contact tracing in case of any discovery of infected/affected people.
"Washing of hands with soap and water is mandatory before entry into the place of worship, Use of face mask is compulsory in Church precincts, Use of hand sanitizers is compulsory.
"Worshippers above 65 years are discouraged from attending worship. However, should they attend, they should be given special considerations on the rows and positioning during worship services, among 12 other guidelines."