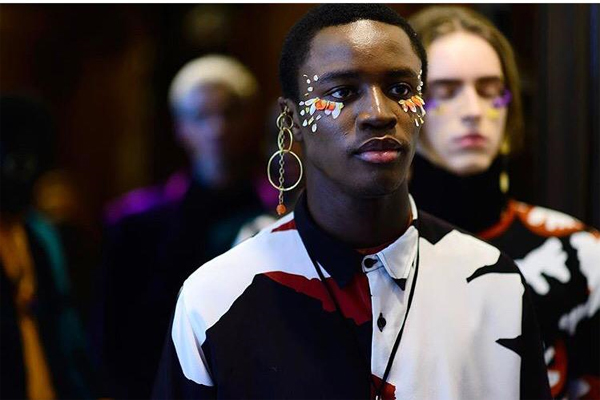 What fashion is has been a question for all, and very few people give the best answers. "Fashion is an indulgence; it is creativity and an art of pairing the unimaginable and unusual apparels to bring out the best for the industry's target."
It is tasking to compile the strengths of elegance and fashion through spoken or written words.
According to Miuccia Prada; "What you wear is how you present yourself to the world, especially today, when human contacts are so quick. Fashion is instant language."
However, there are people whose sense of fashion speaks glamour and creativity. The Nigerian fashion industry is an abode for creativity and expertise, the brains behind every runway shows, channel a lot of energy into the success of their shows, hitting it from the fashion illustrators, designers and every other team worker.
Although the Nigerian fashion industry isn't really encamped by male models,  like the women in the industry, it is of no doubt that the fashion industry overseas create opportunities for male models like Tyson Beckford, David Gandy, Marcus Schenkenberg, Gabriel Aubry and Sean O'Pry , who have carved a name for themselves in the modeling world.
However, there are many male models in the Nigerian fashion industry whose names you wouldn't believe are super talented and artistic in crafting poses for commercial purposes, editorial. One of them is the multi-talented drop-dead, gorgeous successful champ, Oluwole Abdul-Azeez Lawal, better known as Wole Lawal.
As the Nigerian fashion industry engage young males in its fast rising wheel of stardom and limelight in creativity, so is Wole Lawal, a Lagos bred model, whose zeal for modeling and career commenced at the age of 21, and started modeling for Orange Culture, featured on different magazines including vogue between, 2015/2017, to mention a few.
Wole partnered with "A Nasty Boy" for a one-off shoot to prove the masculinity and sexiness in Nigeria. He also had his first runway show at the London Fashion Week where he walked sides with Orange Culture at the Freemason's Hall, London, and also the face of Okunoren in 2019.
He walked various brands from 2017, 2018 till 2020 at the Lagos Fashion and Design Week.
Oluwole ignored the cliché alarming impressions and pursed his dreams in the modeling industry by becoming more enthusiastic.
Slowly, he became recognized and recommendable in Nigeria's fashion industry and he is hitting it hard, cutting slacks and lapses.
Wole has proven beyond reasonable doubts, why he is indeed one of the best male models in Nigeria, he is definitely one of those to watch out for.