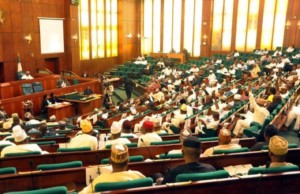 By Tordue Salem – Abuja
Lebanese Ambassador to Nigeria, Mr Houssam Diab, on Thursday, walked out on the House of Representatives Committee on Diaspora Affairs.
Mr Diab was summoned by the House Committee headed by Rep. Tolu Akande-Shadipe, to respond to questions on the maltreatment of Nigerians in Lebanon.
But as the hearing was about to commence, at about 10: 52am, the Lebanese envoy, walked out of the room and shut the House' hearing room 348 door, behind him.
Vanguard earlier reported that the House of Representatives Committee on Diaspora had called on the Lebanese government to stop the maltreatment of a Nigerian lady Temitope Olamide who was reportedly maltreated by her employers and wrongly accused of murder.
The House also advocated for a similar freedom for other Nigerians undergoing the same fate in the country.
Also, the Controller General of Immigration, Nnamdi Azikiwe Airport, Abuja Command, Sadat Hassan said that some top politicians were halting the arrest of illegal immigrants.
It will be recalled that Temitope Olamide Ariwolo, 31, was beaten by Mahmoud Zahran, the husband of her employer, Feyzeh Diab, on April 25, 2020, at a home where they live in Choueifat, South of Beirut. Fadipe stressed that the Lebanese Government must be held responsible for the violation of Temitope's rights which is in violation of the UN Universal Declaration of Human Rights (UDHR).