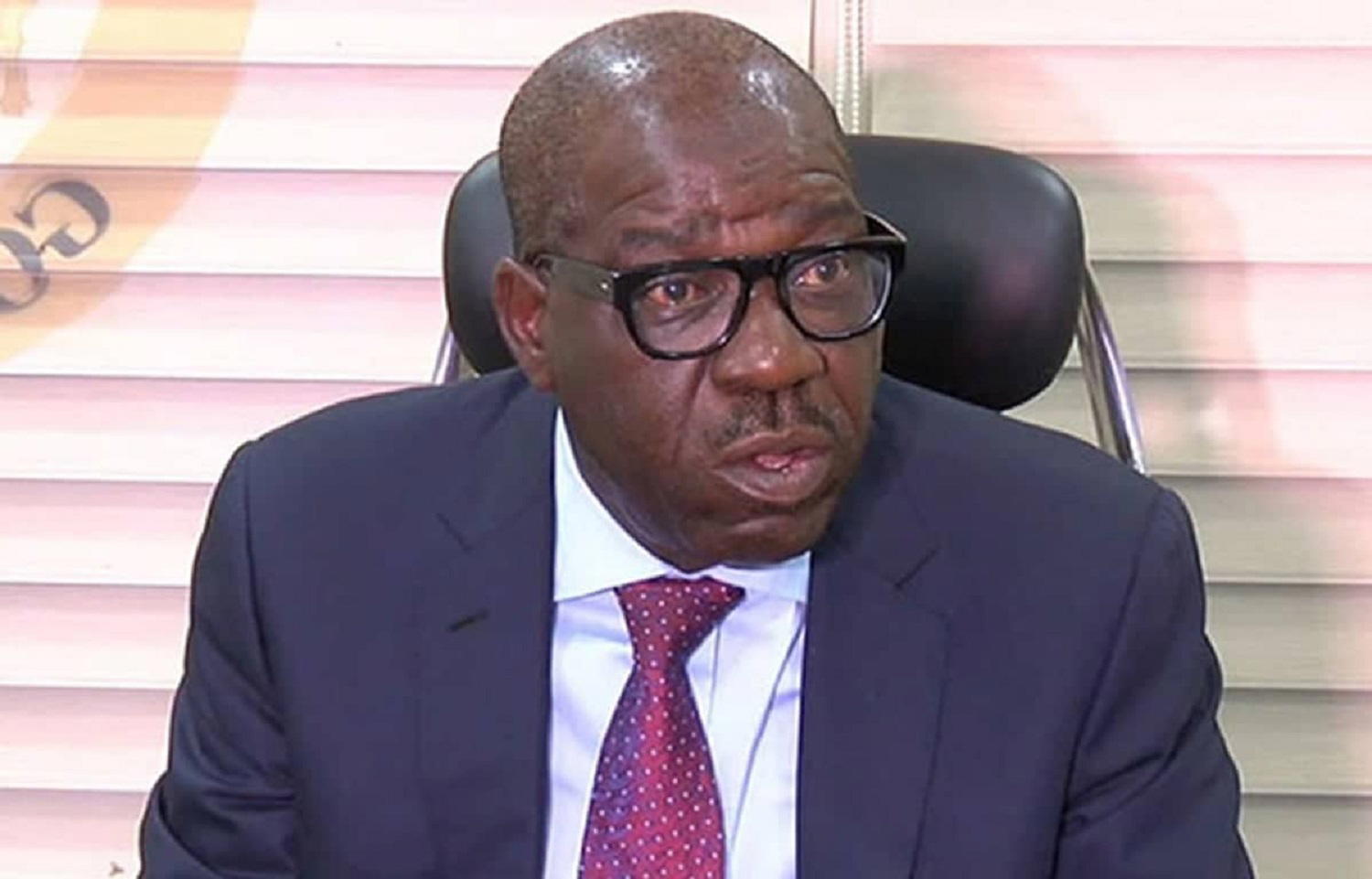 Governor Godwin Obaseki of Edo State.
Godwin Obaseki
By John Mayaki
Governor Godwin Obasekis campaign of mix messaging, confusion, and pretense over the conduct of elections in Edo State and how it may impact public health became clearer to the people yesterday, Monday June 8, when news of his approval to the opposition PDP to conduct its congresses across wards in the state emerged.
The embattled governor had launched a curious campaign against the choice of direct primary by his own party, the All Progressives Congress, on the disputed grounds that allowing the people to assemble at different points within the state to elect a candidate may aid the spread of COVID-19.
To ensure that his preferred choice becomes the official choice, and in yet another display of abuse of Executive power, Governor Obaseki issued a gazette to the effect, banning gathering of over 20 persons unless approved by him, and providing permission for the conduct of primaries only at the Samuel Ogbemudia Stadium in Benin City.
However, the arrival of Governor Ahmadu Fintiri of Adamawa State to Edo State at the behest of the states chapter of the PDP saw Obaseki contradict his own words and gave approval for the conduct of ward congresses across the state  a decision that exposes his supposed public health concern as an exaggerated lie manufactured only to strongarm the APC into choosing a mode of indirect primary he considers favorable to his political survival.
Although the PDP had chosen the indirect primary route, the constitution of the party, similar to that of the APC, compels it to first conduct ward congresses characterized by the participation and assembling of its registered members across the state to vote in a direct primary and elect representative delegates to take part in the indirect primary at a later date.
This, according to several bi-partisan political experts and analysts, is no different from a direct primary exercise given that it involves the same process of voting at wards, even if to elect delegates who will then proceed to the state congress.
Godwin Obaseki has been struggling to justify his action of granting approval to ward congresses to the PDP that is no different from a direct primary exercise even as he continues to frustrate efforts of his party, the APC, to do the same without the duplicative event of another state congress.
Evidently, the allegation against the embattled Governor that his epidemiological study, which little proof of its existence and authenticity exist, was manipulated have turned out correct and Godwin Obaseki is merely wielding it as a political tool to impose on the APC an indirect primary he plans to rig following his realization that he has lost the support of the majority of party members.