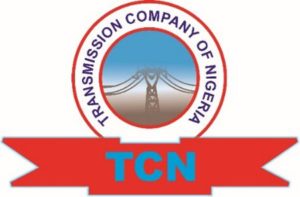 By Victor Young
Workers in the electricity sector are celebrating, following the Federal Government's termination of the appointment of Engineer Chris Okonkwo, who is President-General of SSAEAC, from the Transmission Company of Nigeria, TCN.
SSAEAC is the Senior Staff Association of Electricity and Allied Companies, and the letter of Okonkwo's appointment's termination described the action as the "expiration of his political appointment."
Workers of TCN, through its SSEAEC branch, wrote the management of TCN applauding it for sack and insisted the development would restore industrial peace to TCN.
At the time of the termination, the President-General of SSAEAC was TCN's General Manager, Special Duties.
A statement by SSAEAC TCN Branch Public Relations Officer, Engr Amiji Gabriel, said: "We make bold to say that the SSAEAC, National Union of Electricity Employees, NUEE, in TCN and the entire workforce are justified. Our earlier outcry points to this fact.
"It is indeed abominable for a political appointee of a parastatal to be seen to be a labour leader. Chris Okonkwo came into TCN during the privatisation of PHCN as a political appointee and also became SSAEAC President-General under questionable circumstances despite being a General Manager.
"Okonkwo has created serious tension between TCN management and the workforce; between TCN management and the two in-house unions; between TCN management and the Nigeria Police Force, and over three courts suits between TCN management Power and Labour ministries, to mention but a few.
"The entire workers in TCN are happy with the development, but chide the management of TCN for habouring such an appointee for this long, even after the expiration of his contract.
"We hereby urge the management to ensure Okonkwo is made to refund all payments of salaries paid to him from the period of expiration of appointment to serve a deterrent to prevent precedence in future.
"The entire workers wish to appeal that he should not be seen anywhere near TCN in the interest of industrial peace in the system.
"The SSAEAC TCN branch hails the termination of the political appointment of Chris Okonkwo who in all respect is long overdue.
"However, the branch has thanked the management of TCN for belatedly rising to reason to dispense with the services of the General Manager (Special Duties) during his unwarranted services at TCN.
"We are shocked that Okonkwo was not even transferred, but only politically sent to TCN to do a job."
The letter announcing the SSAEAC President-General's termination, dated April 24, the Managing Director/CEO of TCN, U. G. Mohammed, said Okonkwo ought to have left the TUC since two years ago, following the expiration of his six years political appointment in 2018.
The letter read in part: "All your entitlements in accordance with the company's policy will be calculated and paid to you.
"The Executive Director Finance and Administration had by a copy of this letter been advised accordingly.
"You are expected to submit to the Executive Director Human Resources and Corporate Services, any of the company's property in your possession: vehicles, laptop/computer including your identity card before your exit."