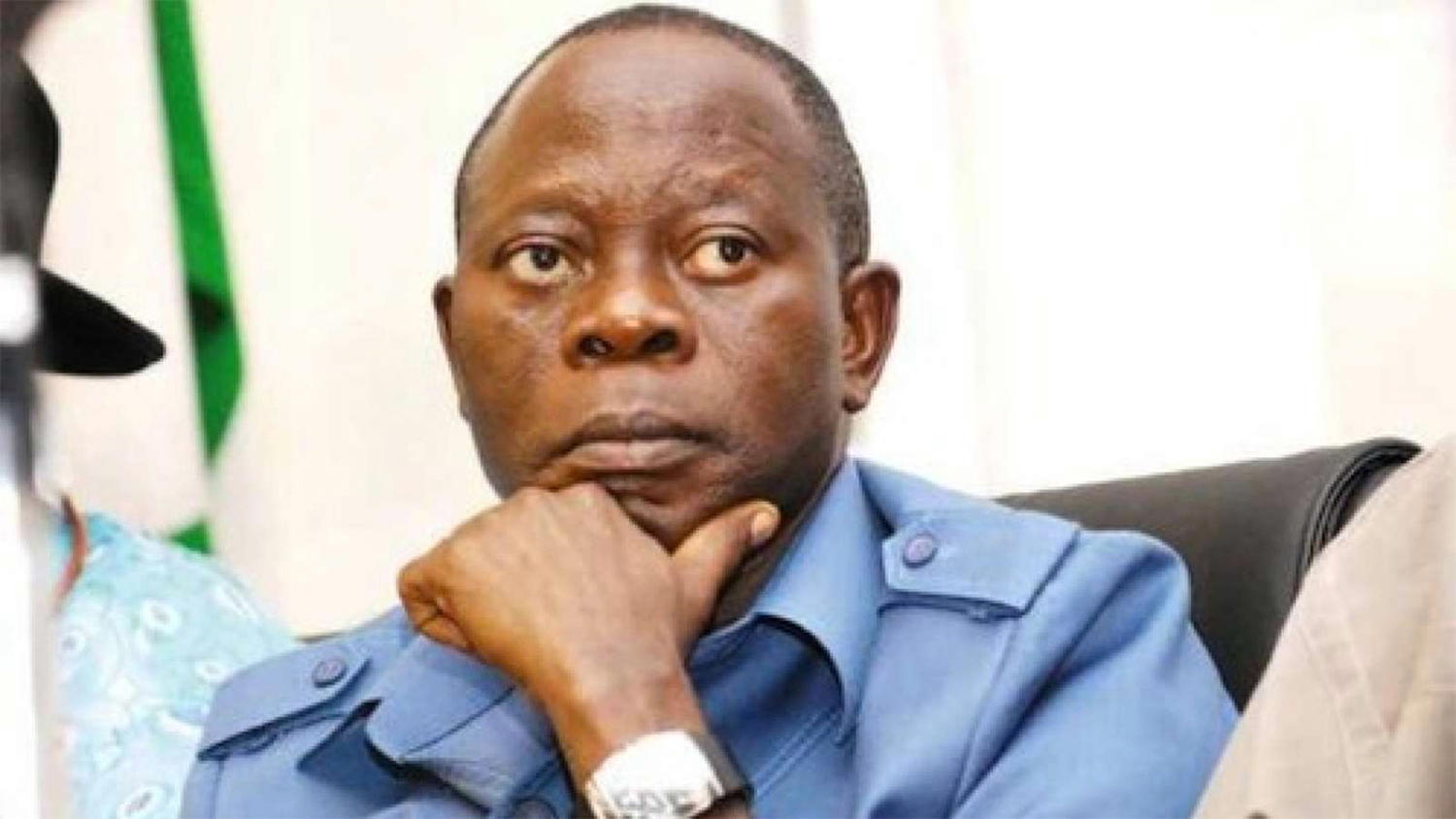 Comrade Adams Oshimhole
By Prince Okafor
Former Commissioner for Education in Edo state, Gideon Obhakhan along with Hon. Chris Okaeben and Hon. Patrick Obahiagbon has eulogies Adams Oshiomhole as he celebrates 68th birthday anniversary.
Obhakhan who described the National Chairman of All Progressives Congress as an inspiration to the multitude said that Oshiomhole has always dedicated his life to pursuit of justice and social good.
"What summarises the reputation of Comrade Adams Oshiomhole, is the title the royalty of Auchi Kingdom conferred on him. But the proper question is: what must have a man done to warrant and merit the name Omokpa Nabeho (One Man, One Nation)? Especially as it came from an uncompromising body that is never given to sycophancy.
"Unequivocally, it is because Adams Oshiomhole, the man whose birthday is today, is an inspiration to the multitude. Through his invaluable services to the public, he had become a beacon of hope, a ray of light for the common man. Comrade Adams Oshiomhole's life is that which is lived compassionately in the service of humanity, lending itself to the pursuit of justice and social good. This is why he is a man of the people."
Corroborating his views, Hon. Chris Okaeben described Oshiomhole as father of modern Edo State, result-driven and people-focused politics.
"It is no coincidence or sheer workings of fate that impact, unprecedented success, and accolades have always trailed you everywhere you have been. From your time as Labour Leader where you breathed life into the institution and insisted on the demands of the people until they are met, to your two-term as governor in Edo that saw you rebuild the state and restore the hope of the people in democracy, and now as the leader of our party where you have distinguished yourself as an effective mobilizer of men and resources.
"Comrade, these achievements are a testament to your integrity, fairness, hard work, and patriotism. In you, we have a worthy example and your deeds, old and new, continue to inspire us and offer direction when we are puzzled. We are grateful for the life you have led and we pray that God blesses you with long life, perfect health, and more success."
On his part, Hon. Patrick Obahiagbon said; "Hearty cheers to victorious fighter and able leader. One time in the past, a man led the National Labour body, relentlessly fighting the cause for the common man in his position as the body's President. Soon, he contested for the highest position in his state, won, but had his mandate stolen.
"And so he began a new fight, this time for his right, for his mandate. He won in the Tribunal, and he won again in the Court of Appeal, and was sworn in as the Governor of Edo State. 2018, this same man was collectively called on to pilot the affairs of our party, the All Progressives Congress.
"The following year was an election year, hence the incumbent party, our party, the party this same man is now leading, was faced with a re-election bid. Therefore, this same man, as if born to fight and win, mounted another battle and yet won. Comrade Adams Oshiomhole is a born leader, a fighter that always comes out on top."