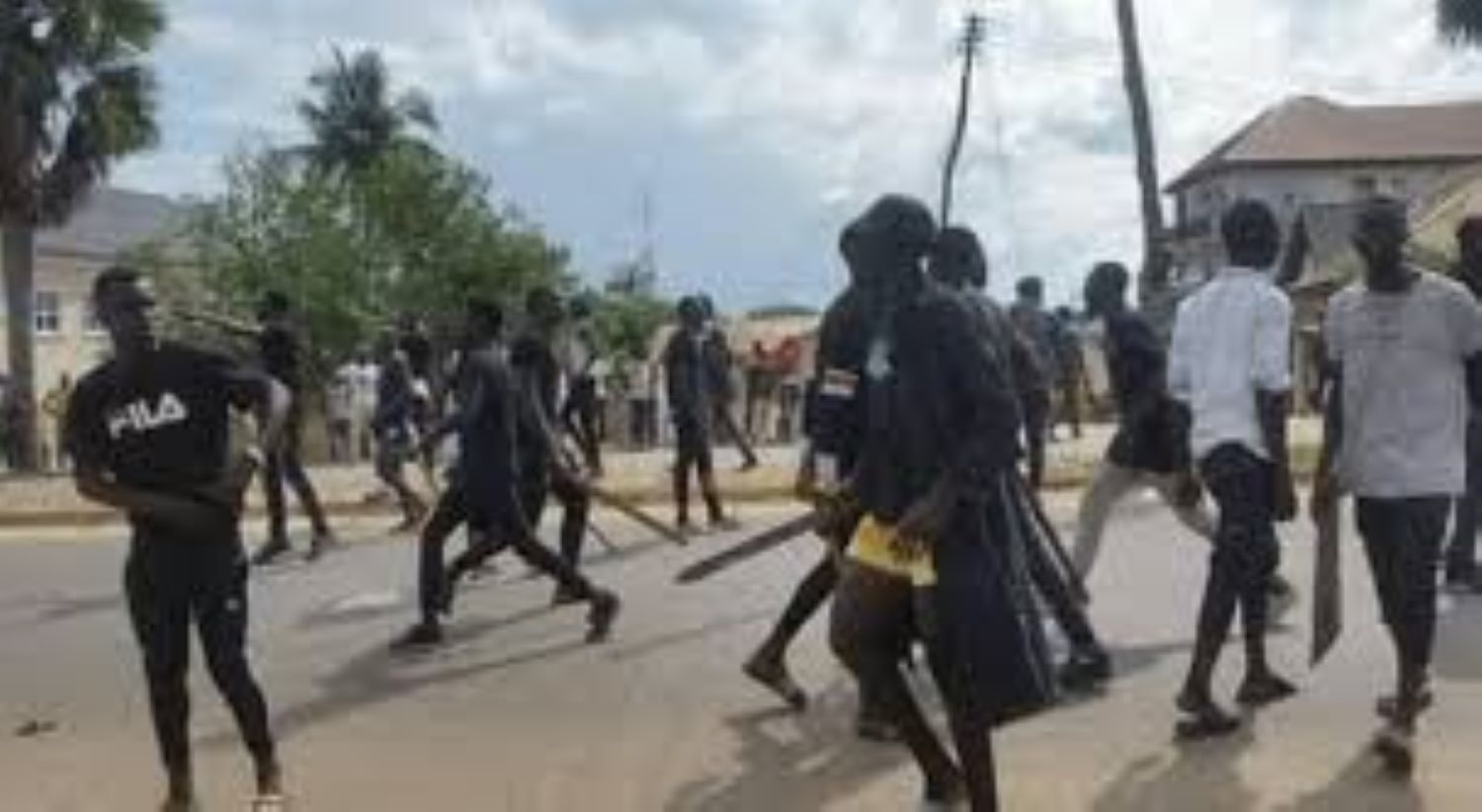 Hell was let loose in the early hours of Tuesday, in the agrarian community of Umutu in Ukwani Local Government area of Delta State when men in police uniform besieged the community in search of members of James Uduogwu-led Umutu Youth Congress, UYC.
The policemen, who reportedly registered their presence at the Umutu Divisional Police Headquarters left invitation letter with the Divisional Police Officer, DPO purportedly  for Uduogwu and members of his executive council only to turn around and engage in a manhunt for the youths who were already alarmed.
According to James Uduogwu, who is the President of UYC, trouble started when sometimes men stormed the venue armed with the information that members of the Oil and Gas Management Committee, OGMC, saddled with the management of the affairs of Umutu Oil Wells have allegedly stolen N9 million belonging to the community.
UCCI, Uduogwu further alleged that the N9m was earned from the Umutu Peace Award, UPA.
The allegation however, didn't go  down well with the OGMC, who allegedly incited the Okpalaku to disband the youth body on "concocted allegations" against members of the UYC.
Documents obtained from the community revealed that, an enlarged meeting of the residents was held and agreement to establish a fact finding Committee to probe the allegation of misappropriation of community funds, a move championed by the Uduogwu-led group was reached.
Speaking on the development, Chief Mike Akpati, who is one of the prominent sons of Umutu and the pioneer of the struggle for the recognition of the community by the operators of the Umutu Oil Well 10, Platform Petroleum, blame greed for the crisis noting that the ensued melee were avoidable if all parties had eschewed greed.