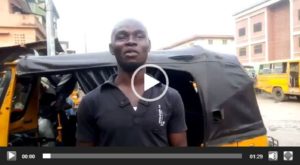 The Lagos State Government on Monday announced plans to commence total enforcement of the 2012 state Traffic Law on activities of motorcyclists, popularly called Okada and tricycles, called "Keke Marwa" on restricted routes and bridges.
The restriction and enforcement also affect the newly introduced "Opay ride, Gokada ride" and other similar commercial motorcycles. He did not, however, specified if it included the private power bike owners.
The ban became effective February 1st.