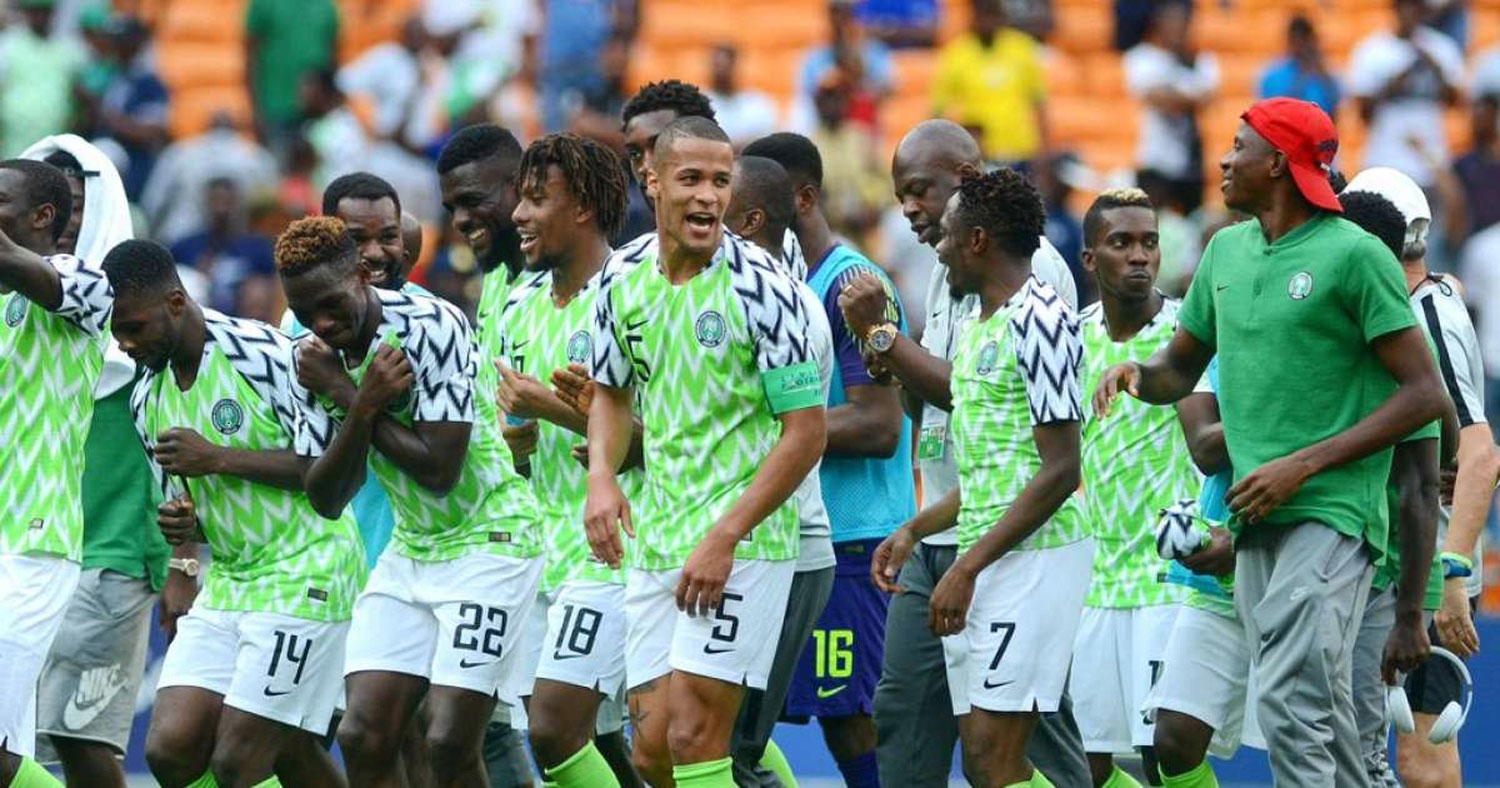 Super Eagles
By Gabriel Olawale
Jerseygramm and Brandings, an online sports store in Nigeria, is set to receive  orders for the new Nigerian original quality jersey for both teeming male and female football lovers and sports enthusiasts on Jerseygramm.com
Jerseygramm and Brandings, the first sports ecommerce store in Nigeria that delivers player, fan and fashionistascustomised football jerseys, divulged this in a media release issued recently.
As seen, the new Super Eagles jersey is a dazzling new kit for the 2021 Africa Cup of Nations qualifying campaign and at the 2022 World Cup. Place your order for The New Nigeria 2020 Home Jersey here and the order for the Nigeria 2020 Away Jersey Here.
In 2018 when the Nigerian homeand away jerseys, anthem jacket, floral tracksuitand Pre-Match polos flooded the markets, it was the cynosure of all eyes. Many street wears and sports lovers grabbed their own jerseys in preparation for the world cup and wore it for social gatherings.
Today, however, the new design will startle sports and football aficionados. The New Jersey has three colours. Two shades of bold zigzag in green with white parting it in equal halves. And there are green triangles below the jersey. This time, however, Nike has its symbol in black in the middle of the jersey.
According to Nike, the Nigerian Super Eagles will wear this New Jersey both in the Africa Cup of Nations and the 2022 World Cup.
The home shirt is just one part of the Nigerian 2020 apparel collection, with a dark away kit also revealed and other items including a poncho vest, dress and more to come.
READ ALSO: Rangers Boss Salisu Yusuf attributes defeat at home to injuries
The CEO, Faniyi Isaac Ayomikun, said: "We would be able to get some from the major wholesalers and make ready for teeming fans of the Nigerian team or those who simply wear either for fashion or to be patriotic".
He reminisced about the successes recorded during the last Worlds Cup in 2018. "During the last world cup, we were able to meet the demands for the jerseys successfully and satisfactorily.
We delivered over a thousand jerseys to clients, companies and individuals respectively. There were pre-orders to avoid the rush. "When the last world cup jersey was unveiled, there were long queue for it such that many people didn't get their orders when they requested for it due to rush".
Because this rush inflated prices and also increased wait time, everyone is encouraged to avoid the stress and make his or her order now.
With a quest to keep up with quality and durability, Faniyi further pledged that Jerseygramm and Brandingswould surpass its previous milestone set in terms of delivering top quality jerseys on time.
"Our jerseys last for over five years. We give return policy, too. So, if your jersey has any issues, you can return it to us within three weeks. But be assured that you won't have a need to return because of the quality," the CEO emphasised.
Since its existence, Jerseygramm and Brandings have in store jerseys for all countries and foreign footballand American basketballleagues as well as sneakers.
Jerseygramm and Brandings aims to be the biggest and number one online sports store in Nigeria and Africa; hence, the CEO emphasised that it had an enviable history of selling only authentic quality jerseys that last the test of time.