*Reiterate commitment to reduction of hajj fares
*Commends Mohammed on giant strides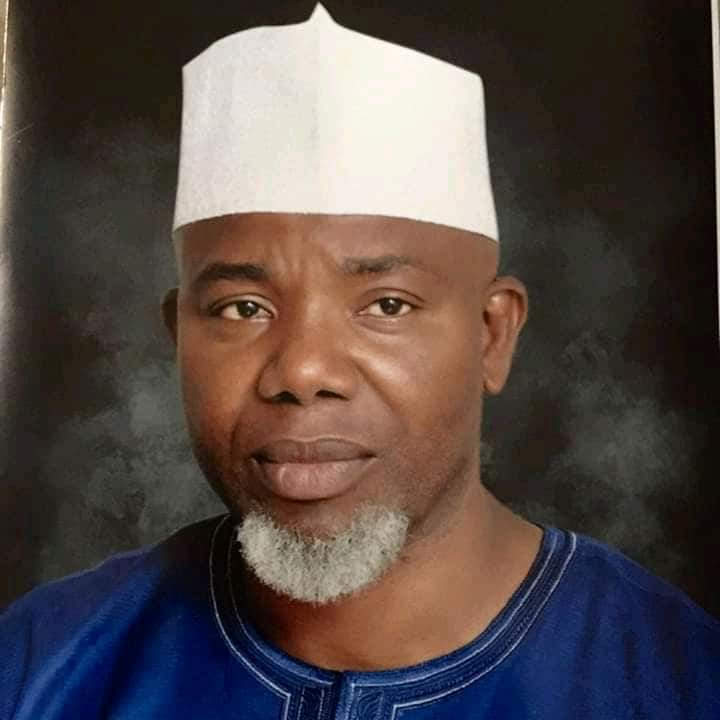 The new Chairman/Chief Executive Officer, National Hajj Commission, NAHCON, Barrister Dhikirullah Hassan has reiterated his commitment to bringing down the cost of Hajj, saying he would harness new ideas to drive this initiative.
Barrister Hassan who stated this during handing over ceremony at the NAHCON House Abuja yesterday said his desire is to enable more Muslims heed and hearken to the divine call.
He also commended the outgoing Chairman Barrister Abdullah Mukhtar Mohammed for his giant strides, adding that he would carry on with his lofty ideas.
"It is a great Honour for me to stand among you today as the CEO of the 4th Board of this fledgeling organization. Indeed my heartfelt gratitude to the Almighty Allah the Creator of the universe who has bestowed and thrusted the leadership of this organization on us, May His name be praised.
"I also want to thank Mr. President, Muhammadu Buhari, for deeming us worthy and giving us the privilege to steer the affairs of the Commission for the next four years to the Next Level.
"Today I stand before you to make a solemn pledge to continue the never-ending journey to improve, elevate and uplift the Hajj administration in Nigeria to an enviable height At this junction, I must pay glowing tributes to the founding fathers whose labor and brow sweat formed the rock on which the foundation of this Commission was laid in 2006 when the enabling law establishing NAHCON was passed.
It is now our Board's task to carry on what the visionary pioneers Mallam Mohammed Musa Bello and Barrister Abdullahi Muhhtar Mohammed, (MON) started. I want to place on record my sincere commendation to the outgoing Chairman/CEO, Bar Abdullahi Mukhtar Mohammed, MON, FCIA for his positive efforts and giant strides during his tenure. You will be remembered for changing the face of Hajj management in Nigeria.
But we have always understood that when times change, so. Must we, that the new time requires new response to new challenges.
"We understood that outworn programme is inadequate to address the need of our time especially in the area of funding and revenue generation. So we must harness new ideas to make and reduce the cost of Hajj so that many Ummah can be empowered and enabled to heed and hearken to the divine call and obligation. It's indeed imperative and important for us to thread this path. It is a hard choice we have to make. I know and understand that the path towards achieving this lofty dream will be long and indeed difficult, but we cannot resist this transition. We must and are ready to lead it.
"We have also resolved to continue the journey to give and make NAHCON a global brand and recognition. This journey will not be complete until we are able to attain the lofty heights of the famed Malaysian Tabung Hajj where services and welfare of the pilgrims are run efficiently. Therefore, our journey will not be complete until we find a better way that our pilgrims would not have to wait and spend long days in Saudi Arabia or boarding the aircraft.
"These and other lofty ideas cannot be achieved singularly by me or the Board alone. We need the support and cooperation of the entire staff.
On this note I want to assure that the Board under my leadership will make the staff and their welfare the anchor of our policies: For no one has greater stake in a viable and prosperous future of this organization than the staff. Therefore let us each of us embrace the solemn duty to contribute our energy to drive the management policy thrust.
"I want to pledge our commitment to your welfare by giving you your rights and privilege without discrimination or bias.
"In this connection, we intend to pursue the upscale capacity building and skill acquisition through Training and retraining of every category of staff to new trends and development in Hajj and also ensuring the take-off of the long-awaited International Hajj Training Institute because it is in our own interest and conscience and I believe it is the only source of hope to sustain the foundation, legacies and success of this great edifice called NAHCON.
I'm confident that with common effort and common purpose with passion and dedication, we can achieve and answer the call of history to make NAHCON the doyen and pride of all Muslim Ummah in the country and become a blessed child in whom the Federal Government will be well pleased.
"Once again, I want to thank you most sincerely hoping that together we shall steer this ship to a safe haven and glory. Thank you. God bless you and May He forever bless this organization and the Federal Republic of Nigeria.