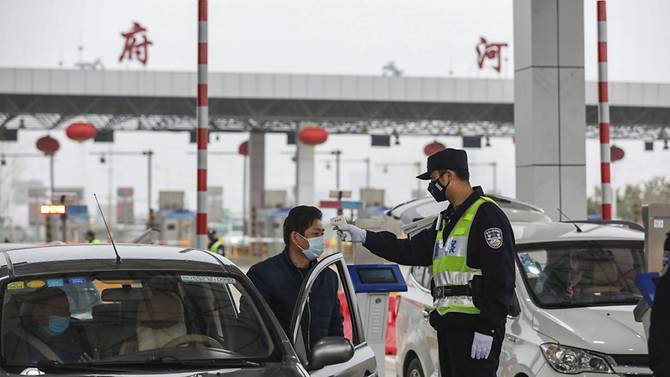 A SARS-like virus has claimed 41 lives since emerging on Dec 31 in a market in the Chinese city of Wuhan.
Here is a list of countries that have so far confirmed cases of the so-called coronavirus.
Hong Kong and British scientists have estimated that between 1,300 and 1,700 people in the city may have been infected.
The city of Macau, a gambling hub hugely popular with mainland tourists, has confirmed two cases. The first was a 52-year-old businesswoman from Wuhan who arrived in Macau by high-speed rail on Sunday, via the neighbouring city of Zhuhai.
Places | Confirmed Cases  | Reported Deaths
China                     1287                                41
Thailand                 5                                   0
Australia                 4                                   0
France                     3                                  0
Malaysia                 3                                  0
Singapore               3                                  0
Hong Kong              2                                 0
Japan                        2                                 0
Macau                     2                                  0
South Korea           2                                  0
United States         2                                  0
Vietnam                  2                                 0
Nepal                      1                                  0
Taiwan                   1                                  0
TOTAL                1319                                 41
As of 11:26am Jan 25, 2020
The outbreak emerged in late December in Wuhan, an industrial and transport hub of 11 million people in China's centre, spreading to several other countries.
China is in the midst of its Chinese New Year holiday, a typically joyous time of family gatherings and public festivities.
But on Friday Wuhan was a ghost town, its streets deserted and stores shuttered.
As Wuhan slides into isolation, pharmacies have begun to run out of supplies and hospitals have been flooded with nervous residents. The city is rushing to build a 1,000-bed hospital by Monday, state media said.
"It must be confusing and infuriating that on the weekend the government reassured citizens that the virus did not spread between humans and was under control, and then, only four days later, to initiate an unprecedented lockdown of Wuhan and other cities," said Mary Gallagher, director of the Lieberthal-Rogel Center for Chinese Studies at the University of Michigan.
Airports around the world have stepped up screening of passengers from China, though some health officials and experts have questioned the effectiveness of such screenings and of the lockdown.
Source: Agencies/rw